If Ducks make change, Carlyle could get the call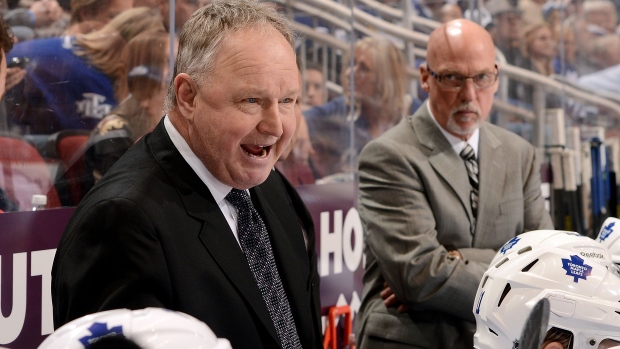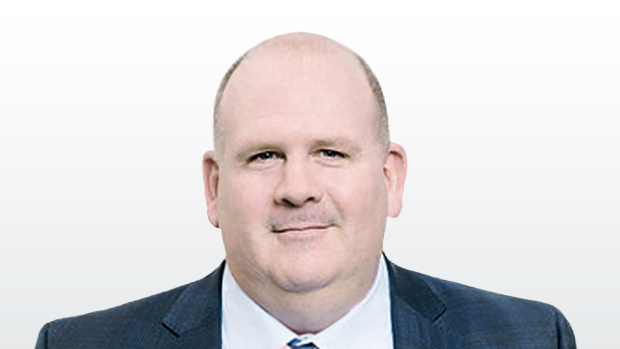 Winning the Stanley Cup trumps all in the NHL. Egos, bad blood and petty differences get set aside by teams that win. The pursuit of championships sometimes makes for odd marriages, which is why Randy Carlyle returning to coach the Anaheim Ducks isn't as crazy as it sounds.
The Ducks have one win after five games and GM Bob Murray is reportedly considering a change. For a team many experts pegged as Stanley Cup favourites it's been a disastrous start. Head coach Bruce Boudreau is in trouble, however, Sunday's win over the Minnesota Wild has backed the pressure off for the time being.
It's only five games and Murray isn't this impatient. Boudreau will get some more games to try and turn things around. Perhaps it's just early bad puck luck. The Ducks are a top-10 team in possession. Boudreau isn't a dead Duck just yet.
But the fact Murray was contemplating a change prior to Sunday's win is evidence Boudreau has little room for error. Successive playoff failures have the organization questioning if Boudreau is the man to get them another Stanley Cup. This isn't about Boudreau being a bad coach. It's about anything less than a Stanley Cup this season being considered a failure in Anaheim. They'll do whatever they must as an organization to achieve a title.
Which brings us to Carlyle, the only coach to ever raise a Stanley Cup banner in Anaheim.
Murray runs the Ducks and Dave Nonis holds the title special assignment scout and consultant to general manager. They've both fired Carlyle in their days as GMs. They also have immense respect for him as a coach and know what he's capable of behind the bench.
If they make a change in Anaheim, Carlyle will most definitely be part of the discussion.
Murray has in-house solutions such as assistant coaches Trent Yawney and Paul MacLean. The question with both those candidates, however, is are they Stanley Cup-calibre coaches? Maybe. But until you've done it the question hangs over your head and Ducks ownership likely isn't interested in a maybe right now. They're looking for a sure thing. So are the players.
If a change does indeed occur, the players will want to know the next message is proven and has pedigree. For the Ducks, at this juncture of their franchise curve, this isn't the time to give someone a chance. This is seize the moment time. Bring in a hitter and let and him start swinging.
Carlyle isn't the only Stanley Cup-winning coach without a gig in the NHL. John Tortorella has been tabbed to coach Team USA at the World Cup next summer but is otherwise disengaged.
Tortorella likely needs the Team USA work to sanitize him from the mess that was his tenure with the Vancouver Canucks. He's going to work again in the NHL, but handing him a Stanley Cup contender at this point seems a little rushed.
Marc Crawford is an interesting name but he doesn't have an in-season out clause in his contract with Zurich in the Swiss League. Crawford has proven capable of driving a team hard enough to win and in his time away from the NHL appears to have added dimension to his approach. He's getting excellent reviews for his handling of phenom Auston Matthews and has been to the final in two of his three years in Zurich, winning once.
Crawford too will get another NHL job, just not this year. It might make sense, depending on the destination, for him to come home with Matthews when he's selected next summer as the No. 1 pick.
Carlyle came very close to getting the San Jose Sharks job this past off-season before losing out to Pete DeBoer. His work in Toronto, getting the most from a very tired roster, was vindicated after his departure. The Leafs were a playoff team when they fired him and then came entirely apart in his absence. A lot was wrong in Toronto last year but it wasn't the coach.
The window is open for the Ducks. They don't necessarily need Mr. Right. It's Mr. Right Now who must next walk into that dressing room.
There's precedent for a coach returning to a place from where he's been fired. Think Billy Martin and the New York Yankees, Paul Maurice and the Carolina Hurricanes or Michel Therrien and the Montreal Canadiens to name a few.
Carlyle isn't easy on an organization. He likes things done a certain way and there's no grey area. It's either right or it's wrong and there's hell to pay when it's the latter. From the training staff to the players to the P.R. department, he can be thorny.
He demands a high standard of everyone involved and he's not much of a politician. He can be caustic and cutting.
But there aren't many better bench managers in the game. Carlyle knows how to handle a veteran group and how to get the most out of a lineup.

Four key members of the Ducks - Getzlaf, Perry, Ryan Kesler and Kevin Bieksa - have all had success with Carlyle. Getzlaf and Perry won a Stanley Cup with him and Kesler and Bieksa skated for Carlyle in the AHL with a strong Manitoba Moose club.
According to legend, Getzlaf and Perry grew tired of Carlyle during his previous stint with the Ducks. They won a Stanley Cup with him as rookies but a few seasons later they were superstars and not interested in the day-in and day-out grind of playing for Carlyle.
But it's been nine years since they last won a title and they're in their 30s. The opportunities to win again are diminishing. Would they take another dose of Carlyle in order to win? Absolutely.
"Randy's great at running a bench. To me that was his niche. He was great at being involved in the game and knowing what matchups he wanted and keeping them," Getzlaf told me last spring during the first round of the Stanley Cup playoffs. "I've been away from him for a while. When I was young, he did a great job at keeping us accountable. He taught me a lot when I was young."
The Ducks don't need a coach to grow with their group. They need a boss that can come in and get them over the top. Carlyle is in many ways a perfect fit.
There are some intangibles that stand in the way. Carlyle is a proud man and getting fired by Murray stung. They had been peers for a long time. First as players and then in hockey ops with both the Vancouver Canucks and Ducks. They won together. And then they fell out.
Nonis could play an interesting role in putting together a match between Murray and Carlyle. It was just last season when Nonis, then Leafs GM, fired Carlyle under duress. Nonis knew what ailed Toronto wasn't at the coaching level. But he needed to make a move to try and save his own job. That's hockey sometimes. Great game, crappy business.
Nonis knows what Carlyle can do as a coach and might be the perfect voice to remind Murray of those skills.
Murray signed an aging Kesler to a six-year, $41.25-million contract this past summer knowing it wasn't a good contract. Kesler won't be a $7 million player for much longer but that's not the point. Murray had the cap space and the need to keep Kesler in order to try and win now. So he made the deal.
If Murray thinks Carlyle can win with the Ducks lineup, he won't blink. Carlyle can likely think of better situations than working for two guys that have previously clipped him, but the chance to get back in the NHL and have an immediate chance at a second Cup would be reason enough for him to get over whatever bruises remain on his ego.
The only question for the Ducks to ask themselves is how do they win. Maybe it's Boudreau. But if it isn't, there may not be a better answer than Carlyle.