Inside how the Duchene trade came back to life
Less than 48 hours after the NHL's first three-team trade in a decade seemed dead in the water, it was a done deal, Frank Seravalli writes.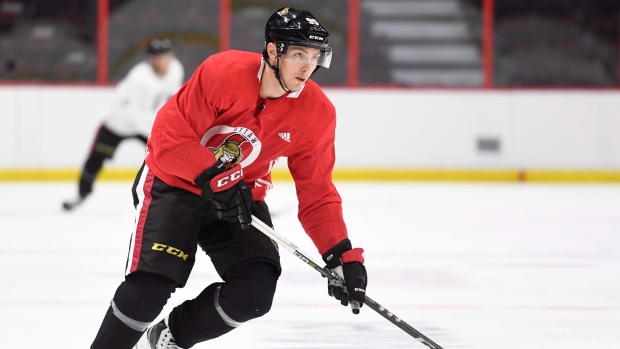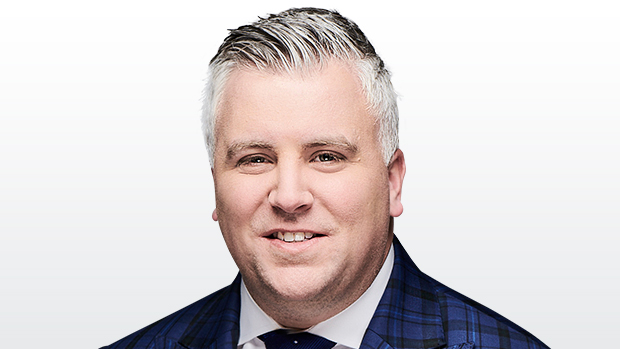 Colorado Avalanche assistant GM Chris MacFarland and Nashville Predators assistant GM Paul Fenton couldn't help but chuckle when they ran into each other in line to grab a coffee at Friday night's Miami University game.
They knew their bosses, Joe Sakic and David Poile, were busy hammering away at a three-team blockbuster months in the making.
Ottawa GM Pierre Dorion asked his office staff to hang late on Friday, thinking the deal was imminent. The Senators had a private jet waiting in Philadelphia ready to airlift Duchene to the Ottawa Valley, only to see the deal fall apart before 11 p.m.
"It was a very crazy Friday night for a lot of people," Dorion said on Monday. "Friday night driving back from Belleville, I think I broke a few speed records because I was so mad. But at the same time, you never give up."
Another chance encounter between Fenton and MacFarland on Saturday night – this time in Columbus – helped put the deal back on the rails.
Neither Fenton nor MacFarland told the other of his travel plans. They got to talking at Ohio State's matchup against Notre Dame and realized that mutual interest in the framework of the deal still existed. There was no reason to let it die on the vine.
Fenton and MacFarland relayed that information to Poile and Sakic.
Soon, Dorion's phone lit up.
"I got a call from Joe. I got a bit of hope," Dorion said. "Sometimes that's where good assistant GMs come in. They figured out between the four of them what could happen."
Up until that point, Dorion had mostly played mediator between Sakic and Poile, trying to broker the deal – whether through near daily phone calls or even group text messages.
The genesis of the deal started with Dorion initially inquiring about Duchene at his first-ever GMs meeting at the 2016 Draft in Buffalo, telling Sakic: "If you ever have interest in trading Matt, let me know."
Dorion drilled down on Sakic on Sept. 14, the day before training camps opened, with rumblings surfacing that Duchene might not report to the Avalanche.
Sakic and the Avalanche were seeking a top-end defencemen in the deal, but that's where Dorion drew the line. Prized prospect Thomas Chabot "was a non-starter," Dorion said.
When it didn't go anywhere, Dorion turned his attention to getting Kyle Turris signed to a long-term extension. That the Senators and Turris were ultimately unable to come to an agreement before opening night is what kept the trade alive.
"It was very apparent things weren't going to work out in Ottawa," Turris told reporters Monday.
Meanwhile, Poile expressed interest in Turris in September, giving the Senators and Avalanche the partner they needed.
"I told him, 'Joe, I'm not going to give you a good young defenceman, but if we get Duchene and you get Turris, you can maybe flip him for one,' and that's where the discussion came in," Dorion said. "David was always very interested in Kyle Turris."
Once details of the trade leaked early Saturday morning, including the players involved, the deal actually became easier to glue back together.
Colorado's asking price for Predators prospects was always built on the assumption that Turris would not be dealt to Nashville as a rental, but as a player with long-term contract security for the Predators.
When it became public knowledge that Turris' time in Ottawa was eventually going to come to an end, the belief is the Turris camp, with agent Kurt Overhardt, softened the ask to six years and $36 million, which was different than the seven or eight-year term they were previously seeking. Those negotiations were holding up the overall trade.
"They wanted eight," Poile told reporters Monday.
"If it was confusing to fans, it was confused to me, too, because that was never on the table," Dorion said Monday. "Only seven and eight-year deals were on the table with the Ottawa Senators."
Turris agreeing to terms on an extension was believed to have assuaged Poile's fear of including defenceman Samuel Girard in the deal, the blue-chip blueliner Sakic was seeking. To be sure, a great number of picks and prospects were discussed about over the course of 10 days – which is how long Dorion said he had a deal hammered out with Sakic – but they were waiting on Nashville.
Girard was the clincher for Colorado. And Nashville will now pursue a Stanley Cup with Ryan Johansen, Turris and Nick Bonino down the middle.
"It's the best it's ever been," said Poile on Monday of Nashville's centre position, now able to better matchup against a team like the Penguins. Poile, one of the NHL's best horse traders, has pulled the trigger on Turris, Johansen and P.K. Subban over the last 22 months in a famously risk-averse league.
Less than 48 hours after the NHL's first three-team trade in a decade seemed dead in the water, it was pulled off. Duchene was at Sens practice, skating on a line with Zack Smith and Mike Hoffman. There was hope for a bright future on the way to Denver after Sakic held firm on his ask. Nashville had a solid second-line centre signed for a half-dozen years.
No sweat, right?
"We put in almost a month of really working hard at it, so you knew there was some hope," Dorion said. "Three-way trades are complicated. But at the same time, when everyone comes out of there with what they wanted and they can be happy, everyone can be a winner."
Contact Frank Seravalli on Twitter: @frank_seravalli