Is this the last season for Iginla, Doan and Miller?
The offseason retirements of Vincent Lecavalier and Brad Richards, among others, reminded us of how much more difficult it is becoming for a 35-plus player to hang around the youth-driven NHL. TSN Hockey Insider Pierre LeBrun lists five players who could retire after this season.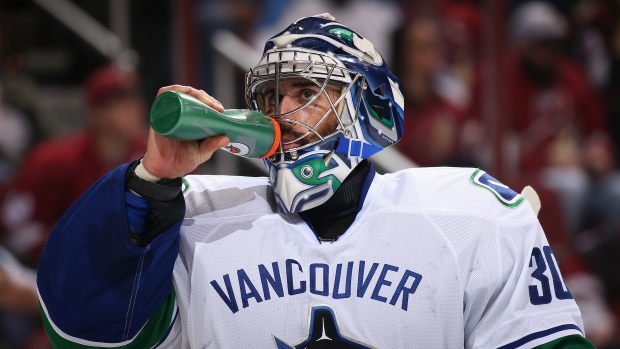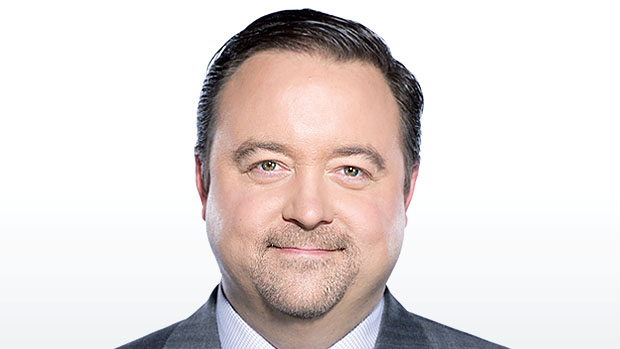 The offseason retirements of Vincent Lecavalier, Brad Richards, Dan Boyle and Barret Jackman, among others, reminded us of how much more difficult it is becoming for a 35-plus player to hang around the youth-driven NHL. The game is faster than ever. With that in mind, we take a look at some quality veterans and what potentially lies in their futures:
Jarome Iginla, RW, Colorado Avalanche
The future Hall of Famer entered the season with 611 career goals and has pushed that total to 613 two months into the season. At 39, with the game at warp speed around him, it's been a tougher go for the former superstar.
His goal production dropped from 29 in 2014-15 to 22 last season, and getting to 15 goals this season would mean a healthy run, which he's certainly capable of. Is this it for him, after an incredible career? I venture to guess yes, but he wouldn't decide that until after the season. We'll see if the Avs put on a playoff push. If it's obvious closer to March 1 that they're going to miss out, what will Iginla do? He's still searching for that elusive Stanley Cup, having left the Calgary Flames after all those years to chase a Cup for the Pittsburgh Penguins and the Boston Bruins. He was hoping Colorado was a rising contender when he signed there in the summer of 2014. What now? Does he chase one last time, if given the chance? He has a full no-movement clause, so it's totally up to him. The Chicago Blackhawks have no cap room, but how cool would it be to see him playing on a line with Jonathan Toews, trying to win a Cup? Or what about him going home to his native Edmonton and helping Connor McDavid and the Oilers if they're playoff-bound? Hey, let me dream, OK? You never know.
Shane Doan, RW, Arizona Coyotes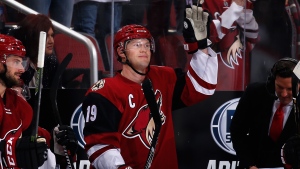 Is this the swan song for Mr. Coyote? You didn't think so last year, when in his age-39 season he put up 28 goals. That was simply amazing. But it's been tougher this season at 40, with just one goal in 18 games. This guy has meant everything to this franchise, and it's pretty obvious there will be some kind of role for him in the organization after he calls it quits. I suspect he'll see how his body and mind feel after the season and decide then. My guess is this will be it. If the Coyotes continue to struggle, Doan will also once again be asked by people about whether he'd accept a trade to a contender. He has never won a Stanley Cup, of course, as a lifelong member of the Jets/Coyotes, but I know he has thought about the perils of chasing a championship and how hard it is to choose that team. Look no further than his pal Iggy, above. To me, Doan is content where he is. His legacy in Arizona is more important than trying to chase a Cup in a parity-filled league with no guarantees.
Radim Vrbata, RW, Arizona Coyotes
The 35-year-old leads the team with six goals. He's far from done. He returned to Arizona for a third time on a very interesting contract last summer, a deal that pays him $1 million in base salary and up to $2.25 million in bonuses. He has already hit a $250,000 bonus for playing 10 games, he'll hit another $250,000 bonus when he hits 30 games, and he gets $500,000 for either scoring 20 goals or getting 40 points. He can earn $250,000 if his team makes the playoffs and $250,000 for each playoff round reached. The point is that it would be in his interest for a Cup contender to come calling -- not just because of his playoff bonuses (which are likely not going to be achieved in Arizona this season) but also because he can set up his next contract with a good playoff. He loves Arizona. Wouldn't it be funny if he were dealt to a contender before the trade deadline but returned to the Coyotes for a fourth time in July? Hey, stranger things have happened.
Brian Gionta, RW, Buffalo Sabres
The former Montreal Canadiens captain-turned-Sabres captain turns 38 in January, but I think he's skating better now than he did last season. He's an unrestricted free agent on July 1, but my understanding is that he would like to keep playing. Would the Sabres consider bringing him back for another season at a cheaper price than his current $4.25 million salary, just for his leadership element? Or if the Sabres don't make a playoff push, do they approach him about a rental situation before March 1? All things being equal, I think Gionta would like to come back for another season in Buffalo. But if the price is cheap come the trade deadline, he would be a serviceable rental and a guy who easily fits into the fabric of a dressing room on a contender.
Ryan Miller, G, Vancouver Canucks
Wasn't it just yesterday that Miller, in his prime, almost led Team USA to a stunning gold medal at the 2010 Vancouver Olympics? Man, time flies. Now 36, the veteran's contract with the Canucks expires June 30. I'm told he absolutely wants to play at least another season, if not more, so the question here is whether that's going to be with the Canucks or elsewhere. If Vancouver isn't in the playoff race closer to March 1, a team could come calling and create a decision for Miller. There's no question in my mind that the Canucks have groomed Jacob Markstrom to be the No. 1 goalie starting next season. Would they be willing to bring Miller back on a cheaper contract to mentor Markstrom? Would Miller be interested in that? More likely than not, I think Miller will move on, whether that's before the trade deadline or in the offseason. But retirement doesn't appear in the offing yet.