Jack: Twitter, fans' obsession with refs are depressing for the game
It was John Wooden who so poetically put it best - "Sports do not build character, they reveal it." It was not a good week for the character of football followers. A day on from a very good Manchester derby, many fans are still talking about the referee. What a way to remember a game.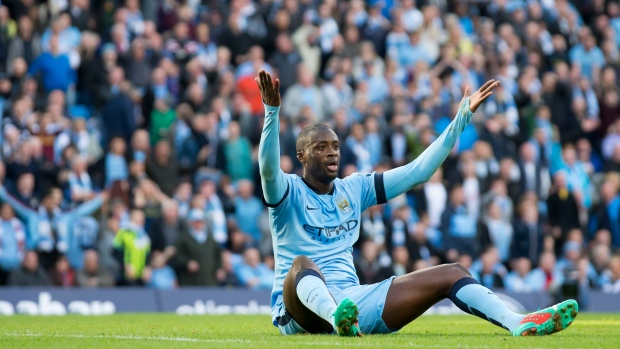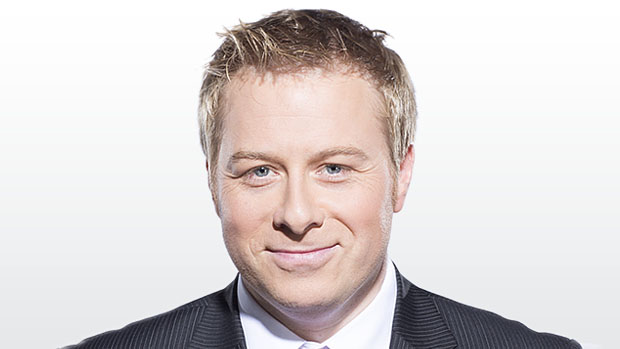 It was John Wooden who so poetically put it best - "Sports do not build character, they reveal it."
It was not a good week for the character of football followers.
A day on from a very good Manchester derby, many fans are still talking about the referee. What a way to remember a game.
I know how I will remember it.
A game decided by Sergio Aguero's superb goal that came in an action-packed, thoroughly entertaining second half after Manchester United had lost both of their ineffective centre-backs - one through two moments of stupidity causing him to be withdrawn from the game with a red card and the other, on a stretcher, with a dislocated shoulder and a dislocated reputation.
There were other small things to take from the match.
United's shaky high line bending, but not breaking, until a moment of class from the league's sharpest shooter. Michael Carrick, again, impressing in a big game, looking easily the most comfortable centre-back United have shown us this season, despite being a midfielder. Wayne Rooney's role before the red card, where he dropped into midfield alongside Marouane Fellaini, and kept a close eye on Yaya Toure and the reemergence of the Ivorian, who looked a bit more like his old self.
You may or may not have any of these observations in your mind and, if you followed the game on social media, there is an excellent chance you came away from the game thinking more about the referee than any of these.
Twitter can be a depressing place. A world of Vines and vitriol await a visitor and, if you follow a game without watching it, you can easily get the wrong idea completely of how a match played out.
If you want a balanced view of what is happening, this is not the place you can rely on.
We are supposed to be a far more smarter generation than the past. Never has it been easier to find the answer to a question we have and never has it been easier to know the laws of the game.Yet, those rules may as well not exist to footy fans.
It was the second successive weekend in the Premier League where a monumental match was, in the opinion of many, affected by incompetence of the match official. The games obviously had different cases, but in the end, the overriding feeling for many was frustration, anger and/or bitterness towards the official. What a pity.
Unlike other sports, where players and fans are encouraged to see it from an official's point of view – and, in the case of the participants, cannot simply argue otherwise – football has been allowed to get away with nonsensical abuse to officials for far too long, creating a forever growing thought process that referees deliberately go out of their way to favour one team over the other. People actually run stats about how good teams perform under certain referees. How depressing.
No one in sport does depressing more than a soccer fan. Sitting in the stands at a Premier League match can be a life-altering experience, where you can be surrounded by so much anger and frustration that you can't help but wonder about people's priorities. Yes, it is a release from life's daily trials but, for many, it is taken far too seriously. It is rarely a place for relaxation or to sample the entertainment for which you have paid good money.
Watching a game via Twitter can be the same, yet the only thing you pay for is the company you keep whilst hanging out there.
Many fans go through multiple steps to avoid putting any blame on their own team for their incompetence. Much of the time the first step is easiest. Let us blame the referee. You may recall that referee Phil Dowd was trending following the 1-1 draw at Old Trafford between Manchester United and Chelsea last Sunday, as many believed the referee had made multiple high-profile errors including missed penalties, fouls and a questionable red card. Dowd, in fact, had very little influence on the game and his decisions were impacted by two crucial factors – The letter of the law and what he could actually see.
Another top Premier League referee, Michael Oliver, was thrown into the limelight during the Manchester derby. Oliver was called to the stand for questioning by angry fans and United's went first. Joe Hart rushed out to talk to the official following the yellow card to Chris Smalling and wrongly touched Oliver's head with his own head while communicating. The contact was for a split-second. Yet on Twitter, the still images raged and millions of fans turned into officials around the world and demanded he should have been sent off.
But what for? For Hart to be sent off it would fall under the act of violent conduct, outlined in the laws of the game in this manner:
The man in charge of deciding if Hart used excessive force was the man who was on the opposite end of the altercation. In other words, the perfect witness. Oliver decided Hart did not use excessive force or brutality and that should be the end of it. Except millions around the world think they had a better idea of Hart's actions than the man who was there on the end of it.
Minutes later, it was City fans who turned on Oliver when Fellaini kicked Toure in the box. It was a foul, they screamed. It was a penalty. Yes, it was hard to argue against such accusations, but Oliver didn't have the comforts of your view from the couch and the multiple replays soon after. His positioning was spot-on, but the incident took place with a crowd of players around it. Unless Oliver had the ability to attach a rocket to his back and somehow elevate himself in the air 20 feet to fly over the incident and see it in real time, then he can do no more than what he did.
Soon after that, both sets of fans had a moment to sink their teeth into as Toure raced towards goal unmarked and prepared to receive a ball in the six-yard box with no defender between him and the goal. Then Marcos Rojo kicked him before the ball arrived. City fans screamed "Penalty and red card!", a stance the commentators stuck to the entire match, afterwards, yet Oliver decided he didn't see a foul. Had he done so, it is important to note it doesn't have to be a red card, particularly in this situation, as Toure may not have gotten the ball as the second description in the laws of the game dictates:
In a fast-paced game featuring 22 supreme athletes, it is clear that, occasionally, a game's ultimate result can be directly impacted by mistakes made by an official. After all, if the sport were to be created today, it wouldn't be taken seriously if only one man, usually older than all of the players, was put in charge of the game. Yet, this is how it remains. Occasionally, mistakes will happen. However, drawing a line between that mistake and a deliberate act of incompetence is something far too many football fans are willing to do.
A football referee has one of the hardest jobs in sports, so to think that any of them would actually make it more difficult by finding ways to screw over your team deliberately is absolutely laughable. If fans actually stop to think about this, they would surely enjoy the game more.
This sport continues to serve up delicious dishes of entertainment where fans can sink their teeth into some spectacular storylines, yet they are missing out on them because they, and not the referees, are the ones blinded by bias.