Jays had the market right on Encarnacion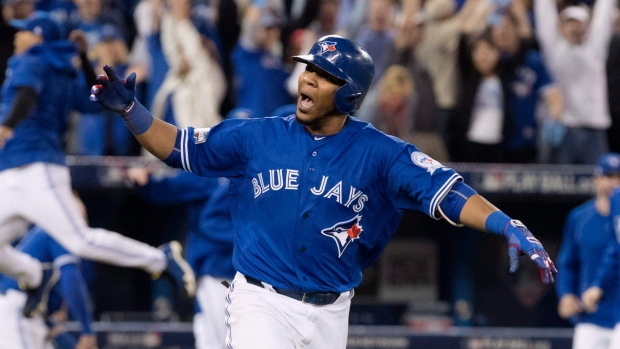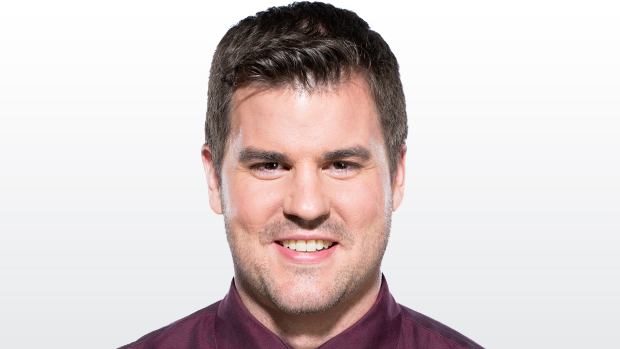 TORONTO – The dreaded, inevitable moment has arrived. Edwin Encarnacion will not be returning to the Blue Jays. This scenario has been a fait accompli for weeks since Encarnacion rejected the club's four-year, $80-million offer for a final time in early November, but now the feeling is different because Encarnacion has put pen to paper on a deal with, of all teams, Cleveland, and the painful reality that it really is over has begun to set in.
This was not how it was supposed to be. Encarnacion loved Toronto and if he hadn't become a franchise icon already, he did so when he hit the walk-off, three-run home run to beat the Orioles in this year's wild card game.
Fans are emotional; it will be difficult to let go of the affable Encarnacion, who went through so much before rising to stardom. It's hard to see him sign in Cleveland, the former home of Jays president Mark Shapiro and his general manager Ross Atkins. The optics are worse when you consider the money. Encarnacion will be paid $65-million guaranteed, per Ken Rosenthal of Fox Sports, factoring in the $60-million salary over a three-year term and a $5-million buyout should Cleveland decline a fourth year option, which, if exercised, would bring the deal to a total of $80-million. Yes, four years and $80-million from a franchise notoriously run on the cheap.
Before we get down to the nitty gritty, let's filter out the narratives that are knee-jerk and too easily distracting.
Firstly, this is not a scenario in which club owner Rogers Communications should be accused of pinching pennies. The $80-million guaranteed offered Encarnacion by the Blue Jays will go down as the highest bid for the slugger this off-season.
Secondly, Cleveland is coming off the boon of a playoff run and has a relatively young and cost-controlled roster that is primed to make a run at a second consecutive American League Central title. They'd been sniffing around Encarnacion since the Winter Meetings and evidently found a way to fit him into their budget. Maybe they're becoming a slightly less cheap outfit? Signings like this can help to change perception.
Thirdly, considering Oakland was reported to be the runner up (by Jon Heyman of FanRag Sports) it's not as if the big-market teams were beating down Encarnacion's door.
Now, the nitty gritty:
Fans will be angry over the deadline imposed on Encarnacion. That's absolutely fair. Here's what happened: Shapiro and Atkins made Encarnacion the $80-million offer and told him they needed a quick answer. The initial deadline was extended, twice, for a total of about 72 hours, which gave Encarnacion approximately a week to consider the offer.
He said no, as was his right. This was Encarnacion's first kick at the free agency can and he wanted to test the market.
Encarnacion and his agent Paul Kinzer, however, were under no illusion. They'd been told by Shapiro and Atkins that the Blue Jays would move to make other signings if a deal didn't get done. When the deadline passed, Shapiro and Atkins sprang into action and signed Kendrys Morales to a three-year, $33-million deal on November 11.
Since then Steve Pearce has been brought into the fold, the club lost out on the Dexter Fowler (St. Louis) sweepstakes and it was told "thanks for calling but no thanks" by the White Sox when calling to inquire on the availability of Adam Eaton, who ended up being traded to Washington for a prospect haul the Jays couldn't have matched because they're in the process of restocking a farm system that was depleted by the Troy Tulowitzki and David Price acquisitions of 2015.
Encarnacion, like other right-handed hitting sluggers older than 30 (Jose Bautista, Mark Trumbo) found the market to be lagging. The nine-figure deal he'd hoped for wouldn't be a reality; he didn't end up landing a deal better than Toronto's original offer.
This will not appease the anger, nor is it an attempt to do so, but the Blue Jays value the first-round pick they will receive from Cleveland for Encarnacion. They will value the pick they get from the team that signs Jose Bautista.
Are the Blue Jays better now than they were at the end of the season? It's hard to argue in favour of saying they are but, then again, we're only about halfway through the off-season. The starting outfield will not feature all of Kevin Pillar, Ezequiel Carrera and Melvin Upton Jr.
The notion of Justin Smoak playing as much first base, or more, than anyone else on the team isn't inspiring either. Again, there's time.
If improvements aren't made then, by all means, wail away.
Even the optimists knew, however, that there would be player departures resulting in pessimistic moments this offseason. The fan base is dealing with one just as folks settle in for Christmas and Hanukkah, less than ideal occasions for some sports-related sorrow.
In the meantime, reflect upon Encarnacion's time in Toronto and what he overcame to achieve his gaudy numbers.
Remember, you'll cheer for Encarnacion again someday when, at some point following his retirement, he takes his rightful spot in the Blue Jays' Level of Excellence.