Jays suffering power outage at wrong time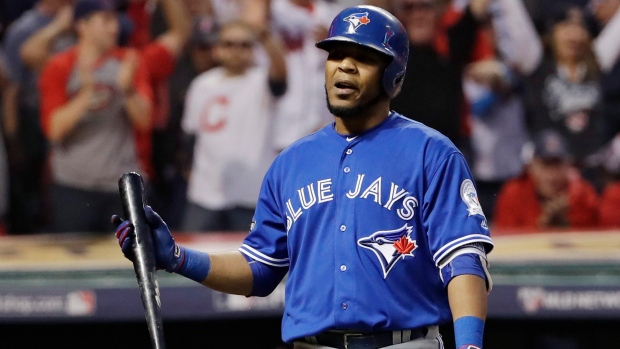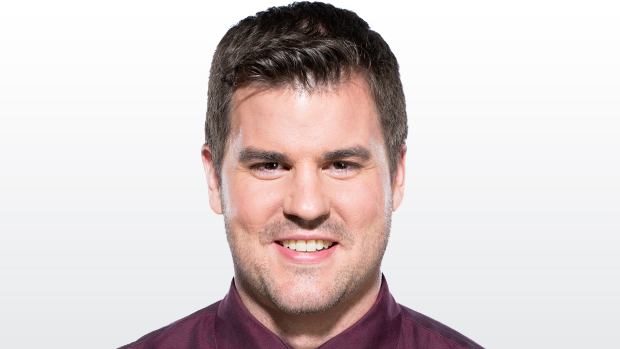 CLEVELAND – It's the middle of October and with spring training included, playoff teams have been at this thing for about eight months now. It's going to be difficult, perhaps impossible, for the leopard to change its spots at this juncture.
The Toronto Blue Jays are a power team. They win when they hit home runs. They hit two in the wild card game against the Orioles, capped by Edwin Encarnacion's mammoth three-run, walk off blast in the 11th inning to send the club to Texas. In three Division Series games against the Rangers, a sweep, Toronto hit eight homers.
So far, through two games of this American League Championship Series, the Jays haven't left the yard. The same thing happened last year against Kansas City; both were losses.
Adding insult to injury, here's this Cleveland team, celebrated for its manufacturing of runs and its speed and its willingness to play small ball and all of that fun stuff, with the only two home runs of the series.
Carlos Santana's second inning shot on Saturday gave his team a 1-0 lead in an eventual 2-1 win. Less than 24 hours earlier, the electric Francisco Lindor had hit a two-run homer in the sixth off of Marco Estrada to account for the series opener's only two runs. Funny that, Cleveland's got two sacrifice bunts in this series, neither of which has led to scoring, but it's the home runs that are getting it done.
Corey Kluber flummoxed the Blue Jays in Game 1 with his two-seam fastball and his vicious slider; Josh Tomlin moved in and out, soft-tossing his 88-miles per hour fastball and dunking slow curveballs into perplexed Jays' hitters.
"I think they've done a good job," said Josh Donaldson. "We're going to have to regroup, focus in and hone in a little bit more. We've faced them two days in a row; we should know what they're trying to do against us and hopefully we develop a better approach."
Donaldson has, like you, watched Jays' hitters nearly corkscrew themselves into the ground taking big swings in pitchers' counts. Jose Bautista is coming off the ball; Russell Martin looked like he was trying to send a Tomlin curveball off the massive LED scoreboard in left field when he struck out in the fourth inning.
Those are just two examples; other bad swings came off Andrew Miller which, really, is just the way things go for hitters against that guy. He's been unbelievable.
"He's got a good fastball; he's got a good slider," said Donaldson. "Even when he gets behind in some counts he's able to throw some sliders that are pretty good pitches. I think he just makes quality pitches and he's deceptive."
"Just angle; angle, height, length, the fastball plays up a little bit," said Darwin Barney. "That slider, the strike slider, just starts out of the zone sometimes and you've just got to try not to give up on that early. It's good to have gotten some looks at him; a lot of guys got looks at him and I think, hopefully, that will pay dividends in the future."
Miller has faced 12 Blue Jays in the series' first two games. He struck out five and allowed a single on Friday; he struck out five and got a groundball out on Saturday. He became the first reliever in big league history to whiff at least five hitters in his first two appearances of a playoff series.
It feels as though Toronto's two through five hitters are going to have to carry the load if the Jays are to get back into this series. That includes hitting some home runs.
"We've been in worse situations before and we know how to come back," said Edwin Encarnacion. "We've got to be thinking about Monday and we've got three games at home. We know how to do it."