Jets creating a buzz with fan base with solid play
Anyone and everyone associated with the Winnipeg Jets will be the first to say "we have not won anything yet." But as TSN's Dennis Beyak writes, the Jets have created a buzz with their fan base and gotten the attention of hockey people.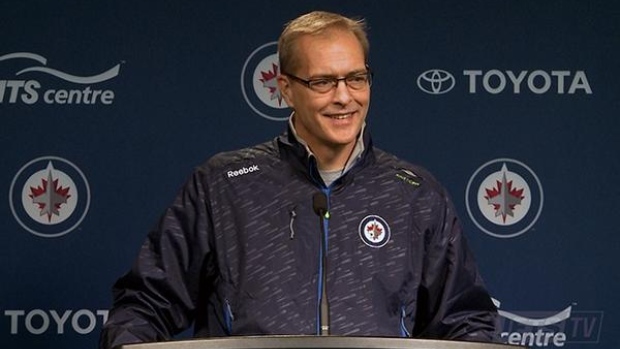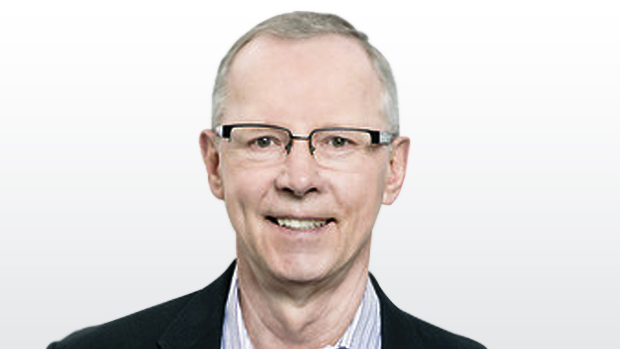 Anyone and everyone associated with the Winnipeg Jets will be the first to say "we have not won anything yet." And that is very true. But the Jets have created a buzz with their fan base, gotten the attention of hockey people, and with every win, the players become a more confident group.
There is plenty of hockey to be played, and as much as making the playoffs may seem like the easy gauge on success, it runs far deeper than that.
Individually, there have been many positives. But it's the 'inner circle vibe' that has created internal excitement. Coach Paul Maurice has talked about how the slow start to the season in the big picture was a positive. Back-to-back home losses dropped the record to 1-4, a split of the next two at MTS put them at 2-5, but it was that homestand where we started to see the change. Things were discussed in the room, the message from the coach was direct on how the team needed to play, and the road to playing the right way became less bumpy.

The Jets went 14-5-5 over the next 24 games, including 8-2-4 on the road. The penalty killing was very good (taking too many penalties is an area of concern as they continue to be right at the top of the 'times shorthanded' chart.) An adjustment was made and the struggling power play went on a 9-27 run (33.3 per cent). The team scored the game's opening goal in eight straight games and 12 of 14. They scored 27 goals in eight games, Bryan Little scored the team's first hat-trick since the team relocated to Winnipeg, Dustin Byfuglien had a four-game goal streak, and despite being short-staffed, the team picked up points in eight straight, going 5-0-3. On the back end, Jacob Trouba was not only doing it defensively, but had nine points in nine games.

Another positive has been winning the games the standings tell you that you are expected to win. And they have done it both at home and on the road. They did lose in a shootout in Colorado Thursday, giving up a 3-1 third period lead, but that may simply have been a case of playing five games in nine days with a depleted lineup. Byfuglien and Trouba were both just under 30 minutes of ice time in that game.

Then there is the back-to-back 1-0 road wins in New York and Chicago. That leads us to solid goaltending. The tandem of Ondrej Pavelec and Michael Hutchinson has been in the top five for goals-against throughout the season. Credit the goalies yes, but also the defensive system this group has embraced. Hutchinson is 6-0-2 since getting pulled in his first start of the year. And since that first game, has not allowed more than two goals in any of his starts.
So let's start with scoring the game's opening goal 20 times. What's up with that, coach? "That's the players in the room. We talked about that at 2-5; routines of getting yourself ready to play, and that being your job, part of your preparation. So how the team gets ready to step on to the ice, their energy level, their lather, as we would say, that they've gotten themselves into before the start.
"To be honest, I have no idea what they are doing in that room. And I'm staying out of it. It's not a speech that I give an hour and a half before the game that gets them ready. They've got really good leadership in there, we talk about 20-man leadership as well, each player has a role to get himself prepared, but also to help get the team prepared, making sure the guys around him are up to that right level. We're ready to play and have been for quite some time. That's on our captains and alternate captains, but the entire room as well."
You won't get much from the players, as "what happens in the room, stays in the room" has been the motto. But you do hear things like, "we are a more vocal group, both on the ice and in the room, we are trying to hold each other accountable, play for each other, everyone has a voice in the room, be a hard team to play against and we are finding ways to win."

All teams have games on their schedule that coaches red flag as games they worry about. Examples would be road games on consecutive nights against the Rangers and Blackhawks, a game in Ottawa after a very emotional home game against Pittsburgh, 6pm start in Nashville and a 4pm start the next day in Minnesota (got down 3-0 early in Minnesota, came back to get a point), and a home game against Edmonton after a road trip and a four-day break. They have managed these stretches very well.
"Our back end has been the strength of our team, that theory will be tested," was the comment from Maurice when the team lost Grant Clitsome, Toby Enstrom and Zach Bogosian to injury. Not many teams have the ability to move a forward back and have him lead your team in ice-time his first two games back on defence, but that was the case with Byfuglien. Or have call-up Ben Chairot average 20 minutes in his first five games. It's eased the injury situation for sure. Then Evander Kane gets suspended. He has 815 hits in 344 NHL games but his first suspension. So now dealing with a depleted forward group, rookie Adam Lowry records his first two-goal game in the win in Dallas.

They have worked their way through being a quiet team, bench communication is much better, and with every day, the defence-first style becomes a bigger part of the team fabric.

Individually, each of the reasons for success is small. But connect all the dots and put everything into one file and you have something. Now label the file "IDENTITY." Slowly that is what is being created. A team that is described by visiting coaches as "big, fast, physical, they never quit, don't give you much and a team that is tough to play against." After the win in Dallas, this from Lindy Ruff: "There were areas they physically dominated us."
On the never-quit topic, in their last 10 losses, one has been by three goals, one by two, two by one goal in regulation, with the rest in extra time. They do not get blown out.
But there is no one going ahead and guaranteeing that the road will continue to be a smooth one. It's the NHL. Other teams have good players. The Jets play in a tough conference and even a tougher division. Despite the success they have had, one look at the standings tells you the foot cannot come off the pedal. But keep in mind, the standings are simply a by-product of how you play the game. And that is what is most important. There is not a lot of room for error.
The importance of the games will get ramped up in the second half of the season, especially post all-star break. But so far, it's been enjoyable.