Johnsson set for Leafs debut on Wednesday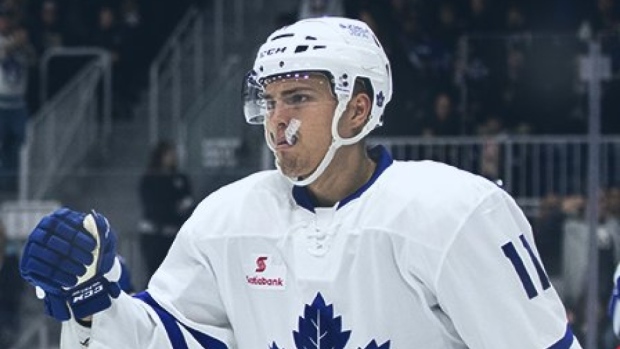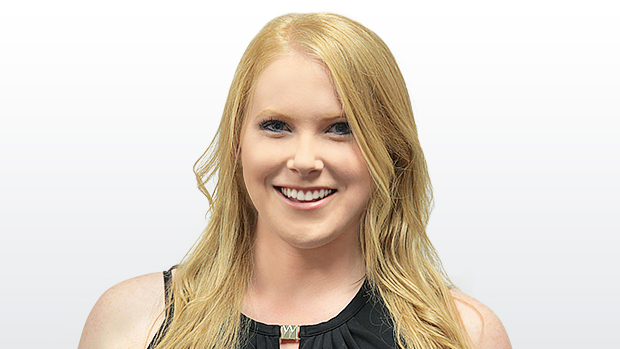 Andreas Johnsson had been waiting for the phone call he got Monday night ever since he was a hockey-obsessed kid growing up in Sweden, watching NHL highlights every night.
It was the Maple Leafs' front office on the other end, telling Johnsson he'd been recalled to the big club for the first time in his career. The winger will make his NHL debut on Wednesday against the Dallas Stars.
"I didn't expect the call. It was just an energy rush through the whole body, felt excited," Johnsson said after practice on Tuesday. "Couldn't really sleep last night."
Johnsson leads the AHL Marlies in points this season with 54 (26 goals, 28 assists) and also leads the team in power-play goals (eight). Johnsson skated on Toronto's fourth line with Tomas Plekanec and his former Toronto Marlies linemate Kasperi Kapanen on Tuesday. He also filled Auston Matthews' vacated spot on the Leafs' second power-play unit.
His debut Wednesday will be the culmination of a long road for Johnsson, who took his time translating success in the Swedish Hockey League on to North American ice.
Johnsson was drafted in the seventh round, 202nd overall, by the Leafs in 2013. He was named the SHL's Rookie of the Year in 2014-15 after putting up 24 points (15 goals, nine assists) in 44 games with Frolunda HC.
The Leafs signed Johnsson to a three-year, entry-level contract on June 4, 2015. He stayed in Sweden for the 2015-16 season, finishing sixth in SHL scoring with 44 points (19 goals, 25 assists) and helping Frolunda win a fourth league championship.
The Leafs brought Johnsson over to North American at the end of that season for the Marlies' playoff run. In just his second game, Johnsson took an elbow to the head from the Albany Devils' Dan Kelly and missed the remainder of the season with a concussion.
The injury continued to hamper Johnsson the following season in his first full AHL campaign. He amassed only 15 points (seven goals, eight assists) in the first 31 games, but finished strong with 27 points (10 goals, 17 assists) in the final 31 games, and added six more points in 11 playoff games.
"It's been very tough," Johnsson said of generating offence in the AHL. "First when I got here, I scored three goals the first weekend so I thought, maybe this is a piece of pie. But it's really tough, and I had a really long drought [of 15 games without a goal right after]. You have to be good every game and work hard and create a lot of chances because you don't get that many opportunities every game."
Johnsson boasts a feisty edge and a knack for getting to the front of the net, reminiscent of what James van Riemsdyk does nightly for the Leafs.
While confirming Johnsson will play on Wednesday, head coach Mike Babcock didn't delve any further into whether Toronto plans to keep him around after that. The Leafs already have three extra forwards – Josh Leivo, Matt Martin and Dominic Moore – waiting for chances of their own.
"[Andreas has] had a good year. We haven't had a lot of opportunity to give him a chance even now," said Babcock. "Obviously we're going to have to sit someone else to do it so that makes it hard. But we have an opportunity here this week with three games so we'll have a look at him and therefore if we need him at playoff time, we have an understanding of what he can do."
The Leafs are allowed four recalls following the trade deadline, with Johnsson their third. There is no limit on the number of emergency recalls a team can make, and the Leafs needed to make one of those as well on Tuesday.
With both Nikita Zaitsev and Travis Dermott battling illness, Calle Rosen was brought up as an emergency recall hours before practice.
Rosen was sent to the Marlies initially after training camp, and then recalled following the Leafs' season opener in Winnipeg. He skated in four games with the club from Oct. 7 – 17, tallying one assist, before being returned to the AHL.
Like Johnsson, fellow Swedish import Rosen struggled adjusting to the North American game since coming over from the SHL last summer, but Babcock is pleased with his development of late.
Whether he plays against Dallas will depend on the health status of Dermott and Zaitsev ahead of puck drop. If both can't go, Rosen will slot in with Connor Carrick.
"He's an elite skater, has a great brain and he's playing a way stronger game," said Babcock. "I don't know if he is stronger, but he's playing a way stronger game and that's confidence. That's knowing where to go and where to stand. He's getting better and better and that's what you want."