Joseph left his mark on Raptors' young point guards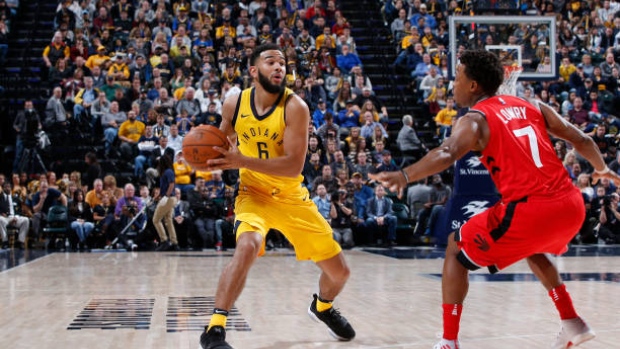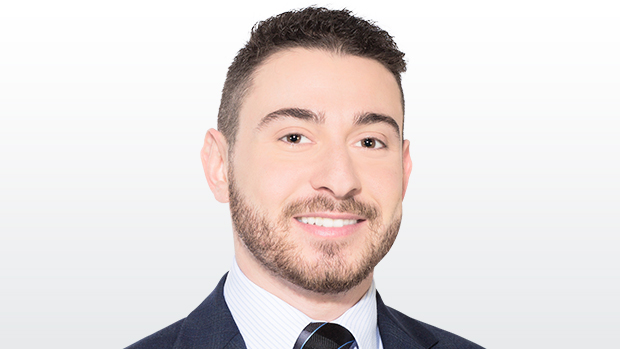 TORONTO – Cory Joseph isn't one to get emotional. In fact, his levelheadedness is one of the things his former Raptors teammates miss most about him, so it's not a surprise that he took his off-season trade in stride.
The seven-year NBA veteran had never been dealt before but he's been around the league long enough to understand how the business works and saw the writing on the wall.
The Raptors liked Joseph. The front office valued him. The coaches trusted in him and, to a man, every single one of his teammates respected him. However, he just so happened to share a position with the team's best player, who was owed a big raise in free agency over the summer, and two intriguing prospects who were both younger and cheaper, which made him expendable.
It was an obvious move for the organization to make and, a quarter of the way into the new season, it's worked out pretty well. C.J. Miles, who's signing was made possible by Joseph's trade to Indiana, has been as good as advertised. He's brought elite three-point shooting and leadership to what has become one of the league's best second units. Meanwhile, Toronto continues to get excellent production from its point guards – the team's deepest position, even after losing Joseph.
Following a slow start, Kyle Lowry has rounded into form and both Delon Wright (prior to his injury) and Fred VanVleet have shown why Masai Ujiri was comfortable letting Joseph go. That's not to say the Toronto native didn't leave a lasting mark on his hometown team. You can see Joseph's influence in the two young point guards that have succeeded him.
"They learned from Cory," Dwane Casey said ahead of Friday's game, Joseph's first in Toronto since the trade. "I thought Cory did a good job of teaching Fred and Delon. I see some of the similar traits with these guys that Cory had.
"He was a good mentor to those two young men and they could watch him and how he played with Kyle and they could emulate some of the things he did."
Joseph, still just 26, was always mature beyond his years – a four-season apprenticeship under Gregg Popovich, Tim Duncan, Tony Parker and the Spurs will do that. He was more of a quiet leader, a guy who would do it by example. Still, he was selfless with his time and his tutelage, which is especially notable in such a competitive league.
Even with Wright and VanVleet breathing down his neck, working to eventually take his job, Joseph was happy to have had a hand in their development.
"I could relate," said Joseph, who – like Wright and VanVleet – started his NBA career playing in the D-League and was buried behind veteran guards on San Antonio's depth chart.
"I knew the ups and downs of this business and how it works and I knew what they were going through as well. They're both very talented players, as you guys are seeing right now. They just didn't have as much of an opportunity last year. They're making the most of [their opportunity] now and they're going to continue to do that. Those are my guys."
"He started off slow so he understood where I was at last year," VanVleet said. "Just the encouragement day-to-day, even when he wasn't playing well. For a guy in his position with me and Delon kind of on his heels a little bit, he never had a bad attitude about it. He was helping us along the way, which was really rare to find a guy in that position – to help the young guys that were kind of coming for his spot."
That support never wavered, according to VanVleet, even when Joseph was going through last year's mid-season slump, one that led to his brief benching in favour of the third and fourth-string point guards.
"I think he handled it a lot better than I probably would have handled it in his position and I give him a ton of credit for that," VanVleet admitted. "He was great for me and he was just talking me through it, talking to me during the game, at the game, telling me to keep going. Our relationship was great in that sense. He was a big part of my growth last year."
This season, in 13 games before dislocating his shoulder, Wright was averaging 8.2 points and 2.5 assists on 52 per cent shooting in just under 22 minutes per contest. In the seven games since, VanVleet has averaged 9.0 points and 4.3 assists on 47 per cent shooting (46 per cent from three-point range) in 20.9 minutes.
Prior to Wright's injury, the two were sharing the court with the second unit – the same way Joseph and Lowry did the last couple of seasons – and figure to do so again when he returns, likely before the end of the month. They've been crucial pieces of a second unit that continues to exceed expectations for the 13-7 Raptors.
Like those bench-heavy lineups that were successfully led by Joseph and Patrick Patterson over the years, Toronto's new second unit is once again a team strength and they're doing it with different personnel, albeit guys that have been around the program.
VanVleet remembers watching Joseph and company coming in and changing games with energy and defence. More than anything else, he appreciated that Joseph wouldn't try to come in and be Lowry. He had his own style and the old second unit had its own identity, like the new one led by Wright and VanVleet.
"I think that's what we're trying to do as a second unit, is build that," VanVleet said. "It takes time and it takes experience and playing together but I think we're just trying to build that as a group. Obviously, like I said, I had a lot of time to watch how Cory ran the second unit last year, to learn things to do and what not to do and try to improve."
The Raptors are reaping the benefits of that now. Joseph is taking the next step in his still promising – and still young – career as a member of the Pacers, but his legacy lives on in Toronto.