Kapanen not sweating Leafs' roster crunch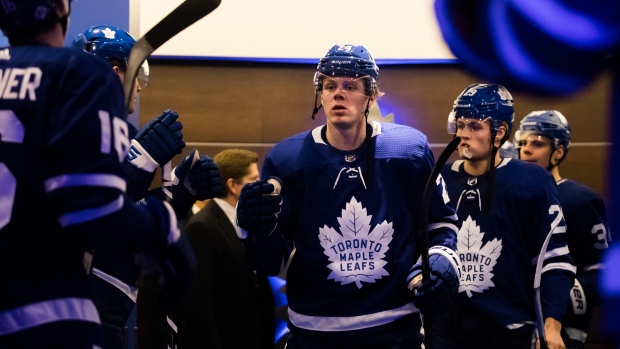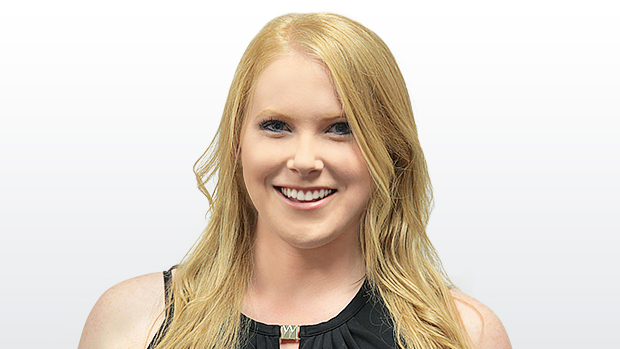 TORONTO – Kasperi Kapanen doesn't put much thought into his future with the Maple Leafs anymore. At least not the part he can't control.
The winger is playing on his fourth recall from the American Hockey League this season, and with an impending roster crunch when Nikita Soshnikov returns from injured reserve, he could well face his fourth demotion in the next few days.
That prospect is old hat for Kapanen. But as he's found some stability with the Leafs over the last month, Kapanen has cultivated a more Zen-like approach to the precarious nature of his situation.
"I just want to play, that's all," Kapanen said after the Leafs' optional morning skate on Wednesday. "If I get to and they want me to dress, or if they want to give someone else a shot, that's out of my [hands]. But I think I've been playing pretty well and I've been doing my job, so hopefully I get to be in the lineup for the rest of the season."
Hope is part of what's propelled Kapanen since he entered training camp last fall. A glut of wingers in the Leafs' system combined with Kapanen being exempt from re-entry waivers was a clear recipe for AHL assignment, even as Mike Babcock and Lou Lamoriello declared him NHL-ready.
Since staking his claim on a more permanent roster spot nine games ago by bumping Matt Martin off the Leafs' fourth line, Kapanen has proven to be a valuable piece of the puzzle in helping get Toronto back on track.
After a rough early January stretch where Toronto won just three of nine games, the team has turned things around with eight victories in their last nine contests – all with Kapanen playing around 12 minutes a game. If they top the Blue Jackets Wednesday night, it will be the first time in 14 years Toronto has won nine of 10 games in a stretch.
"I'm really comfortable," said Kapanen of his role. "I think our line has been playing well. We've really done our job I think. Also playing the PK [penalty kill] is something I do now and our PK has been really good this last stretch too."
Babcock clearly likes what Kapanen is bringing to his lineup, singling him out after Toronto's victory over the league-leading Tampa Bay Lightning on Monday. When pressed on what might lie ahead for Kapanen, Babcock has called him a "difference maker" for Leafs and references his development now within the NHL – not AHL – game.
"He's a good penalty killer, [has] elite speed," Babcock said of Kapanen. "He's got to be a man now, strong on the puck, because with his balance and his speed, he puts the D in trouble. In this league, I think that's what it's gone to. The more heat you can put on the other team and on their D – it doesn't matter how good you are when your face is towards the glass, you don't make a lot of plays."
In the past, Kapanen has acknowledged the frustrations associated with being on the recall yo-yo for two-and-a-half seasons. To that end, the 21-year-old didn't sit back and wait for his next opportunity with the Leafs so much as he willed himself towards it.
"As a guy who hadn't been called up yet, it was cool to see him get the little glimpse [here] and come back, [because] he just wanted it so bad, so I thought, 'It must be pretty good up there,'" said former Marlies' teammate Travis Dermott. "He's a guy who works hard and knows where he wants to be in life. Whenever he was down with the Marlies, you knew he wanted to get right back up because he was working so hard doing extra things."
When the Leafs' take on the Blue Jackets, it will mark Kapanen's 16th NHL game of the season, one shy of matching his total from the previous two years combined.
His importance to the Leafs has grown in seemingly each contest on this recall – Kapanen has been a minus player in only one game, and Babcock has steadily entrusted him with more penalty-kill time (he's averaging 1:02 per game now).
Whether the numbers eventually add up to Kapanen finishing this season in the NHL, all he can do is shrug and shake his head, prepared for any fate that awaits him.
For one more night at least, Kapanen will suit up for the Leafs with familiar butterflies in his stomach, ready once again to do what's expected of him
"If you don't feel nervous, I think you're getting a little too comfortable," he said. "I do all the time, that's a normal thing. And I think that brings out the awareness and the excitement out of me. It's a huge honour [to be a Maple Leaf], and every time I step out there I get really excited. I'm sure there is some kind of pressure playing here, but it just makes it that much more exciting."
---
Maple Leafs projected lineup vs. Columbus:
Hyman-Matthews-Nylander
Marleau-Kadri-Marner
van Riemsdyk-Bozak-Brown
Komarov-Moore-Kapanen
Rielly-Hainsey
Gardiner-Zaitsev
Dermott-Polak
Andersen starts
McElhinney ​