Kings GM Lombardi burned by second chance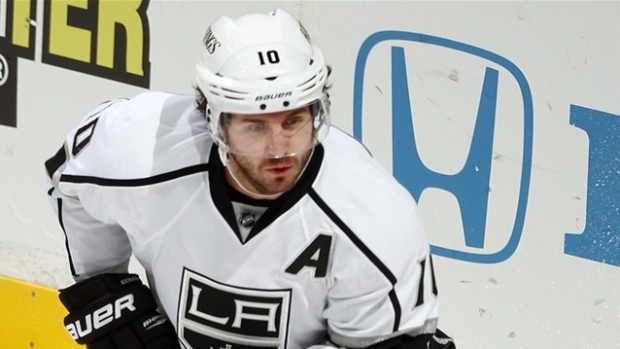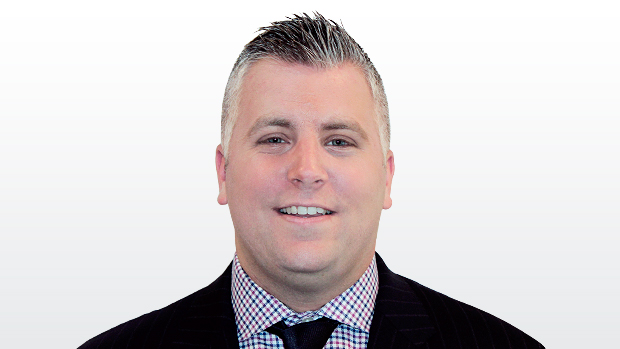 Dean Lombardi made the long trek from California to quiet Kenora, Ont., last summer to see if his eyes could confirm what his heart and gut felt.
He wanted to give Mike Richards a second chance. He asked Richards, who worked with an off-ice trainer for the first time since junior, for a serious commitment.
Lombardi had one last golden chance to initiate a compliance buyout - free and clear of cap penalty. But he decided to take Richards at his word.
"I met with him. He promised that he'd do it. And when a guy looks you in the eye and promises, to me, that goes beyond loyalty," Lombardi told the Los Angeles Times before last season. "A guy's giving you his word. That's more important than a contract or anything else."
Lombardi was burned. He felt Richards' contribution was so middling that it was worth saddling all but $925,000 of Richards' $5.75 million cap hit just to have him play in the AHL.
"It could be the worst decision I ever made," Lombardi told ESPN.com last month. "But for all the right reasons. In a cap world, you can't have any heart and soul. I struggle with that."
Richards, 30, was placed on unconditional waivers on Sunday with the intent for the Kings to buy him out - this time at a significant cap penalty. Montreal's P.A. Parenteau and Anaheim's Mark Fistric were also given the same treatment. All three will become unrestricted free agents on July 1.
The NHL's buyout window closes on Tuesday. At least one other player, newly acquired Philadelphia forward Sam Gagner, is another strong candidate for regular course buyout.
The Kings will pay Richards two-thirds of the $22 million remaining to him - or approximately $14.5 million - through 2025. For players over 26, the formula is two-thirds of the remaining salary sprinkled over double the remaining term.
Parenteau, 32, will receive $1.33 million each of the next two seasons from the Canadiens. His salary cap hit was scheduled to be $4 million next season, but Parenteau's production dropped off in addition to his injury issues. He hasn't skated in more than 56 games in each of the last two seasons.
Fistric, 29, will receive $450,000 each of the next four seasons from the Ducks. His buyout cap penalty for Anaheim will be $408,000 - significantly less than the $1.26 million it would've been the next two seasons.
Richards' 12-year, $69 million contract was signed by former Flyers general manager Paul Holmgren in 2008. He was acquired in 2011 by the Kings and helped them to the 2012 and 2014 Stanley Cups. The Flyers will not be subjected to recapture penalties, even though the Kings benefitted from significant cap relief due to the design of his long-term deal.
The most complicating factor for the Kings now is Richards' buyout toll on the salary cap. Next season, Richards will have a modest buyout penalty for the Kings of $1.2 million, allowing significant flexibility to sign Justin Williams to a new deal or Anze Kopitar to an extension. That number steadily rises through 2019-20 season, all the way up to $4.216 for two consecutive seasons.
Lombardi's hope is probably that the NHL's salary cap will have risen so much by 2020 that $4.216 million will not be incredibly difficult to manage.
For Lombardi, the bigger difficulty now is stomaching such a wrong and painful judgment call – one that the Kings will have to live with for the next decade.
MIKE RICHARDS
Age: 30
Position: Center
Team: Los Angeles
Hometown: Kenora, Ontario
Career: 710 GP, 179 G, 303 A, 482 PTS
Kings' Ransom
| Year | Salary Due | Buyout Payment | Salary Cap Hit |
| --- | --- | --- | --- |
| 2015-16 | $6M | 1,466,666 | 1,216,666 |
| 2016-17 | $5.5M | 1,466,666 | 1,716,666 |
| 2017-18 | $4.5M | 1,466,666 | 2,716,666 |
| 2018-19 | 3M | 1,466,666 | 4,216,666 |
| 2019-20 | 3M | 1,466,666 | 4,216,666 |
| 2020-21 | NA | 1,466,666 | 1,466,666 |
| 2021-22 | NA | 1,466,666 | 1,466,666 |
| 2022-23 | NA | 1,466,666 | 1,466,666 |
| 2023-24 | NA | 1,466,666 | 1,466,666 |
| 2024-25 | NA | 1,466,666 | 1,466,666 |
Source: generalfanager.com