Krueger is Europe's best weapon against Canada
Team Europe's head coach knows what makes Team Canada's machine hum after serving as a special adviser to Mike Babcock at the 2014 Sochi Olympics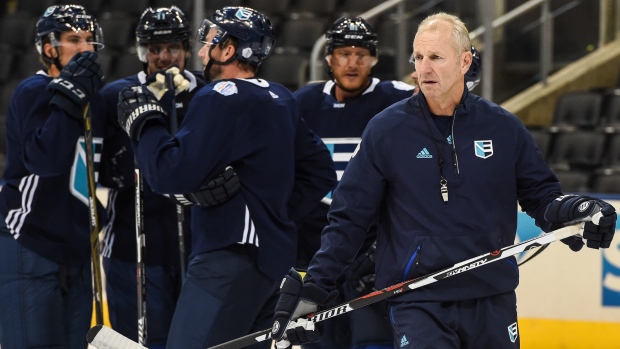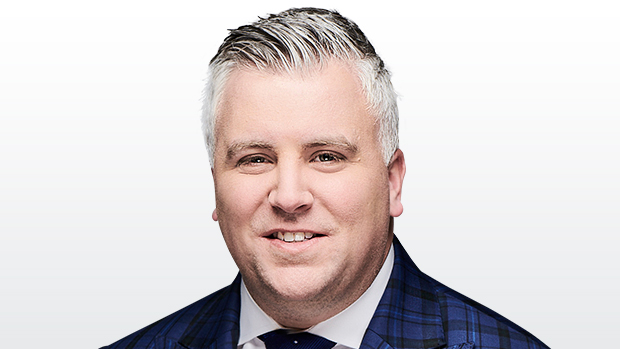 TORONTO — The day before Team Europe sent USA Hockey into a tailspin at the World Cup of Hockey, coach Ralph Krueger was rendered speechless for a brief second.
It was memorable because it doesn't happen often — not to the only coach in NHL history to quote Shakespeare in a postgame press conference.
Krueger was gushing about Team Canada, saying he could go on for days talking about "the many reasons Canada marched through Sochi."
Then Krueger paused when asked if he could envision any team toppling Canada.
"Yeah, I can't," Krueger said, honestly. "It'll take a magical day. It'll take a world-class goaltending performance. It'll take something very, very special in a group to beat Canada here on this ice."
Four games in, no team has come close. Canada has outscored their opponents by a 19-6 margin. They have trailed for exactly 1.1 per cent of the time, less than three minutes of action. They've now won 14 consecutive games in international best-on-best competitions.
Even Team Europe would say that Team Europe does not have the star power to stack up against Canada in this improbable best-of-three final, which begins Tuesday night.
But Team Europe might have the best weapon to try and level the ice: Krueger.
Krueger has done it before, stunning Team Canada in the preliminary round at the Torino Winter Olympics in 2006 as coach of Switzerland. The Swiss then took Canada to a shootout four years later at the Vancouver Olympics.
The scary thought for Canada, though, is that upset and close call came before Krueger entered Team Canada's inner sanctum. He served as a special adviser to Babcock during the 2014 Sochi Olympics and was an integral part of the brain trust.
Krueger knows what makes Team Canada's machine hum. Now he's on the other side. That isn't a media-driven storyline, Team Canada GM Doug Armstrong said Sunday.
Krueger is armed with the information to take down Canada. The only question is whether he can do it twice in three games.
"He knows," Armstrong said. "He was a big part of what happened in Sochi. He was part of every coaching meeting. He understands how Mike operates. He understood why we had success on small ice in Vancouver and he knows what we thought the difference was."
Krueger, 57, is perhaps the only coach — other than maybe Todd McLellan — who can match wits with Babcock at this World Cup of Hockey.
"Ultimately, coaching is very important," Armstrong said. "But players on the ice get the job done."
Team Europe's run under Krueger has been nothing short of Disney movie material. Their inclusion in the World Cup final round is a bit hokey, but there is a genuine feel-good component to it — even if it has shaken up the idea of a traditional "international" tournament.
The success of the team with no anthem was the idea behind their creation: to give players from pan-European countries a chance to win in a World Cup in which they'd otherwise have no chance.
Sunday's 3-2 overtime shocker marked the first ever win over Sweden for Team Europe's players from Denmark, Slovenia and Norway. The eight countries represented were a combined 1-15-1 against Sweden in previous World Cup/Canada Cup contests.
For most of these players from peripheral hockey countries, just making it to a quarter-final round was a big feat in world events. Now they are playing for a World Cup.
"They are a great story," Armstrong said. "Shame on us if we don't take them seriously for what they've done to this point."
Their style has been boring, but the results inarguable. Europe changed their approach after being shellacked by Team North America 9-1 through four periods in pre-tournament play. They now patiently wait for mistakes — like when Henrik Lundqvist failed to corral a shot off his mask in Sunday's semi-final — and pounce.
"I think their strength is that no one believes in them," Henrik Sedin said. "They can play that way. They can sit back and take chances when they get them."
The problem is that Canada has made so few mistakes in their first four games. Marian Hossa admitted Canada is "a different animal."
But Canada will need to be ready for a different animal, too. No one knows them like Krueger. His intimate familiarity with Canada's core and Babcock will be front and centre in this unusual matchup and Krueger sounds like someone who made sure to not show his hand in their meaningless preliminary round game.
"I mean, there's opportunity there for us that we're going to try and find," Krueger said. "We certainly didn't show our best game against Canada … It's important we don't get giddy. We want to give Canada and the world a really good final."
Contact Frank Seravalli on Twitter: @frank_seravalli