Laine, Jets heading to Finland next season
Finnish journalists routinely travel to Winnipeg to follow Patrik Laine. Next season, they won't have to go very far with Laine's Jets set to take on the Florida Panthers in Helsinki. TSN Senior Hockey Reporter Frank Seravalli has more.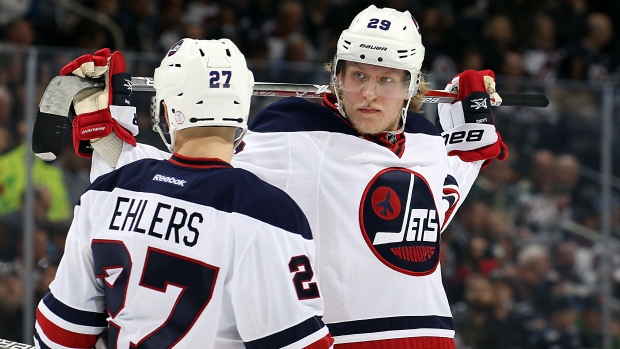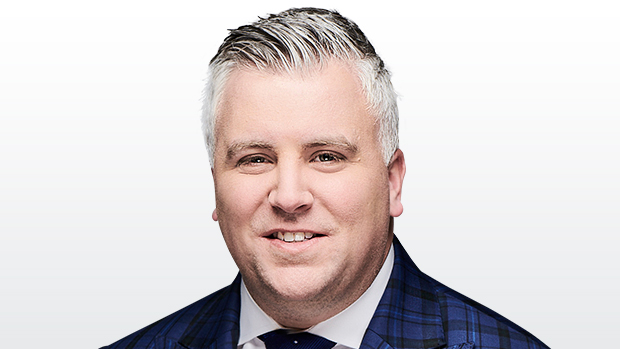 TAMPA, Fla. — Without visiting Finland, it is difficult to describe just how popular Patrik Laine is there, other than to say only the original Finnish Flash in Teemu Selanne has a bigger profile among NHL stars at home.
Finnish journalists routinely travel to Winnipeg to follow Laine.
Next season, they won't have to go very far.
Laine's Winnipeg Jets will take on Aleksander Barkov and the Florida Panthers in a pair of regular season games next season in Helsinki, Finland, commissioner Gary Bettman announced Saturday night at his annual All-Star weekend media availability.
The Edmonton Oilers and New Jersey Devils will also head overseas to kick off the season in Sweden, as reported by TSN earlier on Saturday. Leon Draisaitl and the Oilers will stop in Germany for an exhibition game against a DEL opponent, while 2017 No. 1 overall pick Nico Hischier and the Devils will visit Switzerland to face an NLA team in preseason action before heading north to Sweden.
The NHL is still ironing out details for a return to China next season, but the Boston Bruins and Calgary Flames are expected to be the participants. The Los Angeles Kings and Vancouver Canucks played preseason games in Beijing and Shanghai last season.
There is no doubt Laine will be the big draw on the NHL's latest European adventure.
Jets executive chairman Mark Chipman said Saturday it would be difficult to quantify any sort of potential benefit the Jets might see from bringing Laine to Finland. They were already one of Finland's most popular teams after Selanne's blazing start to his career there in 1992.
"He's a very popular player there right now," Chipman said.
The Jets sought counsel from the Ottawa Senators and Colorado Avalanche on the impact of an overseas game in the middle of the season. Those two teams met in Stockholm for two games in November - both buffered by at least four days off on either side of the games.
Like the Sens and Avs, the Jets and Panthers will each sacrifice one regular season home date.
"I think it'll be great," Chipman said. "Our guys talked to Colorado and Ottawa about it and, by all accounts, the experience was really good, from a number of different vantage points. Everyone seemed to have a good time. Both teams reported it was a good experience. It's pretty exciting."
---
SEATTLE APPLICATION COMING
The prospective Seattle ownership group led by billionaire David Bonderman is expected to submit a formal application for an NHL expansion franchise next week.
The Seattle group was close to finalizing the application on Friday. The lengthy paperwork process, which includes a $10 million application fee, includes market studies, arena plans and other data. Of that $10 million, $2 million is nonrefundable in the event Seattle is not award an NHL franchise.
After wiring the funds, the Seattle group will then soon be given the green light by the NHL to begin a season-ticket drive for deposits on seats.
A 32nd franchise could be awarded by the NHL as soon as the summer, but play would not begin in Seattle until a $600 million renovation of KeyArena, spearheaded by the Oak View Group, is completed in 2020.
The NHL has set the price of an expansion franchise at $650 million (USD), up 30 per cent from the $500 million paid by the Vegas Golden Knights in 2016. The Seattle group has been informed as part of this application process to expect the same expansion draft format that Vegas built their team around.
Bettman announced the opening of a formal expansion application process in December at the league's Board of Governors meetings. He said then that a prospective ownership group for Quebec City does not need to resubmit an application as their original application filed in 2015 has been officially tabled.
---
NEXT STOP: SAN JOSE
Bettman announced the 2019 NHL All-Star Game is heading to San Jose, as reported earlier on Saturday by TSN. It will be the second West Coast All-Star weekend in three years and the first stop in the Bay Area since 1997, when Owen Nolan memorably called his shot on a breakaway against Dominik Hasek.
---
Contact Frank Seravalli on Twitter: @frank_seravalli