Larin the new face of men's soccer in Canada
The Brampton, Ont., native has emerged as one of the most devastating strikers in Major League Soccer, Kristian Jack writes. Larin and Orlando City take on Toronto FC tonight at 7:30pm et/4:30pm pt live on TSN and TSN GO.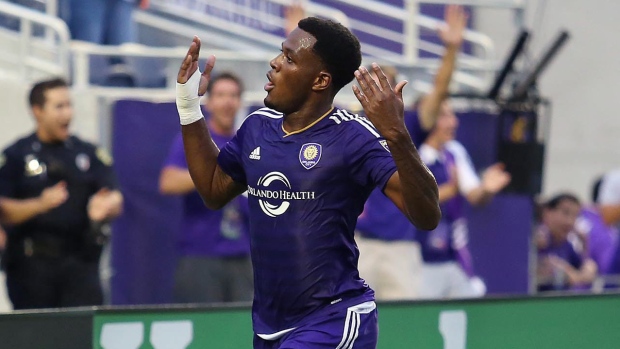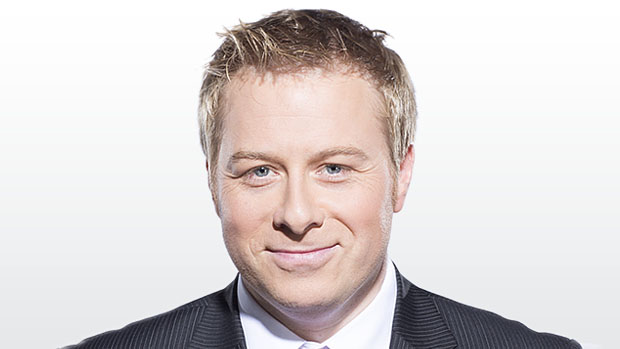 Cyle Larin touches down in Canada this week as the one of the most devastating strikers in Major League Soccer.
He arrives back in his homeland as the new face of the men's game. Long-time stalwarts Dwayne De Rosario and Julian de Guzman are gone, while 34-year-old Atiba Hutchinson continues to excel in Turkey. But as a nation strives for relevance internationally and dreams of hosting a World Cup in nine years, it needs a legitimate star around whom to build its hopes; it needs a pioneer who can push past hurdles that Canadian players have faced for far too long.
Larin and Orlando City take on Toronto FC tonight at 7:30pm et/4:30pm pt live on TSN and TSN GO.
The 22-year-old from Brampton, Ont., fits the bill and has already had commentators and fans south of the border talking about Canada as a significant soccer nation.
"It's almost sad that we don't get to see Cyle Larin on a national-team scenario because Canada hasn't done a lot lately. It would be interesting to see him on a big stage," said Univision analyst Alejandro Berry during Orlando's win against Colorado on Saturday.
His colleague, Nico Cantor, quickly reminded everyone: "Well, 2026 – be sure to be there."
Larin certainly will hope to be. By then he'll be 31, and the path between now and then is extremely exciting for him and all connected with Canadian soccer. Big stages most certainly await. Nine years is a very long time in the world of professional sports, but if Larin continues to develop he is the odds-on favourite to be the poster boy for Canada as World Cup co-hosts.
The list of teams linked with Larin seems to grow by the week. Anderlecht, Borussia Monchengladbach, Celtic, Everton and Nottingham Forest are just some of the clubs connected with a potential offer, but Jason Kreis, coach of Orlando City SC, continues to tell the media that the team hasn't received any formal offers.
Kreis, himself a scorer of 108 goals during his time as an MLS striker, could be ideal for Larin to use as a sounding board when the opportunity arises.
"In my career I've seen strikers go over there too early, and then because they go over there too early, they fail," he said. "They come back and they've wasted a couple of years of their development, because they haven't been able to play in matches. And I think he thinks the same thing, that he needs to wait for the right opportunity and for the right time."
Kreis has adapted a new style in Orlando this year, with the Lions playing with two strikers, something that has helped Larin improve into a better all-around player.
Sigma FC technical director Bobby Smyrniotis met Larin when he turned up on his doorstep as a keen 11-year-old back in 2006. He has played an enormous part in the player's growth and to this day still talks to him after most games to help continue the process.
He tells TSN: "Cyle is certainly involved more in the game this season. The past couple of years he was more isolated, and that is okay because it was more of a tactical decision, but now under Kreis he is thinking a lot more. He is working more on the defensive aspect of the game and it is becoming more of his team."
"With two strikers you're often times asking him to do more," Kreis said recently, "We are asking him to do more movement when we have the ball, and to make more runs, basically, in front of the goal, into corners, and, when he gets the ball, to combine with players around him and occasionally run the ball at defenders.
"In my opinion it's good for him that we're playing a different system, and he's adapting to it quite well. I believe he's enjoying it – he looks like he's enjoying it."
A scorer of 31 goals in his first two MLS seasons, the Canadian no longer seems to be simply a poacher. The decision to make him an integral part of Orlando's 4-4-2 style reflects that. Larin excels with his back to goal but has worked on his speed the last two winters, understanding that his movement off the ball is essential for the team to succeed. If his teammates can supply he can dominate defenders in the air. He often likes to pull off the centre-backs and matchup with a smaller fullback at the back post.
Larin has been blessed with physical attributes that made him difficult to mark. When Smyrniotis and the staff at Sigma FC nurtured him as a teenager, they stopped him scoring breakaway goals so he was forced to become a more-rounded striker.
After three years at Sigma, they believed they might have something special.
"He had a special mentality," Smyrniotis reflected. "He never looked left or right at others. He wasn't involved in any of the youth national team setups but never asked why. He was very astute, asked a lot of the right questions in a soft-spoken manner and concentrated on his own ability, working every day to get better."
The Orlando City striker has powered his side to the top of the Eastern Conference standings, scoring six goals in their first seven games, during a time when their superstar, Kaka, has been missing through injury.
The pair reunited on Saturday, when the Brazilian World Cup winner entered the field as a substitution, and combined to score the game's final goal in a 2-0 win over the Rapids. The goal was another piece of key evidence showing the progress Larin is making as a forward. His movement in the penalty box allowed the ball to find him as a reference point that his teammates could play off. He felt the presence of two defenders near him but used them to shield the ball, cherish and protect it, before getting a shot off that hit the post and rebounded to Kaka to tap home.
It's the kind of play that will please the many scouts watching him weekly. His move to Europe is inevitable – even if the time and destination remain undecided. He arrives to play Toronto FC (live on TSN Wednesday at 7:30 p.m.) with his team leading the league with 18 points. A move to a new stadium has accelerated Orlando City's drive to be a giant in MLS. Their evolution looks to have come at a perfect time for their star Canadian striker to mature with them.