Last-minute buyers were rewarded, while late sellers came up short
A number of deals went down in the days ahead of the actual NHL trade deadline this year, as GMs gauged whether to gamble and either sell or buy ahead of time. TSN Hockey Insider Pierre LeBrun has a breakdown of this year's action.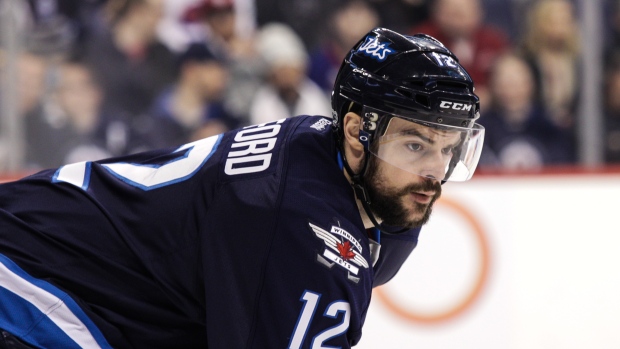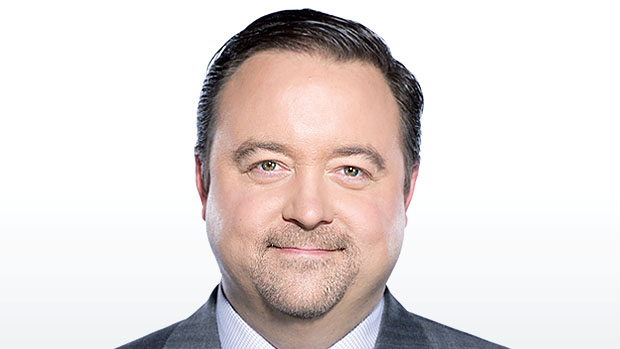 A number of deals went down in the days ahead of the actual NHL trade deadline this year, as GMs gauged whether to gamble and either sell or buy ahead of time.
The buyers were certainly compensated for waiting until Wednesday's D-Day, while the sellers, for the most part, didn't get nearly as good of a return on the final day as the prices paid out ahead of time.
The Arizona Coyotes look smart for moving pending unrestricted free agent Michael Stone last week in exchange for a third-round pick, while the Buffalo Sabres got nothing at the deadline on Wednesday for pending UFA defensemen Dmitry Kulikov and Cody Franson.
Buffalo GM Tim Murray received barely a nibble on either player.
The Winnipeg Jets got just a sixth-round pick for Drew Stafford on Wednesday, whereas just a day before the Carolina Hurricanes had landed a third-round pick for a fellow pending UFA forward, Viktor Stalberg.
Stafford, Stalberg ... is there a real difference in talent here? I might actually argue that Stafford brings a bit more to the table. But the one day made a difference in price.
I'm not here to blame any of the GMs left holding the bag on Wednesday. It's impossible to predict how it's going to play out. Just remember what happened in 2013, when things worked out fabulously for Nashville Predators GM David Poile,who held on to Martin Erat until the last moment on deadline day -- and convinced the Washington Capitals to cough up prized prospect Filip Forsberg in return.
It's funny how Coyotes GM John Chayka not only did well with the Stone deal but also landed a significant haul of high-end picks for Martin Hanzal on Sunday, but then didn't end up moving pending UFA winger Radim Vrbata on Wednesday.
The smart thing here is that Chayka didn't wait until the final day to try to move all three. He spaced out his trio of rental players so as not to be stuck in the frying pan trying to get all three done at the same time.
In the end, there was interest in Vrbata, but no team blinked on Wednesday and wanted to pay the price Chayka had set, one which he says he was comfortable sticking to because he was also fine with keeping the 35-year-old -- a player who didn't want to leave -- and perhaps re-signing him after the season. But the reality, too, is that the price was dropping on so many of the rental players available.
The Pittsburgh Penguins got respected defenseman Mark Streit on Wednesday for a fourth-round pick, just over a week after spending a second-round pick on fellow veteran blueliner Ron Hainsey.
The difference in price can be explained in those six days.
But again, are there really any longterm lessons to draw from all this? Perhaps next season it will be the complete opposite.
Other idle thoughts:
- The Montreal Canadiens added five players over three days and didn't end up having to use their most obvious commodity: the five second-round picks they own over the next two years. They tried, offering a second-round pick to the Tampa Bay Lightning for Brian Boyle. But in the end, they were able to add some useful pieces without paying a high price. Now those five second-round picks can be dangled this summer in other trades.
- Speaking of the Habs, they got heavier, bigger and a bit edgier with the additions of Andreas Martinsen, Dwight King and Steve Ott. Priority No. 1 for Montreal GM Marc Bergevin on Wednesday morning was to add more size. My guess? If the Canadiens do indeed win the Atlantic Division, it sets up a first-round clash with either the Columbus Blue Jackets or the New York Rangers, both heavy teams. Now the Canadiens feel a bit better about those potential matchups.
- I'm not surprised that the Colorado Avalanche ended up not moving Matt Duchene or Gabriel Landeskog. It always made more sense for GM Joe Sakic to wait until June for a bigger market to form. One NHL GM told ESPN.com on Tuesday night that Sakic's price never waivered for either player, a sign that Colorado was just as happy to pick up those conversations after the season. The guy I feel for in all this, though, is Duchene, as the trade speculation has really taken a toll on him. Now he's got to go through it again after the season. It certainly would have been beneficial for him to get this over with now.
- It is absolutely mind-boggling how the Lightning look like magicians when pushed into a salary-cap corner. Other teams around the league were licking their lips, thinking they could take advantage of Tampa Bay this summer because of its perceived cap issues. But just like that, Valtteri Filppula's $5 million cap hit next season was off the books, at a cost of only a seventh-round pick, by the time the dust settled on a pair of trades on Wednesday. Not only is Filppula no longer clogging up a spot on Tampa's protected list for the June expansion draft with his no-movement clause, but the deal has freed up money for the Lightning as the they attempt to re-sign Jonathan Drouin, Tyler Johnson and Ondrej Palat. Now, having said that, I still think Tampa will trade one of its top-six forwards this summer in exchange for a top-four defenseman, if at all possible. But at least now there's less salary cap duress surrounding them. Oh, and wouldn't it be funny if the Bolts still made the playoffs this season? Don't bet against it.