Leafs and Bruins set for critical clash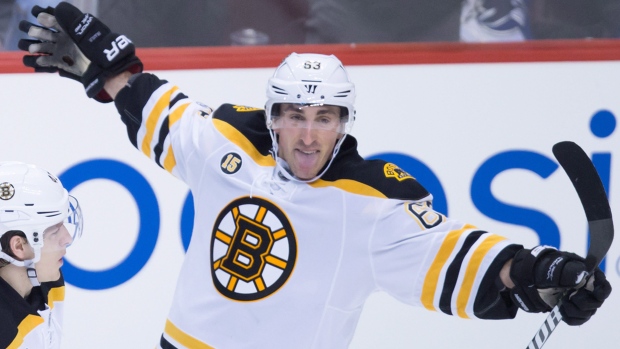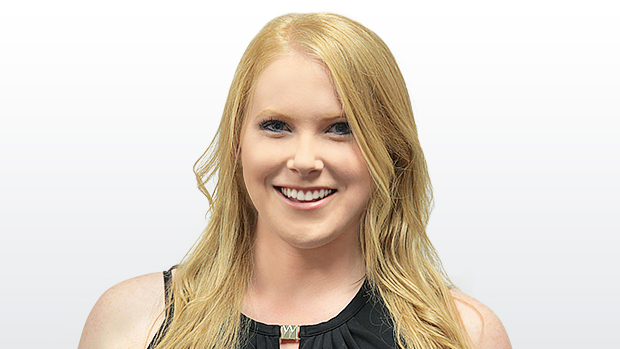 The last time the Toronto Maple Leafs swept a season series against the Boston Bruins, the teams only played each other twice a year and Auston Matthews and Mitch Marner had yet to be born. This edition of the Leafs will attempt to match the accomplishment of the 1996-97 team when they face the Bruins for the fourth time this season on Monday night.
Potential sweep aside, there's also the small matter of critical points on the line that could define playoff positioning for both sides come April. Toronto is three points back of Boston for third place in the Atlantic Division, holding a game in hand, but the New York Islanders and Tampa Bay Lightning are each within two points of the Maple Leafs for the Eastern Conference's second wild-card spot.
"I think playing against each other brings out the best in both teams," Mitch Marner said of the Bruins. "It's a hard battle of a game more than a rush game, so I think that's the fun of it. These are teams that guys will be playing against a lot for the majority of their career, and as the rivalry gets bigger and better, you're hungrier to win."
Marner has three points against Boston this season, including his first NHL goal. Matthews also has three points, while William Nylander has four. While Toronto handily won the first two tilts 4-1, the third game in Boston was a rousing back-and-forth affair that ended in a 6-5 Leafs' win. Nylander helped secure that victory with his first career hat trick, another milestone for Toronto's young stars that have already made an impression on Boston's seasoned vets.
"These young guys have found a way to [be consistent] very early in their careers," said Brad Marchand, who also has three points in those three games. "It's very impressive the way they've been able to jump in and play the way they have."
However favourably the ice has tilted for the Leafs this year, coach Mike Babcock was cautious when discussing the probability of a sweep. This isn't the same Boston team Toronto has beaten three times. The Maple Leafs were the last club to play them under former head coach Claude Julien, who was fired Feb. 7, and replaced by assistant coach Bruce Cassidy. The Bruins are 12-4 since.
"Sometimes it's the schedule; sometimes it's just the way it goes," Babcock said of Toronto's success. "Boston is playing good, so here's another opportunity for us. It's an important game. It's only important because we've put ourselves in a situation for it to be important. We earned that right, and now we have to keep digging in."
Frederik Andersen has backstopped the Maple Leafs to all three wins over Boston this season, and is 7-0 against them in his career. But memories of the 6-5 win that almost slipped away remain – Toronto held a 4-1 lead in the second period that had evaporated by the third.
"We had a lot of excitement in the first game, played really good in the second one, and then the third one was just wild," Andersen said. "We ended up on the winning side, but we have a better chance if we play like in the first two. Tonight is…probably going to determine if we have a chance of catching them [in the standings] and we have to take care of business."
The urgency is equally palpable for the Bruins, who have been sitting on their poor performance in a 7-4 loss to the Edmonton Oilers since Thursday.
"There have been some tight games [against Toronto], but they're a good team, they play hard, they play to the end," said Patrice Bergeron. "We have to make sure we're ready to [battle]. We know we haven't played our best against them. It's got to happen tonight."
Morning skate notes
- James van Riemsdyk and Tyler Bozak were both absent from the Maple Leafs morning skate, but Babcock said he expected the veterans to play against Boston. This was the third straight practice or skate van Riemsdyk has missed; Babcock said Sunday's practice absence was for "maintenance." Josh Leivo, Ben Smith, Eric Fehr, Martin Marincin and Alexey Marchenko project to be the team's scratches.
- Connor Carrick will be returning to the Maple Leafs' blueline on Monday for the first time since going down with an upper-body injury on Feb. 21. He's projected to play on the top pairing with Morgan Rielly. He's been practising with the team for more than a week, but said the nearly month-long absence from game action felt a lot longer than it was, and that the rehab process had taken its own toll. "I remember I hadn't skated in a week, and when I finally did I was staring at my skates like 'This is hard work,'" he said. "The everyday stuff is easy, but [when you come back] you know you are not going to feel good. …You've got this challenge every day and it wakes you up, it forces you to bring it every day."
- On pace for the best season of his career, Marchand is only one point back of the NHL's co-scoring leaders Sidney Crosby and Connor McDavid. While Babcock joked it was him putting Marchand on Team Canada's top line at September's World Cup of Hockey that's helping him have a good season, Marchand credited his linemates, including Bergeron, with elevating his game. When asked about Bergeron, Babcock said if he could gift his own centreman with any part of Bergeron's game, it would be his head. "He's smarter than anybody and he's got an elite drive train," said Babcock. "…He's not an elite skater, but his brain is that fast and he's that smart and he knows how to play."​