Leafs back in playoff spot after win in Raleigh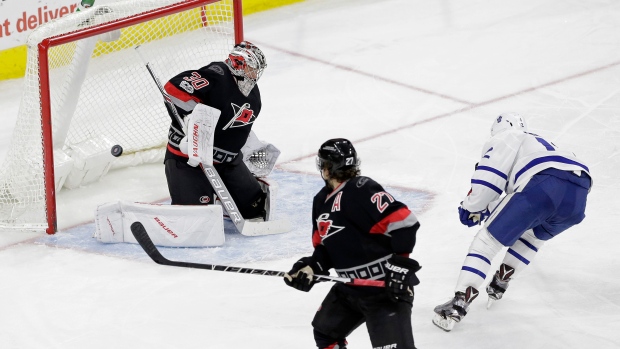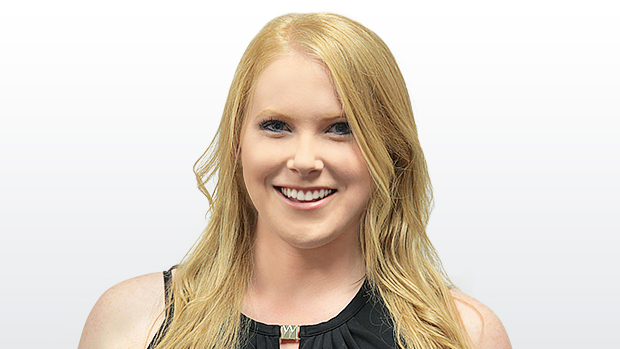 Raleigh, North Carolina – The Maple Leafs desperately needed a win Sunday night, and they got a resounding one, blanking the Carolina Hurricanes 4-0. It was just their fourth win since the all-star break in late January but was enough to move them back into an Eastern Conference playoff spot. The Maple Leafs are now 27-20-11 on the season.
Takeaways
Bounce back (to back): Toronto had no time to stew over Saturday's 6-3 loss to Ottawa – they were just halfway through their 13th back-to-back of the season. With only four prior wins in the second game on consecutive nights, the Maple Leafs needed some quick confidence. By the second period they found it in Tyler Bozak's line. With Mitch Marner missing this weekend's games, Connor Brown has been filling in with the veterans. On Saturday they were one of Toronto's weakest lines, but a perfect pass from James van Riemsdyk set up Brown's opening score and from there the Maple Leafs' offence was clicking - including more much-needed contributions from the old guard. Brown added another goal in the third, assisted again by van Riemsdyk and Jake Gardiner, and Gardiner previously scored off a point-blast from Kadri and Komarov. Three of Toronto's four goals came off the rush, and although they were up against the worst team in the Eastern Conference, it was a well-balanced performance up front.
Stepping up: Without Marner in the lineup, Auston Matthews has come up big for the Maple Leafs. He followed a two-point night on Saturday with one of his best goals of the season – taking a stretch pass from Gardiner, Matthews was hauled down while charging towards the net but managed to get the puck through Cam Ward's five-hole from his backhand as he fell. The rookie saves his most exuberant celebrations for those special goals, and he didn't hold back after that one. Matthews is now alone at the top of Toronto's scoring leaderboard with 49 points and ties Patrik Laine for the rookie goal scoring lead (28).
Holy, McElhinney: Sitting on a 5-2 loss to his former team – the Columbus Blue Jackets – for several days had no ill effect on Curtis McElhinney as he bounced back with a superb performance for the fifth shutout of his career. Under siege early, McElhinney was steady, and allowed Toronto the time they needed to find their game. After a goalless first period, McElhinney finally got some support with a pair of goals – and a little help from the irons - in the second, but he was incredible on his own from start to finish. Carolina did a good job of getting bodies to the net and looking for secondary scoring changes but McElhinney's rebound control was solid. He faced 31 shots in the first two periods alone, stopping 37 by the end. Of the Maple Leafs five wins on the second night of a back-to-back, three have come since January 11 with McElhinney in the crease. It was his first shutout since Jan. 2, 2014.
Trouble spot: The great play of McElhinney masked a few issues for Toronto, including major struggles in the faceoff dot. Carolina dominated the Maple Leafs on draws, winning 61 per cent and putting themselves in good position to challenge the netminder early and often. Coming off a poor performance on Saturday, faceoff specialist Ben Smith didn't fare much better against the Hurricanes, winning just two of nine draws.
Next game: The Maple Leafs head home to welcome Laine and the Winnipeg Jets into the Air Canada Centre on Tuesday.