Leafs finding success with Matthews out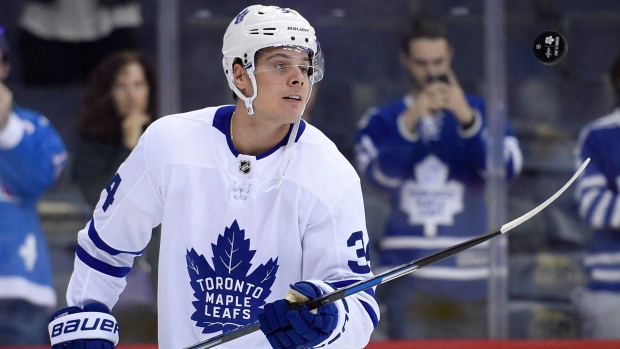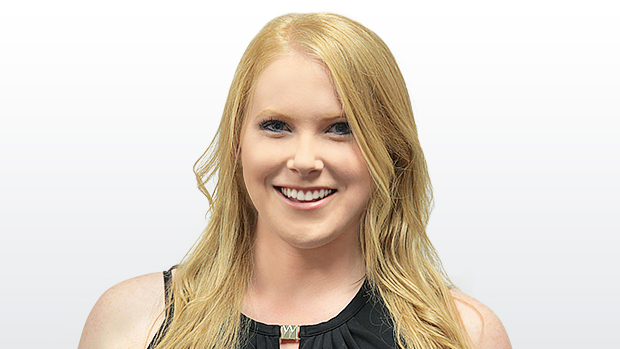 TORONTO – When the Maple Leafs last had Auston Matthews in the lineup, the team had just halted a 2-6-0 spiral with their first shootout win of the season over the Vegas Golden Knights.
Losing Matthews the next day to an upper-body injury could have signalled another slump from the Leafs. Instead, they're a perfect 3-0 without him.
Matthews was so dominant to start the season that the reigning Calder Trophy winner still leads the Leafs in points (19) despite the trio of missed games. Even if the Leafs' have found success since he went down, there's no question Matthews' teammates are eager to see him return.
"He's obviously an amazing player, let's not forget that," said Frederik Andersen. "It's tough to talk about anyone who can add what he can add. But we want to be a team that can play with anyone in the lineup. We want to be able to play the same way. It's a good feeling to get some wins for him even if he's not playing."
Matthews hasn't skated with his team in a week; all of his on-ice work has been done individually with a trainer. Listed as day-to-day, coach Mike Babcock anticipates Matthews will practice with the team on Wednesday ahead of Thursday's game against the New Jersey Devils.
The key for Toronto without Matthews available has boiled down to three major factors: playing better defensively, good goaltending and, most crucially, other Leafs have had some of their best hockey this season coaxed out in the absence of the team's best player.
"The game plan doesn't change [without Auston]. We all just try to impact the game a little bit, be more noticeable and involved," said Nazem Kadri, who has one goal and two assists in his last three games. "When important players go down, it's time for other guys to step up.
Subconsciously we understand that, it's in the back of our minds. We don't try to play too differently, but we try to elevate a little bit."
When the Leafs returned home from their four-game Western Conference trip, they had gone 1-5-0 in their previous six contests while being outscored 25-17. Over the 3-0-0 run without Matthews, the Leafs have outscored opponents 11-5. Granted, the teams they played have been struggling through their own major injuries – the Minnesota Wild were without Zach Parise and Charlie Coyle in Toronto's 4-2 win and the Boston Bruins were missing David Krejci, David Backes and Ryan Spooner during back-to-back losses to the Leafs.
But Toronto took advantage of the opportunities in front of them to start shoring up defensively, a long-stated goal that's taken too long to materialize. As a group they've curbed their tendency to make high-risk passes in their own zone by communicating better and in staying above the puck more often, they're mitigating the effect of mistakes better, especially in the neutral zone.
"It's nice to win any way, but when you're tighter defensively and doing things right it makes it more fun," said Andersen. "You get that good feeling instead of winning but knowing there's some other issues. Overall we've been picking our game up a bit, being more patient in our zone. We're getting a good forecheck and being heavier in their zone."
The Leafs' goaltenders have been especially critical without Matthews. Over his last two starts, Andersen has given up four goals and owns a .944 save percentage. Curtis McElhinney was terrific in Saturday's tilt against Boston, giving up one goal on 39 shots for a .974 save percentage.
Andersen cited the Leafs getting to the opponent's net as a vital component of this current win streak. James van Riemsdyk is Toronto's most dangerous net-front presence and he's been their best forward this last week. Van Riemsdyk had three goals and one assist over those three games, tallying each score from tips and deflections in front of the goalie. Mitch Marner's offensive explosion (one goal and three assists in two games) and Patrick Marleau's three-game goal streak have also provided a boost.
Whether with scoring or overcoming multiple deficits in a game like on Friday, maintaining a grind-it-out mentality is what Babcock hopes the Leafs' will do. He remembers well Toronto's plateau at 7-2-0 to start the season, and how the wheels fell off over a subsequent (and excruciatingly long) two weeks of mediocre play.
"The last time we got feeling good we stopped working. We have to make sure we keep working this time," he said. "Any time you're playing better, you're feeling better about yourself, you're more likely to play good. I think that's obviously a real positive for our group. We need to continue to get better and play with more detail."