Leafs focus on shoring up defensive effort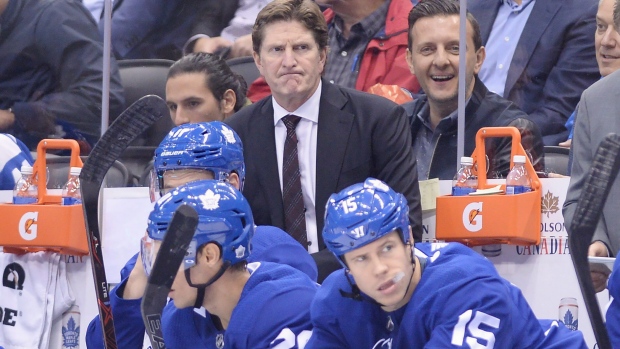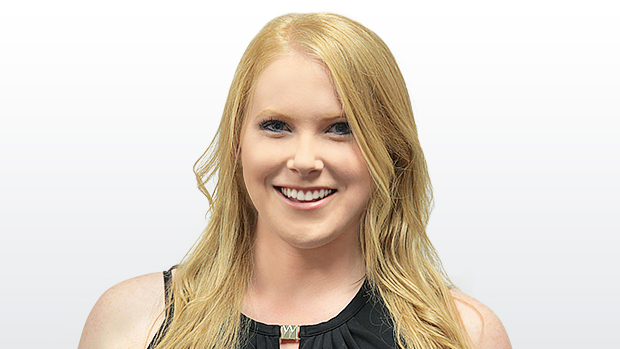 TORONTO – It's not that the Maple Leafs lost their first game of the season. It's how they lost it.
Coasting in on their elite offensive abilities against the New Jersey Devils on Wednesday, the Leafs were outchanced and outmatched in all three zones, much to the chagrin of head coach Mike Babcock.
Toronto's depth of talent and scoring has never been greater under Babcock, but if that's all they have to hang their hat on, the Leafs won't get to where they feel capable of going.
"If it's still bugging you two days later, something is wrong," said Babcock. "We didn't work. We didn't skate, we had no battle level. Four games into your season, that can't happen. The other [side] is, 'Hey Babs, lighten up, we're 3-1.' No...The league is too hard to take nights off. We did."
Babcock knew something was amiss with his group long before Wednesday's game ("We were no good in the morning skate, I could have zipped them") but the issues at hand festered until well past puck drop.
Riding a wave of confidence born from being the second-highest scoring team in the league at the time, Toronto got a wake-up call about what can happen when another club's speed and skill rivals their own.
"There are a lot of reminders about that," said Patrick Marleau. "Playing without the puck and playing well defensively, using your skills on both sides of the puck, that's a good thing to be reminded about doing every now and then, but not too frequently. We have to use those mistakes as teaching moments and move on."
The Leafs have already given up 16 goals, third-most in the league, while also posting the highest goals-for per game at 5.5. Being 28th in the NHL in goals-against is a frustrating statistic for Babcock because it's a step back for the Leafs in an area they'd made strides.
Toronto allowed 3.6 goals per game over the first month of last season, putting them bottom four of the league, but as the year wore on the Leafs did a better job limiting chances and climbed as high as 17th before finishing the season at 21st.
Allowing 31 shots on goal per game, which is hovering around where they were a year ago, has contributed to Frederik Andersen's inconsistent start to this campaign as well (.871 save percentage, 3.97 goals-against average).
"[Andersen]'s got to get a little better, just like the team, but we've got to get better structurally in front of him," said Babcock. "If you add it all together, we haven't been good enough. We worked real hard last year [on goals against] and now we're right back to what we were like at the start, so to me we have to fix that. I think everybody is very clear on that in our room."
"We're still learning that defence is the way," added Andersen. "We've got to have a foundation. All the skill in the world is obviously great, but you always build from the defence out."
Toronto has found itself in trouble this season when their opponent establishes a rush game that doesn't suit the Leafs; they feed off the cycle game, not from trading chances. With their first test against a division rival coming up on Saturday against Montreal, a team that's limped out to a 1-3 start, the Leafs are motivated to re-establish confidence in their game.
"We've definitely bought in to what we're trying to sell here, [but] sometimes we do maybe stray away from it a little," said Nazem Kadri. "We can be tightening up through the neutral zone, not having guys be able to skate right through us, trying to get a piece of them and giving our defencemen time to make some plays. We've got to dial it up in the neutral zone and find a way to jam it up."
Snapping the streak
It's been nearly four years (14 straight games) since the Montreal Canadiens lost to the Maple Leafs.
Jan. 18, 2014 marks the last time the Leafs got the better of their historic rivals, a 5-3 decision in Toronto. Five current Leafs players were on that team (Tyler Bozak, Kadri, James van Riemsdyk, Morgan Rielly and Jake Gardiner) but no matter how the roster has evolved, Toronto has yet to find a winning formula against the Habs.
"Would we like to beat them? Yeah. When you tell me [we've lost 14 straight], are we due? We're absolutely due," said Babcock. "But I think tomorrow's (Saturday's) game is more important than anything that happens before. I don't even know how many of those I was involved in, and I've obviously lost a whole bunch to Montreal since I've gotten here."
The Leafs have gone 0-3-1 against Montreal in each of the first two seasons under Babcock, with their nearest chance to winning coming in a 3-2 shootout loss in January 2016.
"[The streak] means absolutely nothing. It's in the past, we're looking forward," said Kadri. "We're a better team than we've ever been so we're not worried about that. We understand that maybe it's been a tough building to get wins in. Carey Price can definitely steal them a game or two, so [even though] they might not be playing their best we know what they're capable of."