Leafs forwards will have to 'dig in' with Matthews out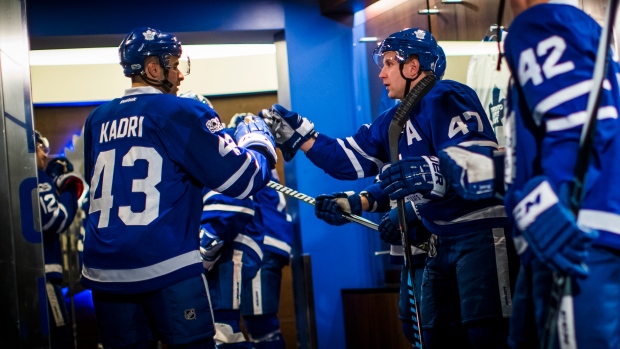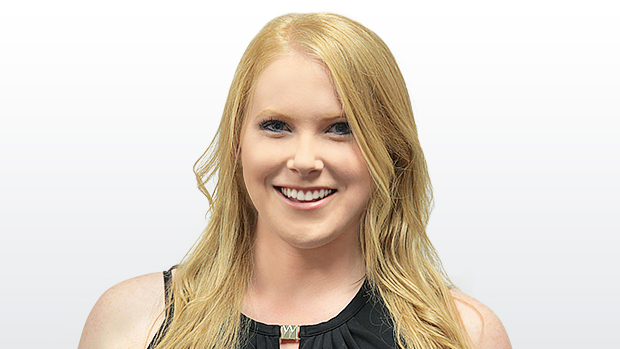 TORONTO – The offensive depth of the Maple Leafs, highly touted since training camp, is about to face a serious test.
Top-line centre Auston Matthews is day-to-day with an upper-body injury and will miss the first game of his NHL career on Wednesday night against the Minnesota Wild. The 20-year-old's absence creates a void in the Leafs' offence. Not only is he their top scorer with 19 points on the season, he's their best two-way forward.
"I just think it's time for us to dig in," said head coach Mike Babcock. "I don't think you can race to 10 [goals] without [Matthews], so we have to play right without the puck. We've been talking and working on this for a long time. The results don't always show it, but that's what we've been trying to talk about…so here's a real good opportunity for us as a team."
Babcock has tapped Patrick Marleau to remain at centre instead of sliding William Nylander to the middle or putting AHL call-up Frederik Gauthier in the lineup. Ideally, that's how the Leafs will cope best at both ends of the ice without Matthews.
"He's a guy we can play against anybody," said Babcock. "He's playing against the best D and the best forwards on the road and he's playing the best D and the second best forwards at home. That speaks to it right there. When you play well defensively you have the puck all the time and he's real good at it and understands it."
On paper, the Leafs' forward group looked as menacing as it's ever been in Babcock's three-season tenure. The explosion of scoring over the team's first seven games, when they paced the league with 34 goals, further supported that. Toronto's offence has since slowed, registering 26 goals in their last nine games.
The Leafs have enjoyed excellent health over their first 16 games, losing just four man-games to injuries. How formidable Toronto's depth is in the face of its first big challenge will be front and centre against the Wild, who have won seven consecutive games against the Leafs, dating back to Nov. 2013.
"That's one thing we've been talking about all year is the depth of the forwards and guys being able to fill spots and being versatile to play up and down the lineup," said Nazem Kadri. "So I think that's one thing that does favour us in this case. No matter who's in or out, we've got guys who can fill the void and certain guys are just going to have to step up."
One such player will be Marleau, who projects to take over into the top-line centre roll vacated by Matthews. The Leafs didn't sign the veteran to be a centre, but during their recent 2-6-0 stretch, Babcock called on Marleau's previous experience in the middle to be a stabilizing force.
The results for Marleau since he's been shifting in and out of centre these last six games haven't been stellar – he's a minus-5 with one goal and two assists. Seeing tougher matchups and more attention with Matthews out will require a strong effort from his line.
Babcock said he'll pay close attention to adjusting centres accordingly for offensive and defensive-zone faceoffs to give the Leafs their best chance. But regardless of how players are deployed, the option of putting a responsible veteran at centre, and moving a talented winger like Josh Leivo in to play on the wing, is valuable for the Leafs as they try to build off Monday's shootout win over the Vegas Golden Knights.
"Our depth is a proud point for this team, so we'll be okay," said Morgan Rielly. "When you go through a period where you don't win too much, you get a little bit nervous, a little bit tighter around the dressing room, but you come back and have a good win at home, have a good practice day, you come in and you're feeling good."
Maple Leafs projected lineup
van Riemsdyk-Marleau-Hyman
Brown-Bozak-Marner
Komarov-Kadri-Nylander
Martin-Moore-Leivo

Rielly-Hainsey
Gardiner-Zaitsev
Borgman-Carrick

Andersen (starts)
McElhinney