Leafs give Plekanec a promotion for pivotal Game 3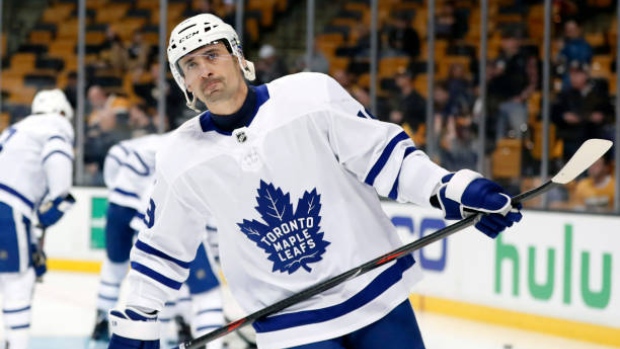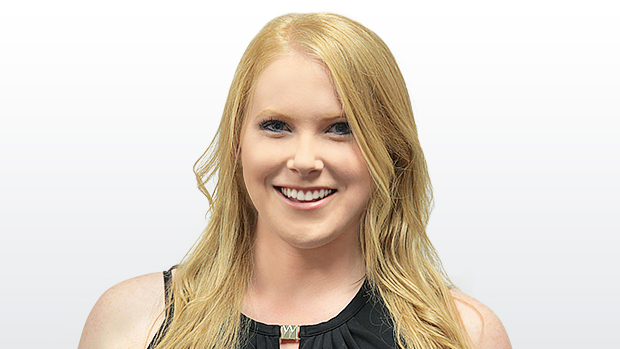 TORONTO – Tomas Plekanec hasn't been a significant contributor for the Maple Leafs since they acquired him from the Montreal Canadiens via trade in late February. But that could change in a big way on Monday.
With Toronto trailing the Boston Bruins 2-0 in their first-round Stanley Cup playoff series, Plekanec has been promoted to the Leafs' checking line for a pivotal Game 3 on home ice. Flanked by Patrick Marleau and Mitch Marner, he projects to matchup against the Bruins' top line of Patrice Bergeron, Brad Marchand and David Pastrnak.
Plekanec's new position is one of enormous consequence for the Leafs, and it presents him with a chance to make a difference for a Toronto team that has had absolutely no answer for Bergeron's group in this series.
"Every player would tell you the responsibility of the [bigger] role is good," said Plekanec after the Leafs' morning skate on Monday. "Same with me. I had a bigger role in Montreal and hopefully I can bring that out tonight and be good for the team. It's one game right now, that's all you can focus on. We'll get a good start and go from there."
It has been a rude awakening for Plekanec to enter the Leafs' fold in a drastically diminished capacity from what he was used to for 15 seasons with the Canadiens. When Toronto swapped a second-round pick and a pair of prospects for Plekanec and minor-league forward Kyle Baun on Feb. 25, the team expected to get a solid fourth-line centre with the potential that he could move up and succeed anywhere in the lineup if the need were to arise.
But his role on the Leafs' fourth line hasn't suited Plekanec thus far. The 35-year-old is averaging just 11:02 time on ice per game, with grizzled veteran Leo Komarov and speedy rookie Kasperi Kapanen as his most frequent wingers.
Tasked principally with winning defensive-zone faceoffs (Plekanec is an impressive 57.9 per cent in the dot), Plekanec's Leafs' tenure is a departure from his days matching up with top lines for the Canadiens, where from 2005-2017 he averaged 18:17 of ice time per game.
His past has caught up with Plekanec in the best way now, though. With suspended centre Nazem Kadri unavailable, Plekanec will step into the spotlight as that invaluable checking centre once again.
"That's why we made the decision to do what we're doing is his experience," said Mike Babcock. "We talked about this a number of times, to be prepared for it. I know he's done the work to do well, so we expect him to be good. If you're in his situation and you're not as important on your next team [as you were in Montreal], it's harder to be as impressive, but he'll get his opportunity here tonight."
Whether in the regular season or the playoffs, Plekanec's time with the Canadiens was dotted by momentous matchups against Bergeron and the Bruins. This season, Plekanec's numbers against Bergeron's line have been solid – in 19:23 time on ice against them with Montreal, Plekanec gave up one goal against, while earning 53 per cent possession.
At this point, the Leafs are desperate for any kind of positive momentum. The Bergeron trio has combined for 20 points in the series' first 120 minutes, including scoring a goal against Plekanec's line when they went out to win a defensive-zone draw and failed to follow through. But Plekanec isn't letting that blip rattle his confidence before the biggest game of his Leafs' career.
"I've done this before. [Bergeron]'s a great player, you have to be on top of your game to have a chance to play well against him and against that line," Plekanec said. "It's never about one guy on the line. It's about our whole unit. Play strong defensively, be above those guys, play as five and play real well together."
"He's been around a long time, been a shutdown guy in Montreal for a long time in his career," added Marner. "He's very good in that [faceoff] circle as well. He brings a lot of aspects to the game that are going to help us out a lot, so I'm excited to play with him."
How much of an advantage Babcock's personnel adjustment is remains to be seen, but one thing the Leafs can lean on going into Game 3 is their stellar regular-season home record. Toronto was 29-10-2 at Air Canada Centre going into playoffs, tied for the second-most home wins in the NHL. Since Jan. 22, the Leafs have dropped only two contests in Toronto, and their 29 victories set a new single-season record for the franchise.
The Bruins were an equally good home team this season, and proved it by outscoring the Leafs 12-4 over Games 1 and 2 in Boston. Now it's the Leafs' turn to respond.
"We just know we have to be better, that's the important thing," said Marner. "We know what we have to do to be successful, but we haven't done that the first two games. We've been good at home lately so we have to get a hot streak going now and come out ready."
---
Maple Leafs projected lineup vs. Boston:
Hyman-Matthews-Nylander
Marleau-Plekanec-Marner
van Riemsdyk-Bozak-Brown
Johnsson-Moore-Kapanen
Rielly-Hainsey
Gardiner-Zaitsev
Dermott-Polak
Andersen starts
McElhinney