Leafs out to make Nylander 'a star'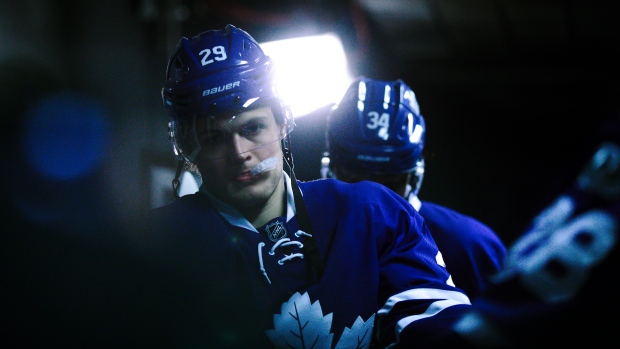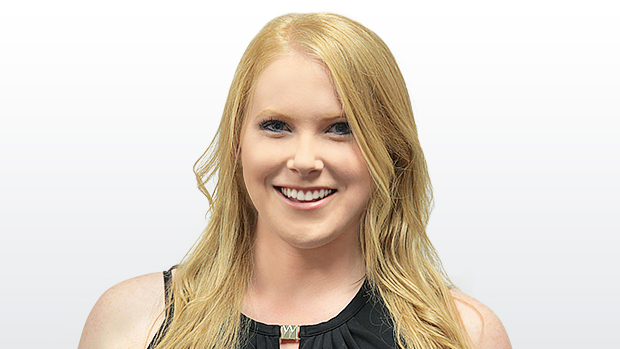 TSN Toronto reporter Kristen Shilton checks in daily with news and notes from Maple Leafs practices and game-day skates. The Maple Leafs held a noon practice at MasterCard Centre
--
For the first time since he was injured on Dec. 9, Auston Matthews returned to the ice in front of reporters as he continues working his way back from an upper-body injury.
Matthews spent about 25 minutes on the ice, working mostly by himself with a trainer. The 20-year-old went through a series of stick-handling and shooting drills with an empty net, and then joined a few of his teammates to shoot on Frederik Andersen and Curtis McElhinney.
By the time Mike Babcock called practice to order, Matthews had already retreated to the dressing room.
"He's been getting better the whole time, and feels better," said Babcock. "When he plays, I don't know 100 per cent. I thought he should be at practice today, but that's why they don't let me make any decisions for the medical department. We're going about it that when he's ready, he's going to play."
Matthews has missed the Leafs last four games, and sat out eight games total on the season. Toronto didn't miss a beat without him the first time he was injured in November, but they're on a three-game losing streak now that coincides with his second extended absence.
While no one player has stepped up to fill Matthews' shoes, Babcock said he's not exactly surprised by that.
"How many players in the league are like Auston?" Babcock asked. "I think some of our [other] young players are going to be high-end players, but are in the process of working that out."
---
In an unexpected roster move on Sunday, the Leafs placed Nikita Zaitsev on Injured Reserve and recalled Martin Marincin from the AHL's Toronto Marlies.
Zaitsev's injury appears to be tied to Friday's game against the Detroit Red Wings, and most likely to a singular play that occurred in the second period. While in the defensive zone, Zaitsev blocked a Niklas Kronwall shot with his foot. He didn't take another shift after that for nearly seven minutes, but stayed in the game until the end.
Babcock said he'd have an update on Zaitsev's condition and how long he'll be out for in about two weeks. Regardless, it will be a challenge for the Leafs to solider on without him. Zaitsev leads Toronto in ice time per game (22:50) and plays the second-most shorthanded minutes (3:37/game).
The injury does open the door for Connor Carrick to return to the lineup. He's been a healthy scratch since Nov. 25, and hopes to lessen the burden of Zaitsev's absence as much as possible.
"The way I look at it is it creates an opportunity for Carrick," Babcock said of getting by without Zaitsev. "You wait for your opportunity and then when you get your opportunity you have to make good on your opportunity and then you stay in the lineup. That's always the challenge. When you're on an NHL roster and you want to play every single day, on the day when you get in, do you do enough to stay in? Ball is in his court; we get to watch him."
Where Carrick won't be able to assist the Leafs is on the penalty kill. But the same general principle applies – whichever player wants the extra minutes most is going to get them.
"Obviously [Roman] Polak is going to be more [minutes] in that area," said Babcock. "And then one of those guys [assistant coach D.J. Smith] feels is comfortable at the start of the game and is playing good, they're going to get a chance. And then if the guy does good, what does he get to do? Go again. And then even when [Zaitsev] gets back, he gets to keep doing it."
Babcock was unsure whether or not Marincin would actually get the chance to play while he's back with the Leafs, saying it depends on what injuries surface and how well Carrick plays. With the Marlies, Marincin has posted two goals and seven assists in 18 games. Meanwhile, Carrick has one goal and three assists with a plus-six rating over 17 games with the Leafs this season. He played his last game against the Carolina Hurricanes on Nov. 24 and was replaced in the lineup the following night by Roman Polak. Babcock hasn't taken Polak out since.
—-
The players Babcock alluded to as still trying to grow into their potential most assuredly includes William Nylander. With just five goals and 16 assists in 34 games, Nylander is three goals shy of where he was at the same point as a rookie. He had also taken 90 shots on goal at this time last season, compared to 78 this year.
With only one goal and six assists in his last 14 games, Nylander is determined to stay positive about his game and the prospect of a turnaround being possible at any time.
"You look at whether you're creating chances or not, that's a big factor," he said. "If you're not creating chances, you'd be worried and frustrated and I mean, that's what it all comes down to. Eventually those chances will go in. I would be frustrated if I wasn't creating chances or anything so that's what you think about and evaluate your game on."
After reiterating he still has confidence in himself and where he's at, Nylander was asked point-blank if his believes his coach still has faith in him – to which Nylander responded "yeah."
"We believe in doing it right so we don't get tricked just because you're skilled," said Babcock. "We want you to become a high-end skill player with unbelievable work ethic. That's how you get a star. Otherwise you're a guy that goes from team to team to team. If you want to be a star, dig in and put the team first and you've got to learn how to play without the puck."
That's become even more important for Nylander since he's starting making appearances at centre. Following his debut at the position this season last Sunday, Nylander skated between Zach Hyman and Connor Brown at practice ahead of Tuesday's home game, where he projects to start in the middle again.
"You just try to be in the right position," he said of the adjustments. "If you're in the right position you can go out and be more aggressive. So first you try and get in the right position and then be aggressive in the d-zone. If you're aggressive in the wrong position it's going to end up bad."
Before Matthews went down with injury, Babcock had been playing Nylander primarily on the fourth line to try and encourage a more well-rounded, 200-foot game out of him. The shuffling has drawn plenty of ire from fans and questions from the media, but Babcock stands firm that the Leafs are doing what is in Nylander's best interest.
"Our job here, and that's Lou [Lamoriello]'s and mine and our whole crew here, we have to make him a star," said Babcock. "That's our job. So whether you think we're handling it right or not, we obviously think we are."
And Nylander can only hope the lessons pay off – literally – down the road. With just months to go before he's due to negotiate a new contract extension, Nylander's not dwelling on what a season with more valleys than peaks so far could be costing him in a new deal.
"It'll pop up [in my head] sometimes but it's something you don't really waste energy on thinking about," he said. "If you think about it like that, you're going to have headaches."
--
Seventeen days and seven games into December, the Leafs are tied with the Arizona Coyotes for fewest goals scored (10) this month. That's a far cry from where they were only a few weeks ago, sitting pretty at the top of the NHL in offence.
On their most recent three-game road trip, the Leafs amassed just three goals-for, while giving up nine. Whatever the root cause of their scoring funk, Toronto can't afford to have it go on for much longer.
"It's just puck not going in the net," surmised Nazem Kadri. "Essentially I think we had a lot of good looks, a lot of good opportunities, especially in Minnesota, we just didn't get the puck luck we wanted to be. But we just have to continue to get offensive zone play. Getting through the neutral zone has been a bit of a problem, teams are jamming us up. That's resulting in less offence."
Babcock has previously listed off several reasons he thought his team hadn't been able to establish zone time, but on Sunday gave a bigger picture answer that included the unfortunate schedule quirk that had the Leafs playing five games in seven nights.
"The reality is, if you want to spend time in the offensive zone, you've got to hold on to the puck, go to protect it, got to shoot it, you've got it get it back, you've got to shoot the puck and get it back," he said. "The better you're playing and the more in synch you are, the more time you spend playing in the offensive zone. Before the year started, it was pretty obvious where the tough stretches are. Any way you look at it…Detroit was off yesterday, we were off yesterday. Detroit is off today, we're off today. Why did we play [on Friday]? … I don't talk about that stuff ever. When you guys say [something about it] I say, 'no, we have a game today and we have to win it.' That to me is how you approach the NHL schedule."
In the long road through an 82-game season, offensive lulls like this one are inevitable – even with a roster as stacked with talent as Toronto's. Keeping the stretch in perspective is what will help the Leafs prevent it from spiraling out of control.
"It's a mind game. It's pretty much all mental," said Kadri. "You look at the stat sheet and you can see, we're getting possession, we're getting scoring chances, we're getting a couple power plays. Maybe not as many as we were getting at the beginning of the season, but we're getting looks. It's just important for us to stay with it. Offence is going to come for us, that's not the issue."
--
Leafs lines at Sunday's practice
Forwards
Hyman-Nylander-Brown
Marleau-Kadri-Komarov
van Riemsdyk-Bozak-Marner
Martin-Moore-Kapanen
Defence
Rielly-Hainsey
Gardiner-Carrick
Borgman-Polak
Goalies
Andersen
McElhinney