Leafs say lessons learned ahead of Game 5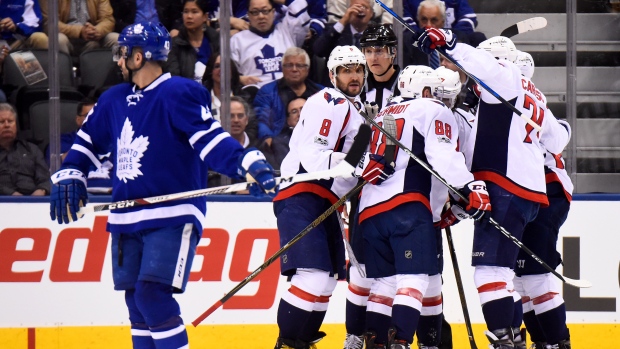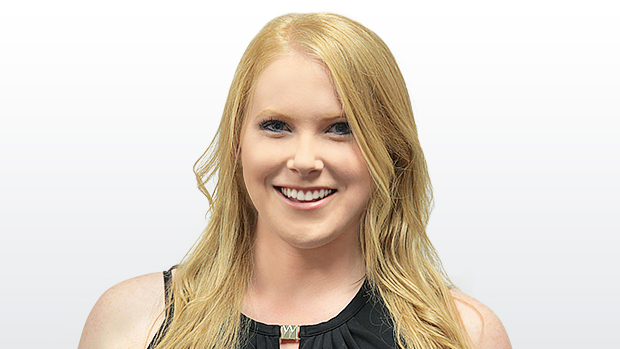 TORONTO – The Toronto Maple Leafs have learned a lot of valuable lessons this season, lessons used to fuel an impressive finish to the season that pushed the team into the postseason.
Now that they're in the thick of a first-round series, tied 2-2 with the Washington Capitals, class is truly in session. The Maple Leafs don't have the wealth of postseason experience Washington does to draw from, but that hasn't stopped them from forcing every game in this series to one-goal territory or overtime.
For 10 of the 20 players in Toronto's lineup each night, the NHL playoffs are new territory. So spotting the Capitals a 2-0 lead in the first five minutes of Games 3 and 4 and blowing their own two-goal lead in the first period of Game 1 could be chalked up to the feeling-out process of a new frontier.
But with Game 5 back in Washington on tap, and momentum in the Capitals' clutches after their 5-4 win on Wednesday, Maple Leafs young and old have to find their next gear.
"The adjustment period is over. Let's go," said Leafs head coach Mike Babcock after a team meeting on Thursday. "Get after it. Tomorrow is a big game. You've got to dial in, dig in, and get yourself going and find the game you have within the game that's available."
Toronto hurt itself repeatedly in Wednesday's loss, committing errors that went well beyond, but started with, another poor opening. The Maple Leafs scored the most first-period goals in the NHL's regular season (85), and gave up its fewest markers in that frame (70). While they did get on the board first in both games in Washington, their starts at home have been abysmal.
"Sometimes in the regular season there's a bit of a lull to start," said defenceman Connor Carrick. "…The game doesn't really start until the five-minute mark. Everyone just settles in, makes a play, gets hit, and makes a hit. In playoffs it's off puck drop number one, you've got to be ready to go."
All the standard hockey clichés apply here – players have to be dialed in, have to get pucks in deep and have to execute their brand of hockey. When Toronto doesn't do those things, they end up in the situation they were Wednesday night, getting steamrolled for the first 35 minutes and facing a 4-1 deficit before the first period ended.
Babcock said after the game that it was the first time in the series against the Capitals that the Leafs "weren't scared enough of them," which hurt how hard his team competed.
"Fear can be used to an advantage," said Toronto winger Matt Martin. "But we also want to be confident as well. You can use both. At the end of the day we were a little too relaxed going into last night and they were more desperate. We were expecting a push, we talked about it, we knew they were going to push, but in the end we didn't execute. …That's something we have to reassess and start when the puck drops tomorrow and not dig a hole."
Washington's best players have stepped up their games, with the top line of Nicklas Backstrom, Alex Ovechkin and T.J. Oshie accounting for three goals and five points on Wednesday. The Maple Leafs countered with four points from their best line of Auston Matthews, William Nylander and Zach Hyman, but it was a costly panic play by Carrick and Connor Brown with eight minutes to go in the third that led to the Oshie goal that was the difference in the game.
Now facing what amounts to a best-of-three series, the Leafs need to bounce back from a game they feel was their least competitive contest of the series.
"We saw some clips this morning in our meeting. Is this what the Maple Leafs are doing when we're playing our best? No," said Carrick. "You've got to answer the bell. You always expect the other team's best and it's our job to counter or hit first, so to speak. It's our job to play at our pace, with our execution, in our system, [and do] what's made us successful all season long and against Washington."