Leafs sweep season series from Bruins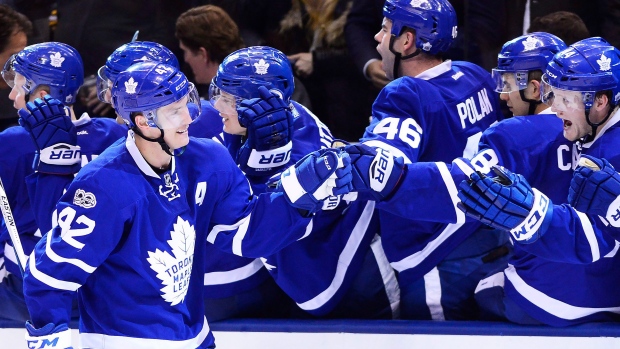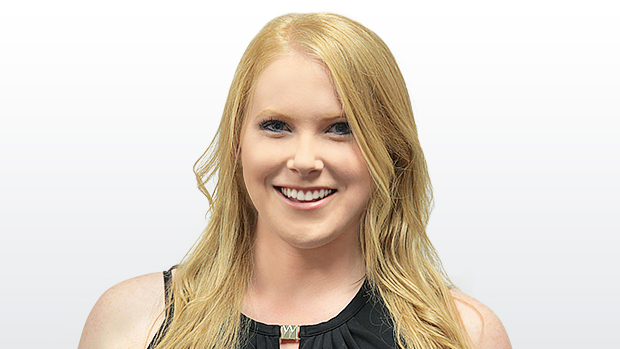 TORONTO – Tyler Bozak hasn't been involved in many playoff races with the Toronto Maple Leafs, but on Monday night he scored the goal that's giving Toronto's current postseason push more life than ever.
The Maple Leafs were deadlocked at 1-1 with the Boston Bruins until late in the third period when Dominic Moore was penalized for interference. Moore rabidly opposed the decision after the referees had let a number of calls slide throughout the game, but the Maple Leafs second-ranked power play went to work anyway.
With 1:57 remaining in regulation, Bozak fired home the marker that gave Toronto its first lead of the night en route to a 4-2 win. It was the Maple Leafs' first four-game series sweep of the Bruins since 1924.
"There are not many better feelings," Bozak said of his goal. "That was a game that we needed. I think we did a good job on every line. I didn't think we had a good start but we came together and played well in the second and third."
That's becoming a theme for Toronto over their last seven games, a stretch in which they've gone 5-1-1. In the past, the Maple Leafs have cracked under the pressure of grind-it-out games, making mental mistakes in their own zone or sitting back and watching the game unfold, usually unfavorably, in front of them.
When their chance came on Monday, the Maple Leafs went ahead and seized it.
"We've had moments where we haven't exactly done that," said Morgan Rielly. "But we've learned from [those games]. When you're coming down the stretch and playing these important games late in the season, you learn a lot. This is where you learn how to win and I think we did a good job tonight of hanging on and getting a big two points for us."
Toronto gave themselves a modicum of breathing room in the Eastern Conference playoff race, pulling three points ahead of the New York Islanders for the second wild-card spot and within one point of Boston for third in the Atlantic Division.
But Monday was also just the beginning of a long week for Toronto, who play three more games before Sunday. The expectation is that every upcoming contest will look at lot like the one they just played – with little room to operate, and coming right down to the wire.
"It was hard to get your stick on a puck; the chances were few and far between," said James van Riemsdyk. "We haven't been shooting ourselves in the foot as much, because if you do that you're going to be chasing and it's hard to pick up points and pick up wins. I think you see the maturity in the way we're playing methodical and not trying to do anything too crazy."
With 11 games to go on the regular season schedule, Toronto may not have won anything yet, but they're closer to achieving their first major goal than ever. It's been a long process, during which they've discovered how quickly the small details of the game take on even greater importance.
"At this time of year, those are so important," said van Riemsdyk. "I think the coaching staff has done a good job of hammering home those details with not just the young guys but with everyone. It should be second nature to all of us by now. You see the smart plays where we're getting pucks out in our own end and getting pucks in deep and making sure we're throwing a lot of pucks on net. Those details go a long way."
Takeaways
Starting on time? The opening puck drop of Monday's contest was delayed by issues at the Air Canada Centre with their time keeping equipment that would continue until the third period. The arena's PA announcer was ultimately tasked with shouting out the remaining time in a period at each stoppage. Some players said afterwards the lack of ticking clock to watch actually helped them focus more on the game, but when killing penalties or on the power play, teams had no way of knowing when it was coming to an end (normally the goalies would offer a five-second warning with a stick tap). It also made for a lack of official stat keeping, for everything from ice time to analytics.
Shutting it down: Mike Babcock wasn't too vigilant about his matchups in the first 30 minutes against Boston, except when it came to keeping Nazem Kadri's line out against Patrice Bergeron's. The trio of Kadri, Leo Komarov and Connor Brown did a fine job locking down the Bruins' big guns, holding their top line to one goal in the first period and then stymying them the rest of the way. That was even more impressive considering Kadri was manhandled in the faceoff circle by Bergeron (although an official total of wins and losses are not available due to clock-related issues). Komarov and Marchand had a few spirited exchanges throughout the game as both players are prone to getting under an opponent's skin, but being able to minimize that group's damage on the score sheet was a big win for Toronto.
Back in the saddle: After missing 11 games with an upper-body injury, Connor Carrick returned to the Maple Leafs' blue line. He used his first few shifts to get his legs back under him and then looked to be operating at regular speed, seeing time with both Rielly and Matt Hunwick. Carrick's physical presence has been lauded by his teammates in the past and he wasted no time putting it back to good use. He got into a scrap with David Pasternak after the Bruins' forward tried a wraparound attempt on Frederik Andersen and then fell on him; the jawing continued as the two made their way to the bench. Rielly said after the game he felt like Carrick looked good and was contributing to the offence, but cautioned that it takes time for a player to get it all back after an injury.
That hurts: Rookie Nikita Soshnikov is known for his gritty style of play, but he appeared to cross a line with the hit he laid on Bergeron in the first period. Soshnikov chased Bergeron into the Maple Leafs zone and then laid him out into the boards from behind. Bergeron was down on the ice briefly while Marchand jumped on Soshnikov, but Bergeron quickly sprung up and began scrapping with Toronto's forward himself. The two ended up being assessed offsetting minor penalties (Soshnikov for boarding, Bergeron for roughing) and Rielly scored the game's tying marker in the ensuing 4-on-4 action.
Next game: Toronto hits the road for Columbus to take on the Blue Jackets Wednesday in the first game of another back-to-back.