Leafs take another shot at fixing backup goalie situation
Toronto claims veteran netminder Curtis McElhinney off waivers from the Columbus Blue Jackets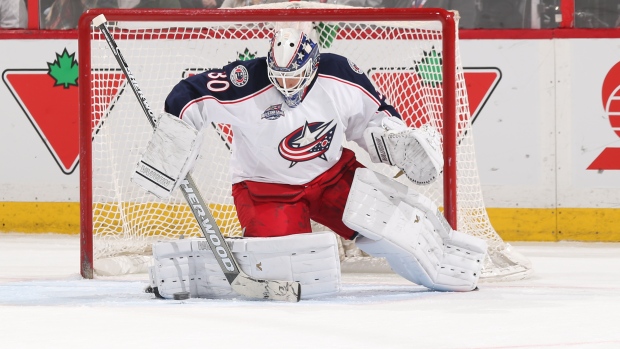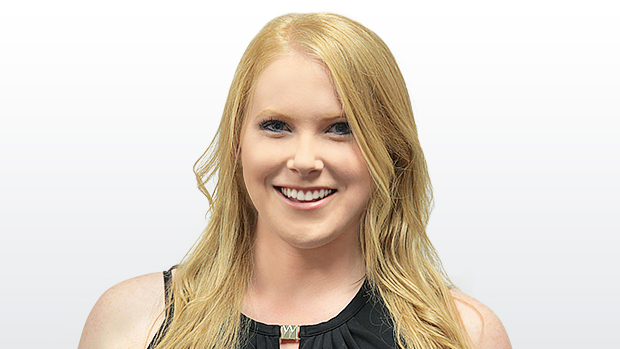 The Toronto Maple Leafs took another stab at fixing their backup goalie situation on Tuesday, claiming goaltender Curtis McElhinney off waivers from the Columbus Blue Jackets.
The 33-year-old netminder had been primarily backing up all-star Sergei Bobrovsky while the Blue Jackets streaked to 15 straight wins and the top of the NHL standings, but was cut by the team after giving up five goals on 34 shots against the New York Rangers on Saturday.
Late on Tuesday night the Leafs traded netminder Jhonas Enroth to the Anaheim Ducks for a 2018 7th-round pick.
McElhinney has posted solid numbers in limited action this season. In seven games, he's 2-1-2 with 2.39 goals-against average and a .924 save percentage. McElhinney is in the second season of a two-year, $1.6-million contract, with a $395,556 cap hit remaining.
The 2002 sixth-round draft choice is the latest netminder the Maple Leafs will try behind starter Frederik Andersen. The team appears to have given up on off-season signee Jhonas Enroth after he went 0-4 to start his tenure. The Leafs put Enroth on waivers on Dec. 5 and inked Karri Ramo to a professional tryout with the AHL Toronto Marlies in the hopes of getting him up to speed to take Enroth's place in the NHL. Ramo, who lost the second half of last season to an MCL injury, played three AHL games from Dec. 7 to Dec. 14 and lost them all, posting a .880 save percentage in the process. He hasn't started since.
Since clearing waivers, Enroth has been shuttling back and forth between the NHL and AHL with rookie Antoine Bibeau. The Maple Leafs have used the 22-year-old Bibeau only when it's been absolutely necessary to give Andersen a break. Bibeau went 1-1-0 in his first two NHL starts. Andersen is currently on pace for 69 starts this season, well above his career high of 54 starts in 2014-15.
"We felt that it would be better if we had Bibeau play on a regular basis rather than bring him up and down," Toronto's general manager Lou Lamoriello said. "We feel he's going to be an outstanding NHL goaltender and rather than hurt his progress, we'll let him grow more and [claiming McElhinney] gave us the opportunity to do that. Curtis has experience, he's a good size and except for his last outing, in our opinion, has played extremely well this season."
Despite having Bibeau available, head coach Mike Babcock turned to Andersen to play both nights of a recent back-to-back for the third time this season and it backfired. After defeating the New Jersey Devils 4-2, Andersen allowed five goals on 31 shots the next night in a 5-3 loss to the Montreal Canadiens. Andersen admitted after the game keeping mental focus on consecutive nights can be a challenge and Babcock said in hindsight it was the wrong choice to play him.
"We knew Freddie had not played the number of games he will eventually play being the number one goaltender that he is," Lamoriello said. "It's really our responsibility to make sure he gets the proper rest and develops the stamina to do that along the way, and also the way the schedules are condensed, you have to be very, very careful. In this transaction that we made today, we feel it will give him the relief that is necessary for us to continue to do what we hope to be doing."
The Maple Leafs are currently in the middle of a bye week and will return to practice on Thursday outside New York. They resume game action with another back-to-back set, facing the Rangers on Friday and Ottawa Senators on Saturday.