Legal Look: Disturbing details emerge of Voynov's assault on wife
It is becoming increasingly more difficult to imagine a scenario that sees Los Angeles Kings defenceman Slava Voynov back in the NHL – ever.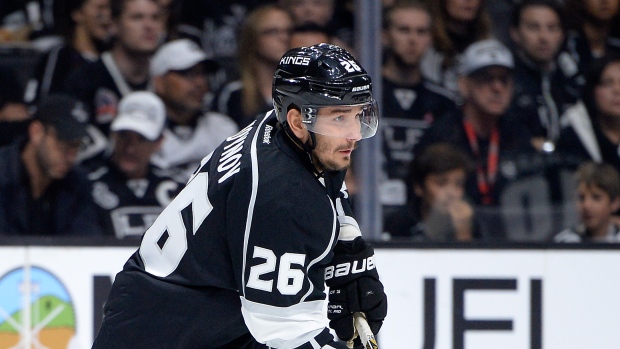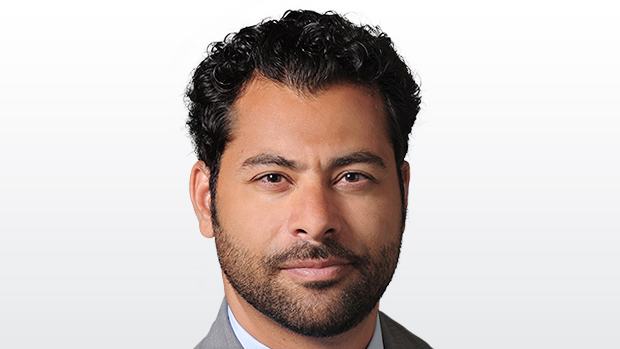 It is becoming increasingly more difficult to imagine a scenario that sees Los Angeles Kings defenceman Slava Voynov back in the NHL – ever. According to Los Angeles Times reporter Nathan Fenno, who was in the courtroom today for Voynov's preliminary hearing, it was alleged that the defenceman choked, kicked and punched his wife. Effectively, the allegation is that he laid a beating on her.
Back on October 20, Voynov was suspended indefinitely with pay following his arrest on suspicion of domestic violence. At that time, the Police Department of the City of Redondo Beach issued this press release indicating that a female could be heard "screaming" and "crying" and that, later that night, Voynov accompanied the alleged victim to the hospital where he was arrested on suspicion that he inflicted the harm.
Disturbing Evidence of a Beating
Here are some of the more disturbing allegations raised in Court today as reproduced from Fenno's Twitter timeline:
- Redondo Beach police officer: Voynov's wife had laceration over left eye, blood streaming, red marks on neck.
- Officer says Voynov's wife said he struck her in the face with his fist.
- Officer: Voynov pushed wife to ground multiple times, kicked her repeatedly while on ground, chocked her three times.
- Officer: Voynov pushed her into flat-screen TV where she cut her face.
- Officer: Voynov's wife required eight stitches to close wound above left eye.
- Officer: "There's bruising, red marks, scratches on the victim's neck."
- At Voynov's home, the officer noted blood all over bedroom, including covering comforter and a bloody handprint on floor.
- Lead prosecutor Frank Dunnick: "there's evidence to suggest prior domestic violence" involving Voynov.
Fenno added that while he could only "catch quick glimpses of photos of the injuries to Voynov's wife" and there was "lots of blood."
Voiding of Contract, Prison & Deportation for Voynov
Voynov is facing a number of legal issues. Firstly, he could be deported. In the United States, the crime of domestic violence can lead to serious immigration consequences for defendants who are not U.S. citizens. Under a federal U.S. law called the Immigration and Nationality Act, a non-citizen can be ordered deported if he is convicted of domestic violence.
Voynov is also facing jail time. He was charged under Section 273.5 of the California Penal Code for willfully inflicting corporal injury resulting in a traumatic condition upon a person. The charge can either be a felony or the less serious misdemeanor. The type of charge depends on a number of factors, including the severity of the injuries sustained and whether the defendant has a history of violence.
In this case, Voynov was charged with a felony. As a result, he is facing up to four years in state jail with an additional five years if he inflicted great bodily injury. If he had been charged with a misdemeanor, he would have been facing up to one year in county jail.
There is also a risk that Voynov's contract could be voided (or terminated) by the NHL. The NHL CBA at Article 18-A.2 provides Commissioner Gary Bettman with very broad disciplinary powers when dealing with off-ice conduct that is "detrimental to or against the welfare of the League or the game of hockey". Among the punishments the Commissioner may impose is the termination of a player's contract.
The voiding of Voynov's contract would most certainly be challenged by Donald Fehr and the NHLPA. However, terminating Voynov's contract would not be unreasonable if the evidence is deemed reliable. Ray Rice changed everything. Indeed, the dramatically altered landscape surrounding domestic violence may force the hand of the league. And the CBA gives Bettman the power to take action (although the NHLPA would argue there are limits to that power).
Only time will tell. For now, expect the NHL to do nothing and await the disposition of the criminal proceedings. Voynov will remain suspended indefinitely. Once the criminal proceedings wrap up, the NHL will make its decision. While things look exceedingly bleak for Voynov, they could get a lot worse should the photographs featuring his wife's injuries leak to the public.