Lewenberg: Ross continues to grow with increased responsibilities
Terrence Ross is earning his pay cheque this week. Stepping out of DeMar DeRozan's shadow on the wing, Ross has been featured more in Toronto's attack while being tasked with three daunting defensive assignments.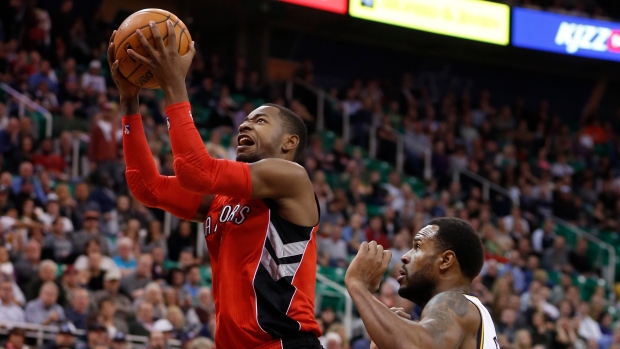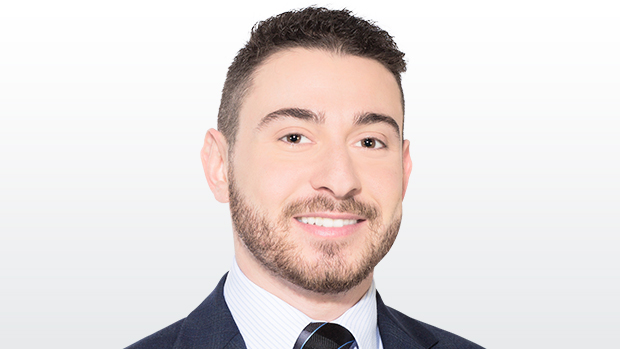 SALT LAKE CITY - Terrence Ross is earning his pay cheque this week.
Stepping out of DeMar DeRozan's shadow on the wing, Ross has been featured more in Toronto's attack while being tasked with three daunting defensive assignments.
The third-year swingman opened this stretch with a matchup against one of the league's all-time greatest scorers in Kobe Bryant. On Tuesday he squared off against Rudy Gay, a former teammate, before seeing Utah's breakout forward Gordon Hayward less than 24 hours later. Oh, and before the week is out he'll try his luck at stopping the unstoppable LeBron James.
Ross is no longer fazed by life in the NBA. It's become a nightly reality.
"That's what he do, man," Kyle Lowry said of Ross after the two led Toronto to a convincing 124-104 win over the Jazz Wednesday night. "T-Ross is a good player. He's come in as an athlete but he's learned how to play defence. I think he really takes pride in being able to guard those guys."
"That's how it's going to be every night," Ross said. "I'm always going to get the best player every night. That's just how it goes."
For most of the Lakers game Ross did an admirable job on Bryant, 13 years his elder, although it hardly mattered. The future Hall of Famer was locked in and torched the Raptors for a triple-double in a winning effort. Gay, another player with a size, strength and experience advantage over Ross, was the focal point of Sacramento's offence with DeMarcus Cousins out of the lineup. He finished with 20 points and a career-best 10 assists.
For the second time this season, Hayward was barely noticeable against Ross and the Raptors. Utah's leading scorer, averaging a career-best 19.6 on the campaign, was held to 16 points on 5-of-15 shooting. Ross was draped all over him for most of the evening.
"We made Hayward work, which was our focus going in," said Dwane Casey, his team taking two of three games, after stealing one in Sacramento Tuesday, to close out a mini road trip. "I thought T-Ross and James Johnson came in and gave us a great effort against him."
This challenge is not a new one for Ross, who has been asked to chase around the opposition's best perimeter player since he stepped into Toronto's starting lineup following the trade of Gay a year ago. Facing off with the league's best on a nightly basis, Casey is not expecting him to neutralize these great players, most of them older and wiser than the young Ross. Instead, the goal is to make life difficult for them, make them work, something Ross has been doing a better job of on both ends of the floor.
"It takes a lot of energy, a lot of focus on his part on the defensive end," Casey said. "He's done okay. He and James kind of tag team together on guys like that so we'll see how that goes. But he's been a good defender on guys, making guys work."
Lowry and DeRozan both blossomed into All-Star calibre players once Gay was shipped out of town, but Ross has been the biggest beneficiary of last December's trade. Going from a reserve with sporadic playing time to a reliable starter and fixture in Casey's rotation, Ross' minutes increased by over 10 a night post-trade while his scoring average nearly doubled and he went from a 34 to 40 per cent three-point shooter.
Now, Ross is taking full advantage of an opportunity to handle greater responsibility with DeRozan on the shelf.
"I would say it's the same type of jump [as when Gay was traded]," Ross said. "I just have more responsibility. Somebody is out, part of your team is gone so I got to do more. We all do."
'[He's] probably playing more freely as far as not worrying about DeMar," Casey said ahead of Wednesday's contest. "Usually we try to get DeMar going, now it's him. Some of the sets are now called for him, where before he was kind of playing off DeMar. So that's part of it but none of it is forced, it's kind of in the flow of the game. He's done an excellent job offensively."
After scoring 20 points in each of the first two games without DeRozan - reaching that plateau in back-to-back contests for the first time in his career - Ross registered an efficient 11 points, shooting 4-for-8 in Wednesday's win over the Jazz.
The experience he's gaining and will continue to gain for as long as DeRozan is out should go a long way in the 23-year-old's development. If nothing else, having his number called more often should be a confidence booster moving forward. He's someone, like most young players, that has battled inconsistency and is usually at his best when he's feeling good about himself - when he sees the ball go through the net or when he's getting stops on the other end.
"It's a big part of what he does, is him having the confidence, him having the rhythm," Casey said. "He's a rhythm player. With that rhythm, it can go out too so his key is being consistent and letting the game come to him for four quarters and not just be in streaks. He's got to have that confidence but he's getting that now with DeMar being out. He's kind of the wing focal point."
LOWRY'S CAREER NIGHT
Whether he'll admit it or not - he didn't and he won't - the NBA's decision to award Bulls' guard Jimmy Butler Eastern Conference Player of the Month honours Wednesday afternoon was on Lowry's mind as he poured in what seemed like a quiet 39 points, his career-high.
"I didn't know either," Casey said after the game. "He was efficient, 13-for-22."
As he did on Tuesday in Sacramento, Lowry eased into things offensively, looking to get his teammates involved early in the game. The starting point guard hit six of the eight shots he launched in the first half before taking over in the second, where scored 24, including 15 in the fourth quarter.
Lowry has attempted 20 or more shots in four straight games, dating back to the night DeRozan sustained his injury. He had taken 19 or fewer in each of the team's first 15 contests.
"He's taking what the game is giving him," said Casey. "Even with the 28 [shots] in overtime [against the Lakers], I don't know if he forced the shots, he was taking what the defence was giving him but he's finding a balance. He's helping quarterback from the two-one position."
"I'm just going out there and doing my job," said Lowry, who has scored at least 25 points in each of his last four games. "I know I have to score a little bit more and be more aggressive. I can do it with DeMar but as a point guard I like to get my teammates involved. Right now I have to be a little more assertive."
UNLIKELY OFFENSIVE JUGGERNAUTS
You wouldn't know it from watching them, but the Raptors are playing without their leading scorer.
The absence of DeRozan, who has now missed the last three games with a torn groin muscle that will keep him sidelined indefinitely, has barely put a dent into the East's most efficient offensive attack.
By the end of the first half, Toronto had dropped 69 points on the hosting Jazz, shooting an impressive 64 per cent from the field and 8-of-11 from beyond the arc. Oddly they recorded just eight assists on 28 buckets but it hardly mattered given the rate in which their jump shots were falling. Of the nine Raptors to step on the floor in the opening half, only Jonas Valanciunas, 3-for-7, shot under 50 per cent. The starting backcourt of Lowry and Greivis Vasquez combined to shoot 12-of-17 for 29 point, the bench was 8-of-10 for 23 points.
The Raptors have now reached 120 points in five of 19 contests to begin the season, a feat they accomplished just once all of last year (and it came in a triple-overtime game).
However, defence - a long-time staple for Casey - has been the ongoing concern for the Raptors' coach and his team over this recent stretch, surrendering 100 or more points in six straight contests.
"All the phases of our defensively approach has taken a step back," Casey said. "Our offence has taken off and is flowing like water but we've got to have a balance between the two."
Utah opened the third quarter on a 9-2 run, prompting Casey to burn a quick timeout, one he spent reaming his team out in the huddle. Their 16-point halftime lead had been shaved to nine in less than three minutes and Casey was as animated as ever. Even with the Jazz hitting 13 of its 25 shots in the frame, they were only able to knock one point off their halftime deficit. The Raptors red-hot offence would not relent, but Casey knows that's not a recipe for sustainable success in the NBA, not unless the defence follows suit.
"Well, I worked for George Karl for many years so I've seen that side," said Casey, referring to his time as an assistant with some high-scoring teams in Seattle. "But I also do know that being a free-flowing offensive team doesn't win in the NBA. You'll win some games but when it's important, when you're talking about winning championships you're not going to do it if you don't have defence as your backbone, as your substance of who you are. And I know that and that's why I'm going to continue to preach."