Lightning could lose Hedman, Nesterov on devastating hits
Early in Thursday night's game, the Lightning and Stars traded big hits, which could have lingering repercussions for Tampa Bay.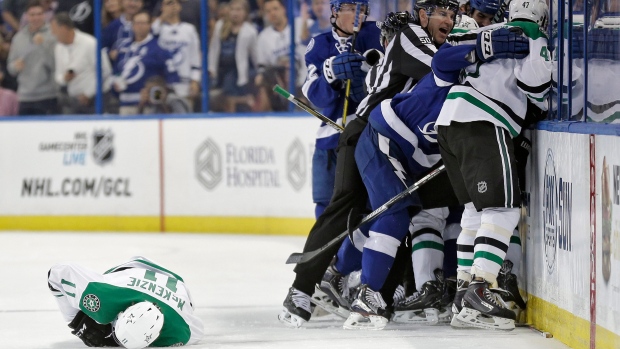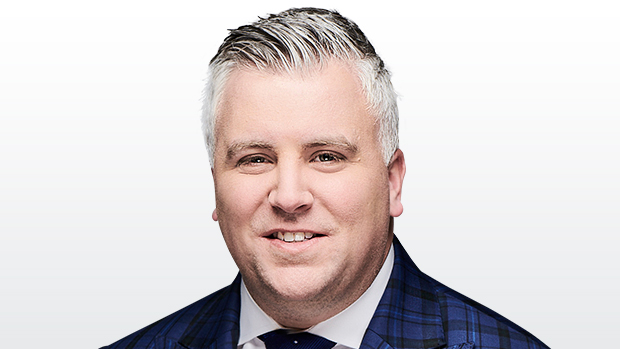 Within thirty seconds of game action on Thursday night, the Lightning and Stars traded devastating hits, which could have lingering repercussions for Tampa Bay.
Dallas forward Curtis McKenzie was taken to a Tampa-area hospital in "excruciating pain" with an undisclosed "lower-body" injury, the result of a dangerous check from behind from Lightning defenceman Nikita Nesterov.
Just before that, Tampa Bay lost star defenceman Victor Hedman when his head bounced off the Amalie Arena glass after a clean hit from Jamie Benn. Lightning coach Jon Cooper said Hedman, who left the game and did not return, underwent the concussion protocol.
Nesterov, 22, will have a hearing with the NHL's Department of Player Safety on Friday. He was ejected with a 5-minute major penalty for checking-from-behind, which carries an automatic game misconduct.
"We made them pay for what I thought was a brutal hit," Stars coach Lindy Ruff told the Dallas Morning News after the 5-3 win. "There's no doubt in my mind (Nesterov) should be suspended."
The Stars did not provide any further medical update on McKenzie, only that he was taken to the hospital.
As is the case with all questionable hits, the Dept. of Player Safety will review video. At the very least, Nesterov received an automatic $200 fine for the game misconduct.
Referees Kevin Pollock and T.J. Luxmore did not assess Nesterov a match penalty, which would have automatically suspended him from further competition until the hit has been ruled on.
Nesterov, who does not have a previous disciplinary history in his 29-game career, connected with a vulnerable McKenzie in the neutral zone almost immediately as McKenzie received a pass. Nesterov did not slow down and drove McKenzie face-forward into the boards.
McKenzie, 24, was in a particularly dangerous position with his back turned and a few feet away from the boards. McKenzie writhed in pain on the ice before leaving.
Without Hedman and Nesterov, the Lightning finished out the game with four defencemen - and forward Brian Boyle chipping in on a few shifts.
Hedman would be the player Tampa Bay could ill-afford to lose. He missed 23 games last season with a broken finger but returned with a playoff run that would've put him in the Conn Smythe conversation if the Lightning captured the Stanley Cup.
Cooper relayed that Hedman said he was "fine," but that it was too early to speculate.
"He may be perfectly fine (Friday) or he may not be," Cooper told reporters.
Frank Seravalli can be reached at frank.seravalli@bellmedia.ca.