Macramalla: On the Pistorius sentence, prison time, and an appeal
Oscar Pistorius was sentenced by Judge Thokozile Masipa to five years in prison on Tuesday for killing Reeva Steenkamp. Judge Masipa indicating that she wanted a sentence that was "fair and just both to society and the accused." TSN legal analyst Eric Macramalla breaks down the sentence and explains why Pistorius will likely consider his punishment a good result.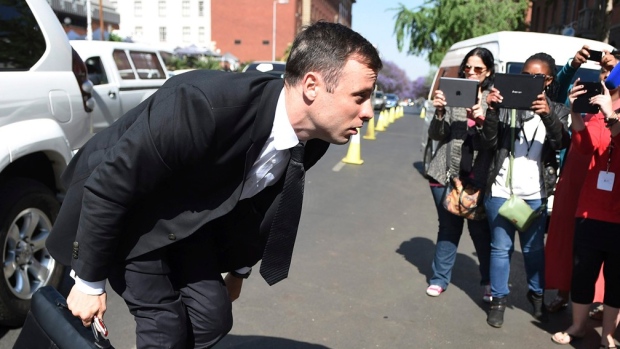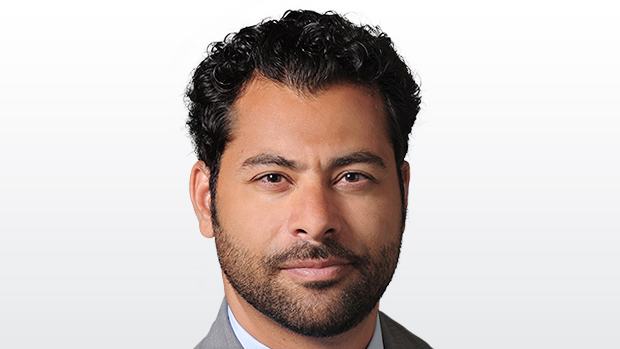 Oscar Pistorius was sentenced by Judge Thokozile Masipa to five years in prison for killing Reeva Steenkamp. Judge Masipa indicating that she wanted a sentence that was "fair and just both to society and the accused."
Judge Masipa also sentenced Pistorius to three years in prison for unlawfully firing a gun in a restaurant in a separate incident weeks before he killed Steenkamp. However, the Court ordered that sentence to be suspended for five years on the condition that Pistorius is not found guilty of another firearm offence during that time. Both sentences will run concurrently.
A concurrent jail sentence means that Pistorius will serve all the sentences at the same time. This is in contrast to a consecutive jail sentence, where Pistorius would have had to serve one sentence first before starting the next one. Concurrent jail sentences are generally the norm.
Culpable Homicide
Pistorius was found guilty of culpable homicide, which means Judge Masipa concluded he acted negligently when he killed Steenkamp. So by passing on the more severe charge of murder, Judge Masipa was saying she believed the shooting was an accident.
Under South African law, the legislation does not provide for specific prison time for culpable homicide. Rather, the sentencing is discretionary (varies from fines to prison time), although it's not unusual to see prison time in South Africa of 5-10 years for this type of crime.
The sentence of five years is on the lighter side but still in keeping with South African precedent.
Early Release for Pistorius
Judge Masipa relied on Section 276(1)(i) of the Criminal Procedure Act, which provides for "imprisonment from which such a person may be placed under correctional supervision in the discretion of the Commissioner or a parole board."
The key term in that section is "correctional supervision". Correctional supervision is a community-based sentence which is served by the offender in the community under the control and supervision of correctional officials, subject to conditions which have been set by the court or the Commissioner of Correctional Services, in order to protect the community and to prevent relapse into crime.
Effectively, it's house arrest with additional conditions, such as community service, lectures and meetings.
By invoking Section 276(1)(i), Judge Masipa set the stage for a possible early release. There are reports, however, that Pistorius will be out of jail within ten months and serve the remainder of his sentence under house arrest (or correctional supervision). While this is possible, it is by no means automatic. The more likely scenario is that he serves a third of his sentence in prison (or 20 months). Thereafter, assuming he has behaved, his release will be a negotiated with Correctional Services.
Possible Appeal
It is open to the prosecution and its lead lawyer Gerrie Nel to appeal Judge Masipa's ruling of culpable homicide. Judge Masipa found Pistorius not guilty of murder. In order to make out this charge, the prosecution had to establish that Pistorius intended to kill someone – Steenkamp or the intruder. That's right – it's still murder if it could be shown that Pistorius intended to kill anyone that night.
Perhaps it could be argued that the requisite intent to kill Steenkamp was not established. A tough argument to make given the totality of the evidence but still an argument that could made with a certain level of credibility. The reasoning would go something like this: Pistorius did not know it was Steenkamp in the bathroom so he therefore could not form the necessary intent to kill her.
However, the Judge committed an error of law when she concluded that Pistorius did not commit murder. Specifically, Pistorius should have been found guilty of murder because he foresaw killing someone and then did so. This legal concept of intent, which holds people responsible for the foreseeable consequences of their actions, is called dolus eventualis.
By his own account, after he heard the intruder, Pistorius grabbed his gun, removed the safety, charged down the narrow hallway to the bathroom, and without any words of warning, fired four shots through a locked door into a very small toilet cubicle. Every decision from grabbing the gun to firing the shots with deadly hollow point black tallon bullets was conscious and intentional. He did not fire just once clumsily or accidentally, or yell out to the intruder. He deliberately and intentionally fired four shots in quick succession with great precision through the toilet door.
The evidence strongly supports the conclusion that Pistorius believed that there was a person behind the door, foresaw that his gunshots would kill that person and nevertheless persisted. And that's murder.
How did Judge Masipa come to a different conclusion? Well it seems that she concluded Pistorius did not intend to kill anyone because Steenkamp was asleep in his bed. There's an obvious disconnect in that logic, and it seems as though Judge Masipa was focused exclusively on whether Pistorius believed Steenkamp was still in his bed.
This constitutes a misapplication of the law, which opens the door for an appeal by the prosecution.
Will the Prosecution Appeal?
The prosecution will consider a number of factors in deciding whether it files an appeal. Nel was asking for ten years and got five. A conviction of murder would have meant 15 years in prison. So from that standpoint, he will consider the prison time light.
The suitability of the sentence from a societal standpoint will also be considered. What type of message is being sent? Is the judicial culture in South Africa indulgent and soft on crime? Are criminals being told that they will be treated with leniency? Does such a modest sentence for such a horrible crime serve as a deterrent?
The Steenkamp family considers the matter closed. A lawyer for the family said the sentence was "welcome" and they felt "it was right". That may have an impact on whether Nel elects to appeal, although this will not be a determining factor.
The State (in the form of the South Africa's National Prosecuting Authority) has said it has the "appetite" to appeal the culpable homicide verdict with the hope of securing a murder conviction.
Still it's unclear at this point if we will see an appeal. The prosecution will study the matter and make its decision by appeal deadline, which is in 14 days.
Will Pistorius Appeal?
No. This is a very good result for Pistorius. His story was filled with a number of improbabilities that made his intruder story very difficult to believe.
Indeed, the prosecution might tell you Pistorius got away with murder.