Malkin's return creates Pens lineup conundrum
There is a narrative floating around Pittsburgh that the Penguins are somehow better off right now without Evgeni Malkin. However, the Russian made his return to the lineup in Game 2 today and as TSN Senior Hockey Reporter Frank Seravalli writes, a healthy Malkin is a nice "problem" to have.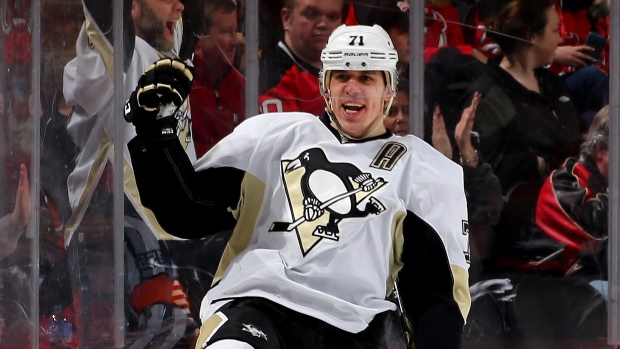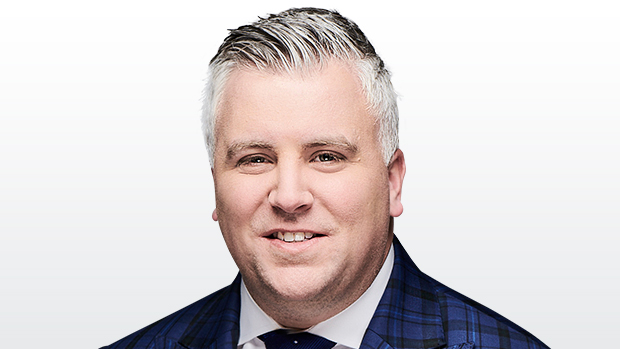 PITTSBURGH — Mike Sullivan chuckled.
His Penguins have lost just twice in the 16 games since Evgeni Malkin went down on March 11th. It's actually one loss if you're counting games in which Sullivan iced a full lineup.
Yet, there is a narrative floating around this town that the Penguins are somehow better off right now without the 2009 Conn Smythe winner.
The rationale sounds superstitious: The lines are clicking so well right now. Like Malkin will somehow bring the 'Burgh bad juju. Or another favourite: Malkin is so slow, his problem is he doesn't fit Sullivan's system and lineup.
If a healthy Malkin presents a "problem," consider him one 15 other coaches in the Stanley Cup playoffs would gladly embrace.
"He's probably one of the few elite players in the world that can change the outcome of a game singlehandedly," Sullivan said. "I don't know if problem is the word. He makes us a better hockey team when he's in the lineup. I think from my standpoint, it just gives our coaching staff more flexibility."
Malkin, 29, inched closer to a return by practicing for the second straight day on Friday. He is way ahead of schedule for his "upper-body" injury; the Penguins announced on March 12 that he would miss six-to-eight weeks.
He will make his return in Game 2 of Pittsburgh's best-of-seven Eastern Conference first-round series against the New York Rangers on Saturday afternoon.
"I want to play," Malkin said. "It's a good time [to come] back."
Malkin raised eyebrows with his participation on Pittsburgh's top power play unit on Friday, lining up in his usual spot near the right face-off circle. He also skated on a regular line with Conor Sheary and Bryan Rust in rushes.
Sullivan would say only that Malkin, goaltender Marc-Andre Fleury, and winger Bryan Rust were still listed as "day-to-day."
"They all had strong practices," Sullivan said. "It's very encouraging."
Sullivan could, of course, be pulling the wool over the eyes of the media for the second time this week.
Sullivan admitted Wednesday that when he sent Fleury on the ice for the morning skate ahead of Game 1 in his normal gameday routine, the idea was to purposely throw off New York's preparations. Third-string netminder Jeff Zatkoff led Pittsburgh to the 5-2 win. Fleury said that was the plan all along.
"I think that there is gamesmanship for whatever reason in the playoffs," Sullivan said. "From a coaching standpoint, you prepare your hockey team the way you prepare your hockey team. What takes place in the opposing dressing room really doesn't change what you're trying to accomplish."
Or, Malkin could really be returning. He chatted with Sullivan for a few minutes as the two slowly skated laps before practice Friday.
"We certainly would love to have these guys in our lineup," Sullivan said.
If Malkin does not return for Game 2, Sullivan could opt for the same lineup, which included seven defencemen and 11 forwards.
If Malkin were to return, his slotting will require finesse, not stress.
Malkin was one of just eight players in the NHL this season to finish at a point-per-game average or better (Patrick Kane, Jamie Benn, Connor McDavid, Sidney Crosby, Tyler Seguin, Erik Karlsson and Joe Thornton). He racked up 58 points and 27 goals in 57 games.
Four of his nine appearances since the All-Star break resulted in multi-point nights.
The only question is where to put him. Sullivan doesn't seem eager to break up the top line of Crosby centering Chris Kunitz and Patric Hornqvist. It was Hornqvist who posted the hat trick in Game 1. And Phil Kessel has developed an uncanny chemistry with centre Nick Bonino and winger Carl Hagelin after it took so long for Kessel to find a true sweet spot in the lineup.
"We've put up a lot of points in the last 16 games," Bonino said. "I think we just complement each other well. So far, it's worked."
That leaves the option simulated Friday as Malkin with Sheary and Rust at even-strength with a heavy helping of power play time. Or Kunitz could slide down the lineup, moving Malkin to the wing with Crosby. Or, Sullivan could wait for the Penguins to go cold before bringing Malkin back.
The way they're cooking, though, that doesn't appear likely to happen soon. It's the Penguins' conundrum that draws no sympathy around the NHL.
"This is obviously a really deep lineup," Bonino said. "Guys up and down the lineup have scored a lot of goals and put up points. It's definitely one of the deepest I've ever seen."
Contact Frank Seravalli on Twitter: @frank_seravalli