Maple Leafs looking to get swagger back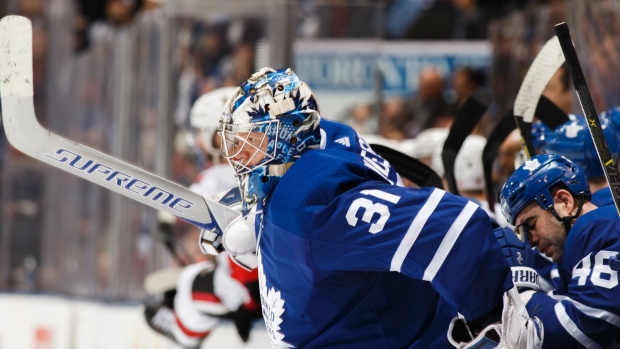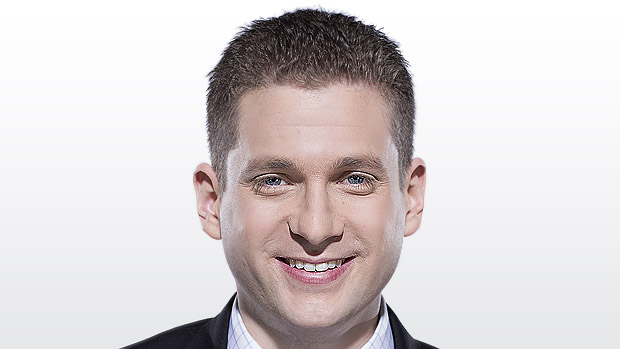 Frederik ​Andersen met with the media for the first time since his post-game comments generated headlines on Thursday night. Is he happy with the response he's getting from teammates?
"Of course," he said. "I think we all have really good expectations for winning. It was a good day yesterday, talked about some things. We want to get that swagger back."
Did Andersen hear from head coach Mike Babcock about his critique of the team?
"Well, we talked about things internally, but I think I'll keep it there," Andersen said.
Andersen has played well of late, but Babcock made it clear he's not above criticism.
"The bottom line: he's like us," the coach said. "He's done a good job for us, but when the game's on the line you have to win the game. So, he's exactly like us. We're all in the same boat: coaching staff, trainers, Sports Science, players. We win together, we lose together and when we don't get it done it's on all of us."
Andersen admitted that post-game in Philadelphia was among the more emotional nights for him since he joined the Leafs last season.
"Sometimes that happens," he said. "Sometimes you get the emotions of the games (lasting) a little bit longer, but I think we'll rebound well and use it as a good thing."
While Babcock said yesterday that he would've preferred Andersen to keep his complaints in-house, the coach again praised the goalie and others for speaking up.
"You have to make each other accountable. That doesn't mean you have to have a big song and dance, but you have to make sure that the unacceptable is not accepted and it's hard. It's way easier to go through life and never say anything. Wear beige and no one even knows you're alive," Babcock said.
"As you create a real good team over time, the players take over that accountability thing and sometimes it's not kind to one another, but it's real. And living in the real world is important in our league."
---
Andersen used the word "swagger" to describe what was missing from the Leafs right now and that was echoed by several of his teammate on Saturday morning.
"It's about having that swagger and protecting leads," said Connor Brown. "I think we're real close, that's what we feel like in the room. We feel really close. Giving up some leads and not being able to finish games makes it feel like we're further than we are ... If we find a way to close out a close one I'm sure we'll get that swagger right back."
"When we're playing well we have that swagger," agreed Zach Hyman. "We're not worried about scoring goals, they just kind of happen naturally. We have to get back to that."
What does a Leafs team playing with swagger look like to Andersen?
"It means we have the puck a lot," he said. "We create a lot of scoring chances. We don't turn the puck over too much. And I think we get the puck to the net a lot, which creates a lot of scoring chances."
Brown seems to have some swagger these days. He's scored in consecutive games on breakaways. He beat Michal Neuvirth five-hole on Thursday and went high glove on Carter Hutton on Tuesday.
Does he have a move picked out for tonight should he get in alone against Craig Anderson?
"I'll probably go blocker," he said with a grin.
---
After missing practice on Friday, Morgan Rielly (upper body) skated briefly on Saturday morning. Babcock, though, wasn't sure if the defenceman would be ready to play.
"He's been our backbone," said Brown. "He leads the charge on the back end night in and night out so hoping he can go."
---
Ottawa beat Toronto 10 days ago and overall has won nine of the last 10 games against their provincial rivals.
"They just bring out the best in us," said Bobby Ryan. "The atmosphere, the fans, the energy around the game seems to be a catalyst for us."
"Honestly, I think it just has to do with us," said Hyman of Toronto's struggle against the Senators. "We just have to put our work first. I think they sit back and play a little bit of a trap in the neutral zone and if we play into that, that's not good. If we turn the puck over like we've done in the past against them, it bodes well for them."