Marner admits pass-first mentality lingers
Maple Leafs sophomore, currently mired in a 16-game goal drought, is finding out that old hockey habits are hard to break, Kristen Shilton writes.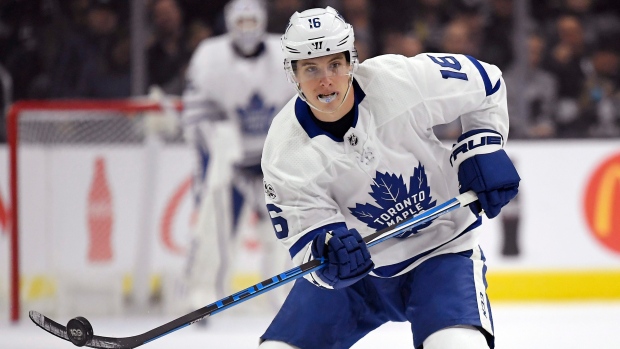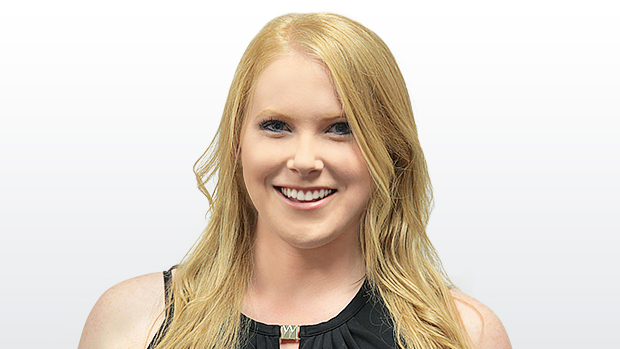 TORONTO – On the cusp of a much-anticipated sophomore season in the NHL, Mitch Marner spent last summer improving his shot and resolving to use it more often. Fast forward 17 games into the season and Marner is mired in a 16-game goal drought he couldn't have seen coming.
For all the physical effort Marner put into making his shot more lethal, he said Friday that ignoring his pass-first instinct remains an obstacle to his success.
"I mean, it's hard," said Marner. "You have guys calling for the puck all the time, especially in two-on-ones or a guy's going back-door and thinks you have the chance to pass. I think that's the type of thing that just gets in your head a little bit. You hear people calling for it and that's when the instincts kick in to try and look for that pass and forget about shooting."
Marner had a sensational Ontario Hockey League career with the London Knights, amassing 205 assists over three seasons. It was those playmaking skills that helped earn him the CHL's Player of the Year honour in his final campaign.
In his rookie season with the Leafs, Marner was leading all freshmen in points, including eventual Calder Trophy winner Auston Matthews, in early February. Then a shoulder injury later than month sidelined him for five games and his totals slowed upon returning. Marner eventually finished the year with 61 points and a team-leading 42 assists.
"That's always been a mindset of mine [to pass] that's I'm trying to get rid of now, but it's pretty hard when you've been trying to pass your whole life," Marner said. "It's getting a little better. I think just reacting a little more and seeing the opportunity to shoot in a little more."
Marner has one goal and seven assists and is a team-worst minus-8 this season. He's been shuffled though three different lines for the Leafs, but was reunited with his usual third-line teammates Tyler Bozak and James van Riemsdyk on Wednesday night.
His emphasis on shooting more hasn't come to fruition regardless of who he's played with. Marner is currently ranked eighth on the Leafs in shots on goal (28) and hasn't put any shots on goal in his last two games. Bozak, Leo Komarov, Connor Brown and Matt Martin are the only regular forwards with fewer shots.
"When you get yourself in a spot like this, you've got to work your way out of it," said head coach Mike Babcock. "The other thing is, how many shots on goal are you getting? How much are you around the net? Those are the simple measures. When you're working real hard, you get rewarded."
Four of Marner's nine points this season have come on the power play, but he's tallied just two man-advantage assists in his last 13 games. The confidence Marner drew from playing on the Leafs' top power-play group and having the success they did last season, can't be understated.
Finding a similar groove at even strength won't be easy, but with Auston Matthews missing his second straight game on Friday night against the Boston Bruins, the Leafs could use a breakout game from Marner.
He's had one against Boston before – it was in his second tilt as a rookie, against Friday's projected starter Anton Khudobin no less, that Marner scored the first goal of his NHL career.
"I don't really worry too much about [not scoring]. We're winning hockey games and that's the most important thing," said Marner. "As long as we're doing that, I think everyone in this room is going to be happy. We're getting a lot of chances, stuff just hasn't gone in. But I'm sure that's going to change soon and start going our way."
Leafs projected lines vs. Bruins
Hyman-Marleau-Brown
Komarov-Kadri-Nylander
van Riemsdyk-Bozak-Marner
Martin-Moore-Leivo
Rielly-Hainsey
Gardiner-Zaitsev
Borgman-Carrick
Andersen stats
McElhinney