Matthews a game-time decision vs. VGK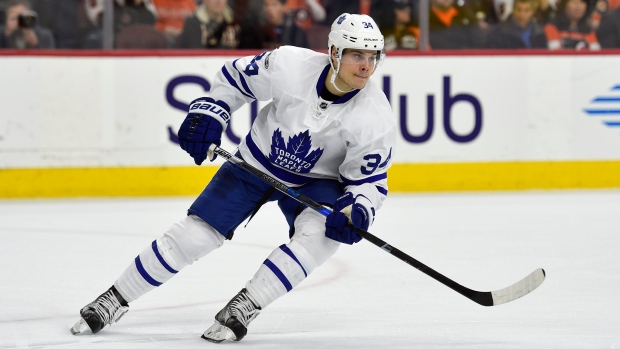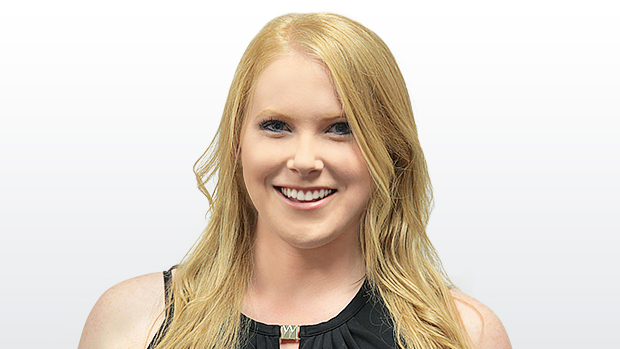 TORONTO – About seven minutes into the Maple Leafs' Monday morning skate, centre Auston Matthews abruptly skated for the door and hustled down the tunnel to the dressing room.
Matthews would not return to skate. Afterwards, head coach Mike Babcock announced the 20-year-old is dealing with "a little soreness" and is a game-time decision against the Vegas Golden Knights tonight at the Air Canada Centre.
The loss of their best player for even one night would be yet another blow to a Leafs team reeling from a difficult four-game road trip where they posted a 1-3-0 record. Toronto has lost two straight, and six of their last eight. With or without Matthews, they need to start turning things around immediately.
"We're not happy with the way it's gone the last little while. We have to be better, we know that," said Morgan Rielly. "We know we can be and I think that's why we're not worried. Just because we're not worried doesn't mean we're going to accept what's been going on. We need to be better, we can be, and we have to be."
Babcock did not specify when Matthews, who was held off the scoresheet in Saturday's 6-4 loss to the Blues, suffered an injury.
If Matthews is not available, fellow second-year William Nylander will slide in to replace him at centre. While Nylander was primarily a centreman coming up the junior ranks and on the AHL's Toronto Marlies, he's never played the position at the NHL level. In fact, Babcock announced at the end of last season Nylander would absolutely not be shifting to centre this season.
But if Matthews' absence necessitates it, Nylander may find a positional change is the boost he needs to bust out of his current scoring slump. After posting two goals and six assists over his first eight games, Nylander has zero goals and two assists in his last seven.
"One thing about Willy, when he competes he's going to have the puck a lot and be dangerous," Babcock said. "Willy wants to be a star, he's a good kid and he has a good ability to evaluate himself and his play but we need him to be better, so it's time to dig in."
"I want to play better," Nylander said. "I haven't been to the level where I want to be at so I want to pick it up here tonight and help the team."
Following Saturday's loss to St. Louis, a game Toronto led 1-0 after the first period, Nazem Kadri said there was no need for the Leafs to start hitting the panic button. The 6-1 start to the season that encouraged online oddsmaker Bodog to anoint them Stanley Cup favourites seems far off now, but the Leafs still believe whatever was working then can be recaptured.
"The way we started the season, we proved we can play," Rielly said. "We were playing the game plan and had it going pretty good there for a while. We know we can do it. We've lost our way for the past couple [games], but we believe in ourselves. And it's early; we're not going to start panicking by any means."
Even without alarm bells sounding just yet, the swagger Toronto carried itself with when they were atop the NHL standings and leading the league in goals scored has fizzled. They enter each game with the same stated goals, of limiting turnovers (the Leafs are fourth-worst in the league with 177 giveaways) and playing better defensively (their 3.67 goals-against average is fourth-worst in the league and almost one goal per game more than the 2.85 goals-against average they ended last season with).
But when breakdowns inevitably happen, the Leafs struggle to keep their composure the way they did when confidence was high at the start of the season. Against the Chicago Blackhawks on Oct. 9, Toronto trailed 2-0 early and came back to win 4-3 in overtime. Against the New York Rangers two days earlier, they blew a three-goal lead but stuck with it and won handily 8-5.
Getting that confidence back will be paramount to the Leafs proving their stellar start wasn't a fluke, but a genuine reflection of what this team really is.
"Earning your confidence goes hand in hand with everything," said Zach Hyman. "You earn your individual confidence by working hard and doing the basics. You stick to what makes you good. Especially when times are hard, you can't overcomplicate it – you just stick to the basics and start to get something going. Then it turns around."
Leipsic returns to face the Leafs
It was back on Feb. 13, 2016, that Brendan Leipsic scored his first NHL goal as a member of the Maple Leafs.
Twenty months later, he finally got the puck from that goal back from the Leafs when he arrived with the visiting Golden Knights on Monday.
"I didn't know what happened to it, so I asked [Director of Team Operations] Brad Lynn [about it] and if they lost it or something," Leipsic said. "But if they had found it, it would have been a nice memory to keep. I have it now. They had it framed up."
It's one of the few memories Leipsic has from his time with the Leafs. After being acquired via trade from the Nashville Predators in February 2015, Leipsic played with the Marlies for the rest of that season and was called up for just six games with the Leafs the following year. His one goal and two assists were the only NHL stats to his credit when Toronto left him exposed in last June's expansion draft.
Given Toronto's organizational depth at winger, there was little opportunity for Leipsic to earn another call-up during the 2016-17 season and, with his contract set to expire at the end of that campaign, he saw the writing on the wall much sooner than when the protected lists were announced and the Golden Knights scooped up the Winnipeg native.
"Especially for a young guy like myself, seeing the Leafs lineup the way it was, it's no secret it would have been a challenge to crack," Leipsic said. "So any other opportunity would have been nice and I'm glad I found it here with Vegas. [The Leafs] had a lot of other guys who were on their roster and I was kind of with the Marlies the majority of the season. It wasn't a big shocker for me."
Leipsic is one of many Golden Knights who carried a chip on his shoulder to the desert. It's part of what's bonded the team as a group, and contributed to their unexpectedly strong 9-4-0 start. As one of the younger, less experienced players, Leipsic, 23, has been in and out of the lineup, suiting up in eight games thus far, garnering four assists.
He'll be back in on Monday, though, with a handful of friends and family in the crowd at Air Canada Centre to cheer him on as he tries to help upstart Vegas (9-4-0) stick it to the team that let him go.
"People weren't really expecting much from us this season and we're out to prove them wrong," said Leipsic. "I just wanted to try and contribute any way I could. I want to establish myself as an NHL player any way I can and try to get the coach's trust and just come in and work hard every day."