Matthews, Laine destined to be forever compared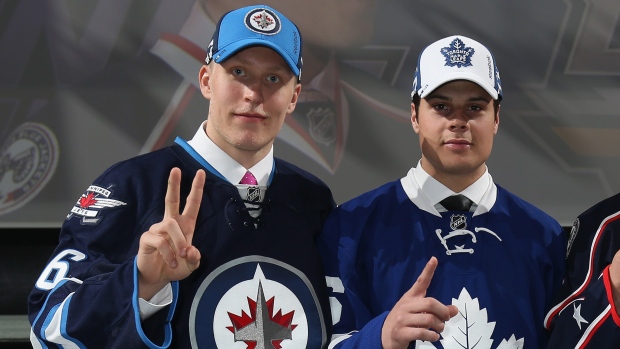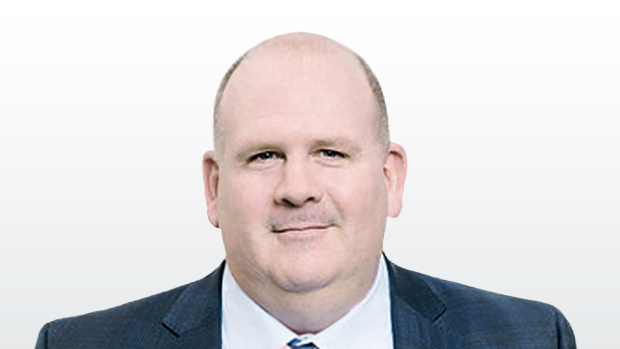 Different positions, different markets, different franchises with different needs. To be sure, comparing Auston Matthews and Patrik Laine isn't an exact science.
But that won't stop Maple Leafs and Jets fans from measuring their prized prospects against one another. Matthews was taken first overall. Laine went second, but was public about feeling the top selection should have been his honour.
Matthews and Laine face off for the first time in the NHL in Winnipeg on Wednesday when the Leafs visit the Jets.
They are linked in age and in ability. History will hold them up against one another. Who is better? Who had the better career? Who scored more? Who won more?
All of these questions will be asked about for years to come unless one is able to cleanly separate himself from the conversation.
Laine is 18 while Matthews is now 19. They've only just begun their NHL journeys but already know lots about one another.
"We've played against each other quite a bit over the last couple years," said Matthews. "[Laine's] a really big guy, has an unbelievable shot, really good hands, protects the puck well. So if he creates that time and space to get a shot off there's a pretty good chance it's probably headed to the net."
Laine is blunt on the folly of comparisons between the two.
"[Matthews] is playing his game and his career," Laine said. "I don't want to match my game to his. He can score 20 goals in a game, I don't care. It's good for him. I'm just going to help my team to win with my things."
In reality, both organizations got exactly what they needed.
The Leafs needed a No. 1 centre; a player to build their franchise around. They're in the early stages of a rebuild. With some players already in place, they needed the centrepiece — the guy to build it all around and to bring it all together. They got that in Matthews.
Winnipeg is a little farther down the road in its retool. If Jacob Trouba were under contract and playing, they would have six first-round picks selected by GM Kevin Cheveldayoff, who just happens to be in his sixth year with the Jets organization, in the lineup right now.
They have a No. 1 centre and top-50 NHL player in Mark Scheifele. What the Jets needed was some "it" factor. Some wow. A pure finisher. They needed Laine.
"[Laine] is a star, or has the potential to be a star if he wants to work at it and become a real good pro," Leafs coach Mike Babcock said on Tuesday. "Size, reach, a cockiness about him — not cockiness, that's the wrong word — a confidence about him. [He's] no different than Auston in that way. They're in a spot where they had centres already so he's a real good fit there in Winnipeg in that way."
So far in their ridiculously young careers, both players have met expectations.
Matthews leads the Leafs in scoring. While the team has yet to establish a top line, Matthews is second among all Leafs forwards in both ice time and shots on goal. Matthews has already shown he is creative, can finish and has a head for the game. He's strong on the puck and has heightened instincts.
In Winnipeg, Laine has a goal and one assist through three games and has been elevated to the team's top line with centre Scheifele and captain Blake Wheeler. He is poised to be the triggerman for a trio that is big, fast, skilled and dominant.
Laine anticipates the game from both an offensive and defensive perspective. He goes to the right spots on the ice whether the Jets have possession or are chasing the puck. He passes the puck well and is a strong skater. He needs to improve his strength and get to an elite level of conditioning, both common issues for an 18-year-old player.
Jets coach Paul Maurice says Laine and Matthews are two very different players.
"It's a contrast of positions and skill sets. The only thing that they share is a game breaking ability," said Maurice. "They are both going to be 'big goal' scorers."
So far the duo has provided strong possession numbers.
Matthews has been on the ice for 60 per cent of 5-on-5 shot attempts on a Maple Leafs team that is hovering around 56 per cent possession overall.
Laine has been on for 55.8 per cent on a Jets team that has had 44.3 per cent possession.
The Leafs haven't won a Stanley Cup since 1967 and the salary cap era has been unkind to them. Matthews, more than anyone else, represents the future in Toronto and the direction team president Brendan Shanahan has envisioned for the organization. The Leafs tore down their roster and got to the bottom of the NHL in order to draft Matthews. Now they will look to build up, but not in the haphazard manner of before. It's one step at a time, not only with a purpose, but with the understanding that development can't be fast-tracked or sped up. Matthews is the barometer. When he reaches his zenith the Leafs as a team will be getting there right alongside him.
Laine's role in Winnipeg is different. This is a roster on the verge of stepping into its window to contend. He will very likely do some of his growing while in pursuit of playoff slots and victories. His mistakes will be magnified. The Jets are close. They are still among the NHL's youngest teams but spots are beginning to be filled up. Winnipeg's foundation is almost set and soon it will be about tweaking the roster to try and go on extended runs.
Matthews and Laine represent different things to their teams. Matthews stands for hope and for brighter tomorrows.
In Winnipeg, Laine could be the piece that actually opens the door to announce the arrival of Winnipeg's tomorrow.