Matthews plans to keep it simple on return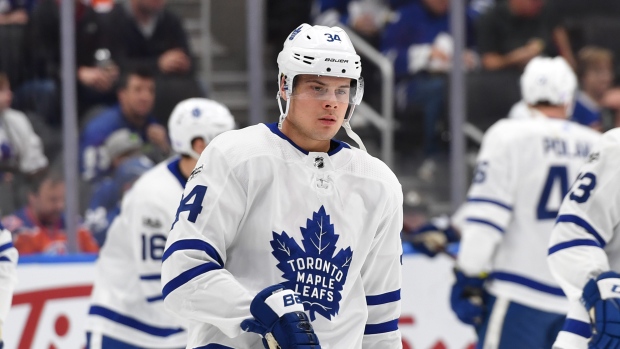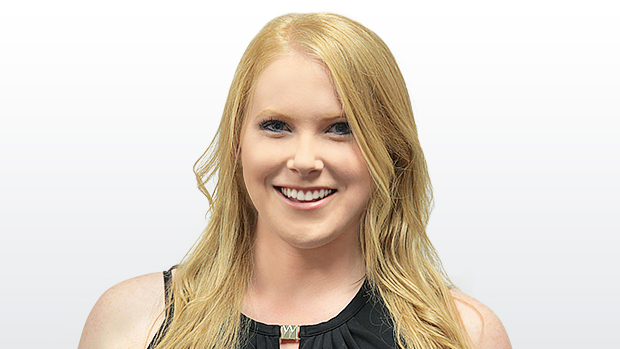 NEW YORK – This season hasn't gone exactly the way Auston Matthews had hoped. But with one game left before the NHL's holiday break, he has a chance to start getting it back on track.
Exactly two weeks after sustaining the first concussion of his playing career in a collision with Morgan Rielly in Pittsburgh, Matthews will return to the Leafs' lineup against the New York Rangers on Saturday. Following a rookie campaign where he featured in all 82 regular season games, the 20-year-old has sat out the Leafs' last six contests and has been absent from 10 of Toronto's first 36 matchups this season due to injury.
While he'd prefer not to be, Matthews is all too aware it will take a little time to get his legs back under him against the Rangers.
"I just want to play hockey," Matthews said. "Kind of know what to expect as far as conditioning, it's not totally going to be there, but hopefully throughout first, second and third period, I'll just get better and better, feel better and better through each period and just do what I do, contribute in a number of different ways and play my game."
Injury recovery may be all-too familiar at this stage, but coming back from a concussion is uncharted territory for Matthews. While he noted every experience is different, Matthews did have a few discussions with teammates who had also dealt with head issues in the past. Unlike previous ailments he's dealt with, Matthews had been able to skate for several days on his own before practicing, which he said would "maybe" ease his transition in getting back to full speed.
"I felt pretty good on the ice, the days I've skated; I've felt better every day, but there's nothing like getting into a game," he said. "It'll feel a little different than just practicing and practicing by myself, but that's the way it goes sometimes."
When Matthews came back from a lower-body injury in November, he rounded into form with two quick goals in the Leafs' 6-0 win over the Montreal Canadiens. New York is one of only five teams in the league Matthews has never scored against, and Toronto could certainly use some of his scoring prowess to help them right the ship. The Leafs have lost their last four road games and produced two goals or fewer in each of those defeats. Even with all the time he's missed this season, Matthews still leads the Leafs with 26 points, a clear indication of the impact he's had when healthy.
Despite missing a focal point of their team, the Leafs have fared just fine at times without Matthews. On the season, Toronto is 6-4 without him, a stat Mike Babcock was quick to note when questioned about why the Leafs weren't producing as much offensively without their top-line centre.
But Babcock isn't exactly disappointed to be getting Matthews back, either.
"I'm not trying to take anything away from Auston, but we have a good team; we have good players besides Auston," said Babcock. "He's been off for a while and we look forward to having him back​. They have [concussion] protocol for all these things, so they went through all that protocol, but he still skated pretty good, so it's not like he's been sitting around. I don't know [what to expect] at this point; I expect him to be good."
With the team's Christmas break looming, a stretch that will include three days off and a practice day, the Leafs could have erred on the side of caution and let Matthews sit out until next week. It's a thought that crossed the team's mind, but one they ultimately didn't feel necessary to carry out.
"I don't have anything to do with that; we have a medical group that decides these things," Babcock said. "It has nothing to do with me. We talked about [holding him out], obviously, and they just feel that they've gone way beyond probably what you could have done to give him all the time to be healthy and he's ready to go, so he's going."
Not that he would have had much of a say either, but Matthews was clear he didn't want to watch from the press box any longer than he had to.
"When I'm ready - get back in the lineup," Matthews said of his plan in dealing with the injury. "I feel ready, I feel good, so I'm excited to get back out there. I think just keeping things simple [is key]. I haven't played a game in a couple weeks, so you don't want to be out there trying to dipsy doodle guys, you want to just try and feel better and better each period."
At Leafs' morning skate, Matthews was back centring a line with fellow sophomores, William Nylander and Zach Hyman. That trio spent the entire last half of their rookie campaign together, but has only remained together sporadically this year. Matthews reiterated his commitment to making that line work for the Leafs and in building on the chemistry he knows is still there.
With Matthews the undeniable glue that holds Toronto's top line together, Hyman is positive his presence will be the difference-maker the Leafs have been lacking.
"Great players make players around them better," Hyman said. "I think Auston does that. He has the puck all the time, so he's skating through the neutral zone and he's strong in the defensive zone so we get it back quick. And then, in the offensive zone, he does his thing so, obviously, he's an elite goal scorer and all-around good guy, so it's fun to play with him."