Matthews proving he's the Leafs' most complete player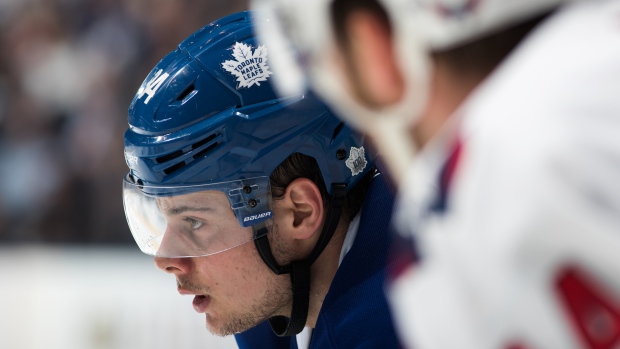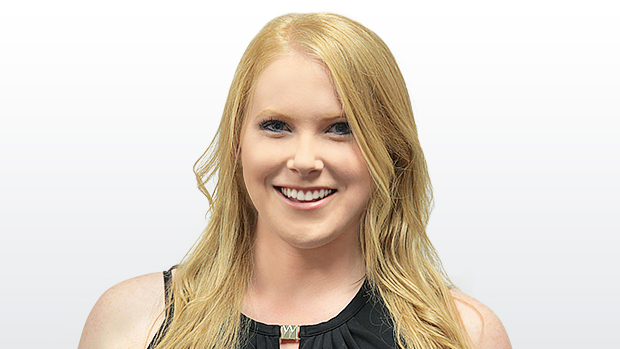 WASHINGTON, D.C. – From the day Auston Matthews introduced himself to the National Hockey League with a historic four-goal debut against the Ottawa Senators, the bar was set toweringly high for what he'd be expected to accomplish as a rookie.
Six months later, Matthews has morphed into the Toronto Maple Leafs' most complete player and is helping lead their playoff charge in a first-round series against the Washington Capitals, tied 2-2 going into Friday night's Game 5.
A list of Matthews' regular-season achievements includes franchise rookie records in points (69), goals (40) and game-winning goals (eight). Those totals also led all National Hockey League rookies in each category.
Matthews came one step closer to officially adding Calder Trophy winner to his resume after being announced as a finalist for the award on Thursday, along with Winnipeg Jets' winger Patrik Laine and Columbus Blue Jackets defenceman Zach Werenski. Nine Maple Leafs rookies have won the award before, with Brit Selby the last victor in 1965-66. Wendel Clark was the team's last nominee in 1984-85, finishing third in voting.
"It was pretty special to find that out yesterday," Matthews said Friday after morning skate. "There are a lot of really good rookies in this class this year and to be named as one of the top three is a pretty big honour."
Matthews isn't big on talking about himself, preferring to focus on the team where he can. But that stoic presence in front of the cameras belies the fun-loving goofball his friends know him to be in private. For all the well-documented annoyances of playing in a market as big as Toronto, Matthews has embraced the role, impressing his teammates in the process.
"It's a real honour, and much deserved. He's the real backbone of this team," winger Connor Brown said of Matthews' nomination "The thing about Auston, no matter what, he brings the same attitude and approach. When things are going tough, he's still pushing, no matter what the score is. It's contagious and it's nice when one of your best players is doing that every night."
Matthews had a slow start to his first NHL postseason, clocking in at minus-1 with five shots on goal through the first two games where he was mostly invisible until the third frame of Game 2. Once he got his skates under him, Matthews was a dominant force. He tallied three points (two goals, one assist) and eight shots on goal over Games 3 and 4, including the marker that pulled Toronto within one with nine minutes to go in the third period of Game 4.
"I feel like I've gotten better," said Matthews of his performance in the series. "You kind of get more comfortable each and every night to expect not too much space. It's pretty physical – a lot of 50/50 battles that you got to make sure you're winning. I think that's kind of been the key for us, for everybody, just trying to get better each game."
All those little details that matter in the postseason are blossoming in Matthews' game. He's at 50 per cent in the faceoff dot and 58.3 per cent on defensive-zone draws, well up from his regular-season percentage (43.4). Matthews leads all Maple Leafs' forwards with six blocked shots, is second on the team in takeaways (four) and has the third-best shooting percentage (15.4 per cent), while playing the most minutes among forwards (21:06 per game).
His line with William Nylander and Zach Hyman has produced excellent possession totals (63.3 per cent), outpacing their primary Capitals matchup of Evgeny Kuznetsov, Justin Williams and Marcus Johansson (50.7 per cent).
"I thought [Matthews] was outstanding for us last game. I think he just gets better and better," said head coach Mike Babcock. "He played when the game was on the line and pushed us back in. To me he's a 200-footer with and without the puck. But what I like about him is he's just steady and does a great assessment of himself. Takes ownership for what he does right and does wrong."
Driven by a desire to be the best player on the ice, his teammates say there's no aspect of his game Matthews won't work on to get there.
"He likes to stack the deck for himself," defenceman Connor Carrick said. "He makes it all look easy, because he works at it. When you're out there with him, he tries to talk to you and help you defensively to break out. That's something elite centers do."