Matthews, Rielly hope summer skills camp boosts competitive edge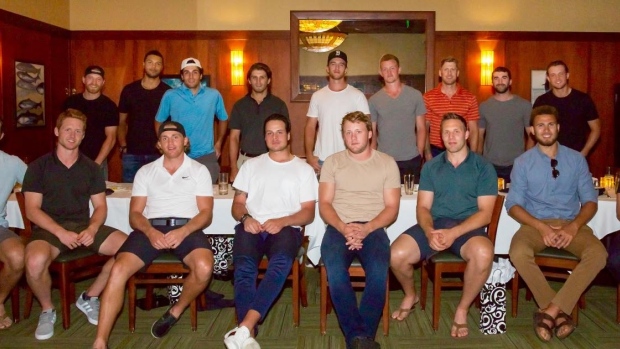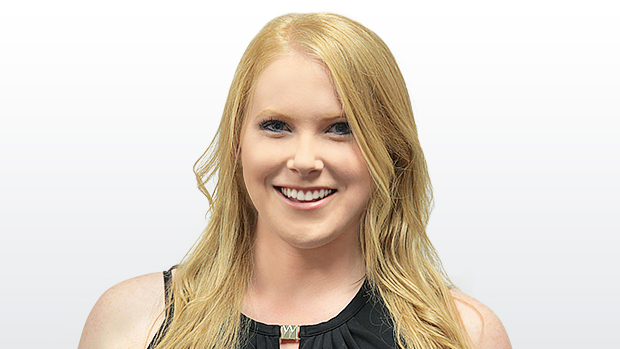 NIAGARA FALLS, Ont. -- Auston Matthews has heard the question on repeat for weeks.
After a resplendent rookie season, what exactly does the NHL's reigning Rookie of the Year have planned for his encore? The answer - whatever it winds up being - began taking shape this past summer the same way it had the four before: on a sheet of ice with performance coach Darryl Belfry.
Matthews has been an eager student of Belfry's since he saw the undeniable results of his tutelage on display by NHL stars like John Tavares and Sidney Crosby. The results of that relationship born of hours of one-on-one training have been exceptionally positive so far, but maintaining an edge in a league where speed and skill are the premium currency is no easy task.
So this summer, Belfry, who works with the Maple Leafs as a player development consultant, decided to embark on a new venture and host his own skills camp. Matthews, of course, was all in. Ditto teammate Morgan Rielly. They descended on Fort Myers , Florida (where Belfry owns a hockey school) in late August, along with the likes of Patrick Kane, Seth Jones, Noah Hanifin, Jack Eichel, Cam Fowler, Lars Eller, Shayne Gostisbehere, Mike Matheson, Jack Johnson, Ryan Hartman, Kyle Palmieri and Nick Schmaltz, to put the final days of their summer to good use.
"When you get all those elite guys out there, you really bump up the intensity and that's what really helped coming into training camp, having done it at that level already," Matthews said on Sunday. "Those guys have been on the Olympic teams, they're All-Stars, they've been around the league and won Stanley Cups, so working with them gives all of us a competitive advantage."
Showing off what Matthews and Rielly picked up from Belfry began at Leafs' training camp, which wrapped up its three-day stint in Niagara Falls on Sunday, which also happened to be Matthews' 20th birthday. Belfry's employment with the Leafs precludes him from speaking to the media, but his reputation as a coach precedes him. He's known for seeing the game through a different lens and drawing out the most from a player's skill set.
At each of the camp's four days, he split the forwards and defence up to focus on individual skills - like end-zone details, breakouts and working off the rush – before bringing everyone together to do high-tempo work in three-on-three and four-on-four, followed by an off-ice gym session.
Rielly was pleased with his offseason to that point and saw the camp as an opportunity to push himself further with "one of the best skill coaches in hockey."
"I felt I was in great shape and feeling really good on the ice, so I felt it was time to really focus on the offensive side of the game," he said of deciding to attend the camp. "Darryl is pretty intuitive and creative. I think it's important to be open to what he's trying to teach you. I'm also a believer that we have one of the best coaches in hockey [in Mike Babcock], so it's important to listen to him too, and find that balance in your game."
Entering his fifth year in the NHL, Rielly has experienced the league's shift to more of a speed game in real time. Both he and the Leafs believe there's another level he can reach in his game, at both ends of the ice, and an intensive few days with players as eager as him to push their games forward will pay dividends long term.
"When you have a chance to go train with guys for a week who are world-class players right before camp, you take advantage," he said. "You never know what the next thing is going to be, whether it's adjusting to more speed or skill or the systems that teams are playing, because that's one thing that's changed a lot, too. You have to be prepared for everything."
The details of Matthews' early years on the ice in Arizona, where rinks were small and puck thievery was encouraged, have been endlessly pored over since even before he was drafted number one overall. His unconventional path gave Matthews a foundation of creativity that Belfry has only been able to amplify and it's why Matthews shuttles throughout the summer from his home base in Scottsdale to see Belfry in Florida (or Toronto) for days at a time and why the camp was the perfect chance to fine-tune his game before a season where expectations couldn't be much higher.
"Darryl has a pretty brilliant mind for hockey. It's kind of all he thinks about - he lives, eats and dreams it," Matthews said. "The way he sees the game is so differently than the average hockey eye does, which is what really gives you an edge. Instead of doing a typical skate down the ice and chipping the puck in, [with Darryl] you're forcing the defence to switch. Or if you're an offensive forward, he really wants you spreading out the ice and doing things that can break you free so there's more space. When you're a skill guy you need that and he gives you tools for that."
Other than just learning from Belfry, the camp gave Matthews a glimpse into Kane, a player he's watched closely for years on the ice. Matthews was a sponge around the Hart Trophy winner, watching firsthand what it takes to compete at a high level season after season.
"His habits are just so good; he works so hard," Matthews said. "That's something I didn't know too much about because you just look at a guy like that and he's just gifted and so talented and skilled, but he's worked at it and you can tell when he's on the ice. He's so focused and works real hard and then, off the ice, too, he's got his own regime he goes through. I was really impressed. It was something I could take with me from there."
In the gym, Matthews worked on getting more explosive and faster in his first couple steps, work that so far looks to be paying off as the Leafs look towards opening of the preseason schedule on Monday. And even before a new season begins, both he and Rielly could see Belfry's camp becoming a regular part of their summer.
"Now that we've had a chance as players to talk about what we did that week and having one year under our belt, we know what we could change and do better to make it even better," Rielly said. "Probably all those guys, if not more guys, would want to go back."