Matthews: 'We feel like we can contend now'
Elite centre Auston Matthews says every member of the Toronto Maple Leafs heads into training camp more 'hungry' than ever and will not run from the intense pressure of sky-high expectations for the upcoming NHL season after the summer signing of fellow elite centre John Tavares, TSN Senior Hockey Reporter Frank Seravalli writes.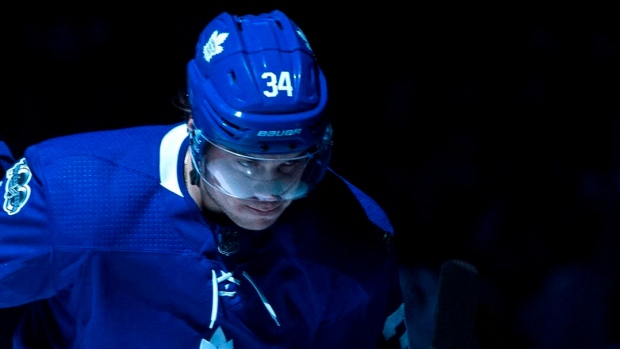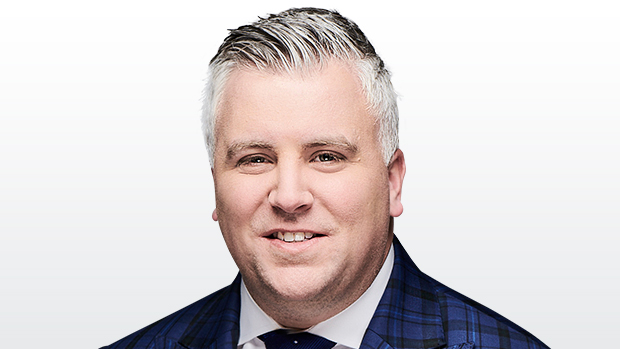 CHICAGO — Many a team has buckled under the weight of enormous expectations. Heck, it took the Washington Capitals until the odds were off to finally come through with a Stanley Cup.
The Toronto Maple Leafs aren't going to run from that pressure, which ratcheted to a new level after making the splash of the summer signing John Tavares on July 1.
Auston Matthews says the Leafs are ready for the preseason buzz when training camp opens next week.
"I think it will be good for us, honestly, because we have high expectations of ourselves," Matthews said here at the NHL's Player Media Tour. "I think everybody is going into this year hungry and driven to do better individually and as a team. Those expectations go up quite a bit when you add a guy like 'J.T.' I think we're all ready for that, though."
After consecutive first-round playoff exits, and not taking a step forward last season, Matthews said just making it to the second round isn't what the Maple Leafs have in mind for his third NHL campaign.
"You get [to the playoffs], feel good about yourself, and obviously expectations grow," Matthews said. "You want to do better.
"For us, we feel like we can contend now. We want to win."
Tavares' arrival has turned the Maple Leafs into a two-headed monster down the middle. That same type of centre strength is what helped the Pittsburgh Penguins win three Stanley Cups in the last decade.
"I think they're a great team for us to look at as not [to] kind of idolize, but strive to be like, because they've had all of the success with their centre depth," Matthews said. "We've got three really solid centres, it's going to make hard matchups for other teams. I think centre depth plays a lot into success of other teams nowadays."
The two-time Hart Trophy finalist Tavares, who turns 28 in two weeks, believes he can learn a lot from the soon-to-be 21-year-old Matthews.
Some have tried to conjure up an image of Matthews and Tavares jockeying for Leafs' centre supremacy. It's pretty clear that both view this as a complementary partnership, two star players joining forces. Remember: Matthews was a big part of the campaign for the Leafs to help land Tavares.
"I think we'll push each other," Tavares said in a separate interview. "I think for me, seeing someone as good and as talented as him – and driven at that age – it will only push me to want to be better and continue to play at a high level. Being around that on a daily basis and going up against that in practice, and being able to talk and communicate as teammates will only make me better."
If the Penguins are the model Matthews is striving for, Tavares would seemingly be fine with a seven-year run in Toronto similar to the one the Capitals just capped off. The expectation then might include a little heartache. That, too, more often than not comes with the sky-high expectations that now surround the Maple Leafs.
"We feel with the group that we have, we hope to have a large window of opportunity to give yourself year after year of a chance," Tavares said. "It's something that I see with a team really like Washington. People always say, 'Oh, they can't get over the hump.' Well, they gave themselves year after year in the playoffs and this is the year that it clicked for them. Sometimes it happens quicker, sometimes it takes time and takes a little bit more scars to get through that. Hopefully it happens as soon as possible … We have a really talented team and we have a great opportunity with how good the core is."
Contact Frank Seravalli on Twitter: @frank_seravalli