McKenzie: Canada shouldn't count on NHL help at World Juniors
It doesn't look like Team Canada can count on getting much, if any, NHL help for the 2015 World Junior Hockey Championship. Of the six players eligible to play for Canada currently on NHL rosters, it doesn't appear, as of right now, that any will be joining the Canadian contingent.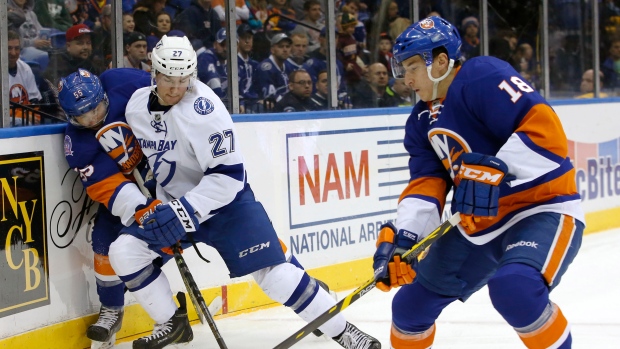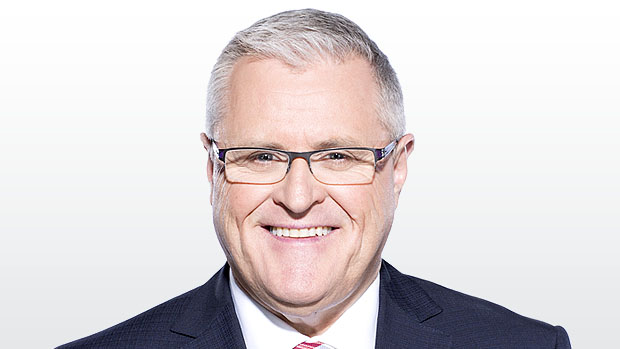 It doesn't look like Team Canada can count on getting much, if any, NHL help for the 2015 World Junior Hockey Championship.
Defenceman Aaron Ekblad is playing so well, and so much, that the Florida Panthers have already decided he's not going anywhere. That's not a surprise to Canada's national junior team or anyone else, but it's probably the one that will hurt the most as Canada's most glaring need may be for a top-pairing, right-shooting blueliner. (Kelowna's Madison Bowey is probably the only one fitting that description right now).
Left winger Jonathan Drouin of the Tampa Bay Lightning falls into the "highly unlikely" to be loaned department.
At this time, Drouin is playing, and contributing, to a winning Tampa team. He may only be on the fourth line (playing between nine and 14 minutes a night) and getting some second-unit power-play minutes now and again, but in the eyes of the Lightning, Drouin is playing, contributing and developing. Now, if in three weeks Drouin is a healthy scratch on a regular basis, then perhaps there's a decision to be made, but that's highly unlikely.
That leaves a trio of forwards – Vancouver centre Bo Horvat, Ottawa centre/right winger Curtis Lazar and New York Ranger right winger Anthony Duclair – Team Canada will be awaiting word on.
Lazar is currently nursing a minor injury, but he's been playing and contributing well on a quasi-Kid Line with Mike Hoffman and Mark Stone. Categorize Lazar, for now, as in the doubtful (to be loaned) category. The only way that changes is if his minutes and/or level of play drops off markedly in the next three weeks.
A week ago, the odds of the Rangers loaning Duclair to Team Canada looked pretty good, but his performance in the last couple of games have called that into question, which is another way of saying it could go either way for Duclair, depending on how he's performing, or not, at the last possible moment he can be released.
It may be a similar dynamic with Vancouver's Horvat. A week ago, the general sense was the young centre could be returned to London of the Ontario Hockey League, but after last night's three-assist performance and team president Trevor Linden's vote of confidence, that's not happening any time soon.
Not going back to London isn't necessarily the same as not being loaned to Team Canada, but if the player is winning faceoffs and contributing offensively, as he did last night in the big win over Chicago, he's not going anywhere.
It goes without saying, but we'll say it anyway, that Colorado's Nathan MacKinnon won't be on Team Canada. He's still eligible for the tournament, but is so firmly entrenched as an NHLer that he's never been an actual consideration.
But on Horvat, Duclair and Lazar, a lot can change in three weeks, so those underage junors will be evaluated by their respective NHL teams at the last possible moment they can be loaned.
That last possible moment, by the way, is December 19. That's the day, at 11:59pm, when NHL rosters are frozen until after Christmas. If an NHL player is going to be assigned anywhere before Christmas – the minors, junior, Europe or loaned out to play in the WJHC – it must happen no later than December 19.
Canada will name on December 1, next Monday, the 28 to 32 players invited to its final evaluation camp, which begins December 11 in Toronto, but the first of three pre-tourney games is not until December 19. Hockey Canada policy now does allow a player to join the team from the NHL as late as December 19.