On Kessel, free agents, trades and more
With the NHL Draft and free agency just around the corner, TSN Hockey Insider Bob McKenzie has the latest on possible landing places for Phil Kessel, Mike Reilly, Mikhail Grigorenko and more. He also weighs in on trade speculation and the status of Eric Staal and Cam Ward in Carolina.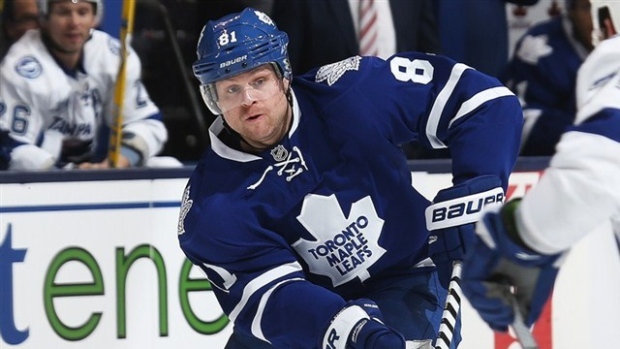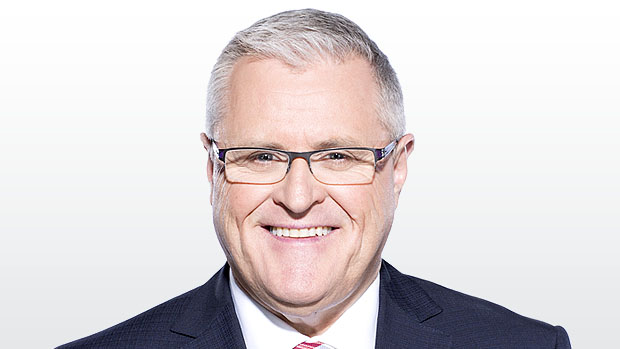 University of Minnesota standout defenceman Mike Reilly becomes an unrestricted free agent on Tuesday (June 16), but the Columbus Blue Jacket draft choice (fourth round, 98th overall, in 2011) won't necessarily have chosen a team by that date.
Reilly is, however, believed to narrowing his interest amongst the eight to 10 clubs (Chicago, Columbus, Edmonton, Los Angeles, Minnesota, Montreal, New York Rangers, Pittsburgh and Tampa Bay) who interviewed him at the NHL Combine in Buffalo.
In fact, the 21-year-old defenceman who played well for Team USA at the World Championship is in the process of having second interviews and/or visits with the teams he's most interested in.
Reilly is currently in Los Angeles, training with strength and conditioning coach Andy O'Brien, and rubbing shoulders with Sidney Crosby and Nate MacKinnon, amongst others. The Kings are one of the teams wooing Reilly, who also reportedly visited the Blackhawks in Chicago this past week and attended a Cup final game while in the Windy City. The Hawks have been cited as a frontrunner for Reilly since the player kicked off this process almost a month ago by de-registering from the University of Minnesota to trigger his free agency.
Reilly's father Mike is a minority owner of the Minnesota Wild.
Reilly can't officially sign a contract until July 1 but is free to announce his decision on June 16 or any time after that. Reilly is technically property of the Blue Jackets until June 15 – that's when their exclusive negotiating window expires, though Columbus did give permission for Reilly to speak to other clubs before then.
***
The Buffalo Sabres are waiting to see if there's validity to the speculation that soon-to-be restricted free agent Mikhail Grigorenko is signing a contract in the KHL.
Grigorenko, 21, is coming out of his three-year, entry-level contract with the Sabres, having played 25 NHL games this past season and 68 over the last three seasons. The Sabres initially indicated to the player at season's end they wanted to re-sign him but, for now anyway, were not prepared to give him a one-way contract.
There has since been talk Grigorenko will opt to return home to Russia and take a more lucrative offer in the KHL rather than contest for a spot on the Sabres on a two-way contract next season.
***
As my colleague Pierre LeBrun reported earlier in the week, Carolina GM Ron Francis and Rick Curran, the agent for Eric Staal and Cam Ward, were scheduled to meet to discuss, amongst other things, the futures of the Hurricanes' captain and No. 1 goalie, each of whom is a year away from unrestricted free agency.
Well, that meeting did take place but it was simply a preliminary discussion. No decisions have been made and, for now anyway, all options remain open for all parties, though it's worth noting Staal and Ward have full no-move clauses.
In other words, stay tuned for further developments.
***
There's going to be considerable (trade) speculation, obviously, about the futures of Phil Kessel and many more Maple Leafs leading up to the draft.
Toronto is looking to rebuild and the Leafs' veteran core players will generate varying degrees of interest. Most of them have limited no-trade clauses.
Kessel's limited NTC is believed to include eight teams he can be traded to. Prior to the trade deadline, TSN reported those eight teams were believed to be: Boston; Chicago; Los Angeles; Minnesota; Montreal; New York Rangers; Philadelphia; and Pittsburgh.
But that doesn't preclude the possibility of the Leafs finding a suitable deal with a team not on the list and asking the player to amend the list. Also, with each new contract year, it's believed a new list can be submitted by the player so the list can change from year to year. The contract year expires June 30.
***
The 2015 unrestricted free agent class is not perceived to have a lot of marquee value, especially as it pertains to forwards, but there does appear to be keen interest in what looks like an intriguing list of defencemen.
Amongst those expected to be available on July 1 are: Pittsburgh's Paul Martin and Christian Ehrhoff; Los Angeles's Andrej Sekera; Chicago's Johnny Oduya; and, Washington's Mike Green, amongst others.