McKenzie: Reviewing the roster; a look at Canada's junior invitees
Canada has not won a gold medal at the World Junior Championship for the past five years, not since 2009 in Ottawa when Pat Quinn was behind the bench. Canada has not won a WJC medal of any colour in the last two years. Can you say drought? Angst? As TSN Hockey Insider Bob McKenzie explains, with the tournament being hosted in Toronto and Montreal this year, Canada will no doubt endure more than the normal level of pre-event second guessing.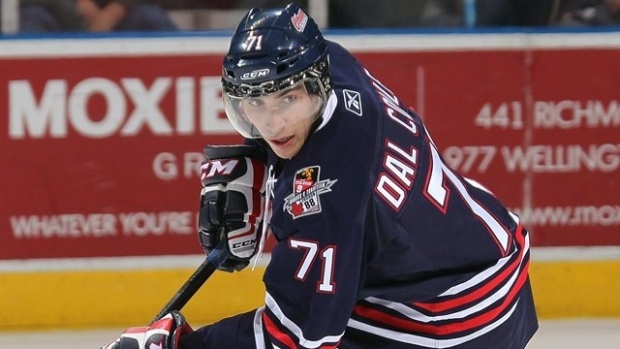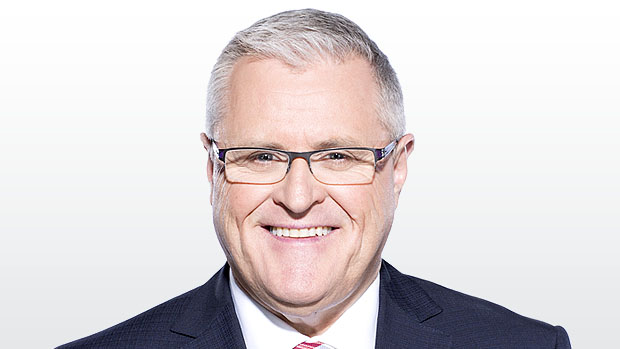 Canada has not won a gold medal at the World Junior Championship for the past five years, not since 2009 in Ottawa when Pat Quinn was behind the bench.
Canada has not won a WJC medal of any colour in the last two years (which is unprecedented since launching the program of excellence in 1982), losing to Russia in consecutive bronze-medal games in 2013 and 2014.
Can you say drought? Angst?
Suffice to say Hockey Canada will no doubt endure more than the normal level of pre-event second guessing – which even in successful times can be off-the-charts crazy – as it announced today at 11 a.m. ET the 29 players invited to Team Canada's final evaluation camp that starts Dec. 11 in Toronto.
With the tournament being hosted in Canada – Toronto and Montreal will share it, opening in both cities Dec. 26 and finishing Jan. 5 with the gold-medal game in Toronto – there'll be even more intense scrutiny of this year's team.
Today's list of invitees does not includes the seven Canadians currently in the NHL and still WJC-eligible, some of whom, if made available, could tremendously boost the outlook for Team Canada.
Colorado's Nathan MacKinnon, NHL rookie of the year last season, is, of course, not even a consideration. Neither, really, are Florida defenceman Aaron Ekblad, who has played too well and too much in his rookie pro season for the Panthers to consider parting with him, and Calgary forward Sam Bennett, who is technically still an NHLer even though he is on long-term rehab from pre-season shoulder surgery.
That leaves Tampa left winger Jonathan Drouin, Vancouver centre Bo Horvat, Ottawa centre Curtis Lazar (who for purposes of Team Canada is more a right winger than a centre) and New York Ranger right winger Anthony Duclair as potential considerations who could be added before the NHL pre-Christmas roster freeze that goes into effect at 11:59 p.m. on Dec. 19.
But that is a story for another day, quite likely Dec. 19.
Today's story is who has been invited, or not, to try out for Team Canada, which this year is being coached by Gatineau Olympiques head coach Benoit Groulx, with Guelph Storm head coach Scott Walker and Victoria Royal head coach Dave Lowry as his assistants.
This year's Team Canada is likely to be an older group. Twenty of the 30 players invited are 1995-born, in their final year of junior eligibility.
The most noteworthy exception, of course, is 1997-born and 2015 draft eligible phenom Connor McDavid, who's currently sidelined with a broken hand (almost three weeks into an anticipated five-to-six week healing period) but still projected to be ready for the WJC. McDavid is one of only two 2015 draft eligibles – Kingston's Lawson Crouse is the other – going to the camp.
Hockey Canada has invited two goaltenders, 10 defencemen and 17 forwards to the final evaluation camp. The final 22-man roster of two goalies, (likely) seven defencemen and 13 forwards does not need to be submitted until Christmas Day. Even then, if a country wanted to leave vacancies and add players as the tournament progressed, it can do so.
Here's a look, position-by-position, at the players invited to the final evaluation camp and the battle for spots on Canada's 2015 national junior team:
GOAL: As was the case a year ago, Hockey Canada has decided to take only two goaltenders to the final camp. So, ladies and gentlemen, (barring injury), your Team Canada netminders for 2015 are: Montreal Canadien prospect Zach Fucale of the Halifax Mooseheads and Winnipeg Jet prospect Eric Comrie of the Tri City Americans. Fucale is one of seven returnees invited today.
By inviting only two goalies and effectively "awarding" the netminding positions to Fucale and Comrie, Hockey Canada is choosing "comfort" over "competition" at that position. Because Canada finished out of the medals last season, critics said the lack of competition in goal was a definite minus. But Canada also finished out of the medals two years ago and had a competitive situation in net. So which is best?
There's no question, though, that over this five-year gold-medal drought, goaltending has been a significant area of concern for Team Canada at the WJC and, internationally speaking overall, an area Hockey Canada knows much work is required on the development front.
Fucale has struggled at times this season for a rebuilding Halifax team. His goals-against average of 3.35 is 13th in the Quebec League and his save percentage of .886 is 14th, although scouting reports suggest he's been playing better of late. He likely clinched one of the two goalie berths with a tremendous performance for the QMJHL in a Subway Super Series game against the Russians earlier this month.
Fucale and Comrie were Canada's goaltending tandem at the 2012 Ivan Hlinka U-18 tourney, with Fucale playing in all but one game en route to a gold medal.
Canada can name a third goalie as an emergency back-up but won't do so until closer to Christmas Day. The other goaltenders who were in the running to unseat Fucale or Comrie for an invite were: Pittsburgh Penguin prospect Tristan Jarry of the Edmonton Oil Kings; 2015 draft eligible Mackenzie Blackwood (a late 1996 born) of the Barrie Colts; and, Dallas prospect Philippe Desrosiers of the Rimouski Oceanic. Blackwood was the only one of the five goalies listed above who wasn't part of Hockey Canada's summer development camp.
DEFENCE: Two returnees – Winnipeg 2013 first-rounder Josh Morrissey of the Prince Albert Raiders and Colorado prospect Chris Bigras of the Owen Sound Attack – are amongst the 11 blueliners invited.
Bigras, however, is not considered a lock to make the team. He didn't play well at the WJC last year and didn't perform nearly as well at Colorado's NHL training camp this year as he did a year ago. He has played well in Owen Sound this season but he'll have to battle to win back his spot.
This group will really miss NHLer Aaron Ekblad, not only because he's a tremendous two-way threat, but he's also a right-hand shot who plays the right side, something that is decidedly absent this year.
Morrissey, who can quarterback a power play, will no doubt nail down the top spot on the left side of the defensive depth chart. Washington prospect Madison Bowey of the Kelowna Rockets is the only true right-shot, right defenceman going to camp, so Morrissey-Bowey could emerge as the top pairing.
Based on how well they've played since being returned from the NHL, as well as strong efforts in the Subway Super Series games against the Russians, Edmonton prospect Darnell Nurse of the Soo Greyhounds and Anaheim prospect Shea Theodore of the Seattle Thunderbirds would appear to be top contenders to get potential top-four roles on the team.
Both are left-shot defencemen but Theodore can, and likely will (assuming he makes it) play the right side.
Groulx and his staff aren't about to guarantee anyone a spot on the team without earning it at the final camp, but the reality is these four 1995-born defencemen are likely in the position of having to play their way off the team as opposed to playing their way on.
Beyond that, though, the competition is wide open and much like putting together a jigsaw puzzle with the right pieces to fill specific power play/penalty kill/offence/defence needs. Finding the right "mix" of players will be an important consideration.
Based on his play at the summer evaluation camp, as well as his size and mobility, 1996-born Haydn Fleury, the Carolina prospect who went seventh overall in 2014, would seem a natural fit in Team Canada's top six. But he hasn't played particularly well for Red Deer in the WHL this season, so he's going to need a strong camp.
Then there's 6-foot-7 Sam Morin, the Philadelphia first-rounder from Rimouski. He's missed most of this season with a broken jaw and only came back Nov. 22 but he has the size and talent to be a factor – if he's on top of his game.
Fleury and Morin are both left-shot, left defencemen. Other left D competing for spots are Bigras, whose forte is a composed and solid two-way game; Columbus prospect Dillon Heatherington, a steady stay-at-home defender for Swift Current; and, Philadelphia prospect Travis Sanheim, the big, rangy and mobile Calgary Hitmen blueliner. Of that entire group on the left side, Fleury and Sanheim are the only 1996 borns. Sanheim's game can be a little raw compared to the older 1995 borns but he has a dynamic, offensive element many of them do not.
On the right side, beyond Bowey and Theodore, there is only one other challenger and he is intriguing on so many levels.
Victoria's Joe Hicketts is the only defenceman invited to this camp who wasn't invited to the summer camp. At 5-foot-8 and 175 pounds, he's not blessed with extraordinary size or speed, and the 1996-born blueliner wasn't drafted by an NHL team last summer.
But after attending Detroit's summer prospect camp, and then getting invited to the Wings' rookie tournament team in Traverse City, the undrafted free agent sufficiently impressed the Wings to get an NHL contract. He's been an offensive dynamo in the WHL this season.
With seven goals and 36 points in 28 games, he leads all WHL defencemen in scoring, but he's fifth amongst all players in the WHL. It doesn't hurt that Lowry, who will handle the defencemen for Groulx, is Hicketts' head coach in Victoria.
For a defenceman of that stature in the WJC, Hicketts doesn't have the same dynamic qualities to his game as, say, Ryan Ellis in 2009 and 2010, but he has a scrappy get-things-done mentality and puts up points.
CENTRE: If the Vancouver Canucks loan Bo Horvat to Team Canada, the depth chart in the middle of the ice becomes quite easy to fill out: Connor McDavid, Sam Reinhart, Horvat and Nic Petan. That foursome doesn't even include returnee centre Frederik Gauthier, the Toronto first-rounder playing in Rimouski. Gauthier isn't guaranteed a place on the team, but the betting is his exemplary work as a penalty killer and size/strength could put him in the group of 13 forwards. If Horvat isn't loaned, Gauthier could be that fourth-line centre, unless Team Canada is looking for a more dynamic offensive presence in that slot.
McDavid, Reinhart and Petan are all returnees from last year's team, though McDavid and Reinhart played on the wing in 2014. McDavid is the undisputed No. 1 centre this year. Reinhart, the Buffalo prospect of the Kootenay Ice, is (for now anyway) viewed by Team Canada in his natural centre position this year. Petan, the Winnipeg prospect who plays for the Portland Winterhawks, will also be a key offensive contributor. With four returnees (McDavid, Reinhart, Petan and Gauthier) at centre – five if you count Horvat – the other pivots invited are obviously up against it.
Not surprisingly, then, each of the four remaining centres invited to the camp are versatile players who can also play on the wing and, quite likely, will have to if they're going to make the team.
Jason Dickinson (Dallas/Guelph) is a heady player, highly adaptable and can play all three forward positions. Nick Paul (Ottawa/North Bay) can play left wing or centre and offers size, strength and a power game. Brayden Point (Tampa/Moose Jaw) is smaller in physical stature but stood out for the WHL in the Subway Super Series and can play centre or right wing.
And then there's Rourke Chartier of the Kelowna Rockets. Of all the invitees, this is one that is most surprising. Chartier, a 1996-born, 5-11, 180-pound centre who can play wing, was taken 149th overall by San Jose in the 2014 NHL draft. He's one of only three forwards invited to the final camp who weren't at the summer evaluation camp.
But he's also leading the WHL in scoring, with 29 goals and 48 points in 27 games. Given the depth at centre and the pedigree of those he'll still have to compete against on the wing, Chartier may be a darkhorse but no one has held a hotter hand of late, scoring 18 goals in 14 games for the Rockets in November.
LEFT WING: Tampa releasing Drouin may be the longest shot of the four unanswered NHL questions up front, but even if Team Canada doesn't get him, it feels reasonably confident with the talent and depth on the left side.
With or without Drouin, Phoenix first rounder (2013) Max Domi of the London Knights would appear to be a lock. He was the poster boy as the biggest omission to last year's final evaluation camp, but there'll be no denying him this year.
St. Louis first-rounder Rob Fabbri of the Guelph Storm is 1996-born but he almost made the Blues out of training camp and would appear a leading contender for a spot on the left side. Fabbri is a natural centre with the Storm, but viewed as a winger for Team Canada. He could shift to the right side, if necessary, but goes into camp as a left winger.
Big Nick Ritchie, the Anaheim top 10 pick from 2014 who plays for the Peterborough Petes, is a late 1995 born and, if he shows he's on his game (size, strength, physical presence and skill), is another contender for a spot.
Worth noting, the line of (left to right) Fabbri, McDavid and Ritchie (playing his off wing) was outstanding at the summer evaluation camp, but, for now anyway, Ritchie is being looked at on the left side more than the right. Of course, that could easily change.
Fabbri and Ritchie are going to be pushed by Calgary Flames' 2013 first-rounder Morgan Klimchuk of the Regina Pats and New York Islander 2014 5th overall pick Michael Dal Colle of the Oshawa Generals, who has 18 goals in 20 OHL games this season.
Also worth noting: when McDavid tore up the 2013 World Under-18 Championship as a double underager, Klimchuk was on his left wing and Sam Reinhart was on his right side.
The left-side battle is rounded out by two players who have impressed even though neither was invited to the national junior team summer camp: Dallas prospect (40th overall in 2013) Remi Elie of the Belleville Bulls (11 goals and 29 points in 27 games) and 2015 potential top five prospect Lawson Crouse of the Kingston Frontenacs, who has 12 goals in 24 games and plays a complete power game.
RIGHT WING: If Curtis Lazar (Ottawa) and Anthony Duclair (New York Rangers) don't arrive from the NHL, the right side is more wide open than any position on the team.
The only two natural right wingers invited are 1996-born Jake Virtanen, Vancouver's sixth overall pick in 2014 who plays for the Calgary Hitmen, and 1995-born Nick Baptiste, taken 69th overall in 2013 by Buffalo and recently traded from the Sudbury Wolves to the Erie Otters.
Whether Lazar and/or Duclair are assigned to Team Canada, the staff would appear to believe there are enough other converted right wing options, including Fabbri, Ritchie, Dickinson, Point, Chartier and, if necessary, Reinhart to push Virtanen and Baptise.
Noticeably absent from the right side is New York Islander 2104 first-round Josh Ho-Sang, recently traded from Windsor to Niagara in the OHL. Ho-Sang had a strong outing in the one Subway Super Series game he played (one goal and three points) and has four goals and 25 points in 17 OHL games this season.
So Ho-Sang, a 1996 born, becomes to the 2015 WJC what Domi, a 1995 born, was one year ago. That is, a highly skilled but high-risk offensive talent who's going to be talked about greatly, especially if Canada's goal-medal drought extends to six years or notably if its medal-less drought were to go to three years.
Of the 29 players invited, only three are from the QMJHL, though that number would have been higher if MacKinnon, Drouin and (injured) Jeremy Gregoire were available. There are 14 from the WHL, 12 from the OHL and none from the NCAA.