McKenzie: Scheduling far from only change for World Under-17 Challenge
As TSN Hockey Insider Bob McKenzie writes, the eight team World U-17 tourney is one of the underrated gems of international hockey.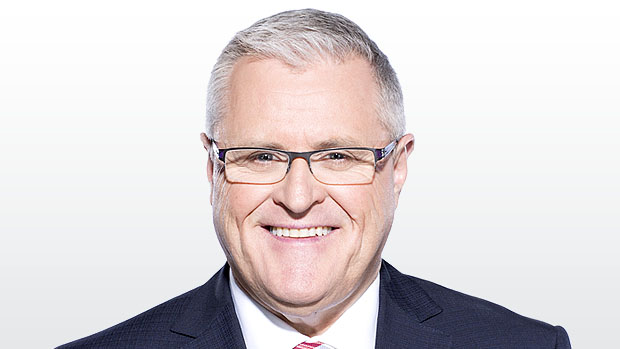 Not sure who's responsible for re-jigging the international hockey calendar, but hey, man, thanks.
That is, much gratitude to whomever decided the World Under-17 Challenge should be moved from between Christmas and New Year's to the first week of November.
The eight team World U-17 tourney is one of the underrated gems of international hockey. As long as it was being played in a Canadian venue in late December, while a hockey nation's gaze was fixed almost exclusively on the annual World Junior (Under-20) Championship going on at the same time, the U-17 was always going to be dwarfed.
Selfishly speaking, as someone who covers the WJC and, therefore, is fixated on it and only it over Christmas, I could never begin to give the U-17 tourney the coverage it deserves. I couldn't even watch it.
Until now.
The World U-17 Challenge opened Sunday in Sarnia, Ont. It wasn't a particularly good start for two of the three Canadian teams. Team Canada White lost 5-1 to Finland and Team Canada Black lost by the same score to Russia in Group A round-robin games. Team Canada Red beat Slovakia 6-0 while defending champion Team USA doubled up on Sweden 6-3 in Group B, which is being played in Lambton Shores, Ontario.
Today, Team Canada White will play Team Canada Black and Team Canada Red will face Sweden, with Slovakia taking on the U.S. and Russia playing Finland.
Each team plays three round-robin games. All eight teams play in cross-over quarter-finals on Thursday, with semi-finals on Friday and the gold- and bronze-medal games on Saturday. TSN will broadcast both semis and both medal games.
The World U-17 Challenge is arguably the first big international tournament for many of the world's best teenage players. Its alumni is a who's who of NHL superstars. This year, it's the 1998 birth year, the 16-year-olds who, for Canada anyway, are playing in their first full year in the Western, Ontario and Quebec Leagues. Or those who are likely to be headliners for the 2016 NHL draft or, for those whose birthdate is after Sept. 15, the 2017 draft. The players who star at this U-17 event are the ones who'll represent their countries in the WJC, as early as the 2016 tourney and beyond.
The primary reason for moving the U-17 from late December to early November was simply to get it out from under the shadow of the WJC and allow it to really grow. A secondary factor was that CHL teams who give up their older players to play in the world juniors at Christmas now don't have to be without their younger stars at the same time.
But with this year's time shift came a major overhaul by Hockey Canada of the U-17 tournament format.
Hockey Canada, until this year, iced five regional teams – Atlantic, Quebec, Ontario, West, and Pacific – with additional foreign opponents. USA Hockey would send its traditionally powerful U-17 program team that is based out of Ann Arbor, Mich. The Russians would always contribute a team and, depending upon the year, the Swedes, Finns and Czechs would attend as well.
This year though, Hockey Canada "contracted," doing away with the regional designations and going with Team Canada White, Black, and Red; players from all over the country mixing and matching on three national teams, and bringing in five foreign national teams to round out the event.
There were a multitude of reasons for the new format.
One, to introduce a more "centralized" approach a year sooner than normal.
Where the regional teams were originally overseen by the respective regional branches and run more or less autonomously from each other, the new U-17 program was brought entirely under the umbrella of Hockey Canada, including the selection of coaching staffs -- Kelowna's Dan Lambert is head coach of Team Canada Red; Sault Ste. Marie's Sheldon Keefe is head coach of Team Canada White; and McGill University head coach Kelly Nobes is head coach of Team Canada Black. The centralized approach never used to happen until the U-18 level.
Two, to ensure Canada's "best" players were being included in the event, the regional distinctions were done away with. Regions with less registered players and ostensibly less elite talent, such as Quebec and Atlantic Canada, weren't guaranteed to get the same 22 roster spots as Ontario or British Columbia.
Instead of having 110 Canadians participate in the tourney, some of them there only because of regional disparities, Hockey Canada invited the top 108 1998-born players in Canada, regardless of their hometowns, to a 10-day summer evaluation and orientation camp in Calgary. From there, based on that summer camp and player performance in their respective leagues this fall, the three balanced national teams of 22 players each were selected. So it's 66 Canadians in the tourney instead of 110 but, in theory, the best 66 players in Canada regardless of origin.
Three, Hockey Canada believes the sooner players from different provinces start playing with each other, as opposed to building up regional rivalries and biases, the more cohesion there will be at both the U-18 and U-20 (WJC) levels.
And four, let's not kid anyone here, the theory is that with three balanced national teams as opposed to five regional squads, the likelihood of one of the three Team Canadas winning the tournament would be greater. As an aside, in the last three World U-17 Challenges, the U.S., Sweden and Russia have won the gold medals, with Canadian entries picking up one silver and one bronze in that time.
Whether that plays out remains to be seen. Day One certainly wasn't encouraging but the format of the tourney suggests the real test will be based on performances on Quarterfinal Thursday. The cohesive, play-all-season-together Americans, as always will be a top contender, but the Russians and Finns also served notice in Sunday's lopsided wins over Canada Black and White.
Team results aside, some incredible and precocious individual talent will be on display all week in Sarnia and Lambton Shores.
From a Canadian perspective, there's a very strong western flavor this year, especially now that the Canadian player perhaps expected to be the best is out of the tournament because of injury.
Defenceman Jakob Chychrun of the Sarnia Sting had to withdraw from the tourney because of an injury suffered in the OHL last week. A dual citizen who was born in Florida and started playing minor hockey there before moving to Toronto is the son of former NHL defenceman Jeff Chychrun. He was the first overall pick in the 2014 OHL draft and the 6-foot-2, 194-pound dominating blueliner played in the U-17 tournament last year as an underager.
Individually speaking, certainly using recent NHL drafts as a barometer for both quality and quantity of elite prospects, the Ontario Hockey League has been the top power broker of the three CHL loops. But for the 1998 birth year, the power has shifted to the Western Hockey League in a big way.
The first eight picks in the 2013 WHL bantam draft – Tyler Benson (Vancouver Giants/Edmonton, Alta.), Sam Steel (Regina Pats/Sherwood Park, Alta.), Josh Anderson (Prince George Cougars/Duncan, B.C.), Nolan Patrick (Brandon Wheat Kings/Winnipeg, Man.), Brett Howden (Moose Jaw Warriors/Oakbank, Man.), Kale Clague (Brandon Wheat Kings/Lloydminster, Alta.), Tyson Jost (Everett Silvertips/Kelowna, B.C.) and Dante Fabbro (Seattle Thunderbirds/Coquitlam, B.C.) – are all in this U-17 event and many of them are expected to figure prominently. Of that group, only Jost and Fabbro, aren't playing in the WHL. They're with Penticton of the BCHL.
Four in particular are expected to stand out: Benson is a big, strong, two-way forward with above average skill for Team Canada Black; Steel is an undersized but incredibly skilled and smart forward, also on Team Canada Black; Clague is a gifted and dynamic offensive defenceman, also on Team Canada Black; and Patrick who is a big, two-way forward who plays a complete pro-style game, and the son of former NHLer Steve Patrick and nephew of ex NHL defenceman James Patrick, is on Team Canada Red.
Incredibly, the three Team Canada captains – Clague on Team Canada Black; Patrick on Team Canada Red and forward Tanner Kaspick on Team Canada White – are all members of the Brandon Wheat Kings. Patrick, by the way, is a late birthdate (after Sept. 15) and that makes him eligible for the 2017 NHL draft. The others are 2016 eligible.
That is just a small sampling of some of the Canadian talent on display, but the beauty of this event is that it's often the place where future NHL stars of all nationalities will first burst onto the international scene and make themselves known to the hockey world at large.
And finally, after all these years, I get to go to it.
So, thanks.