Measuring a hockey player's versatility
Travis Yost explains how a qualitative descriptor like versatility can be measured with current era hockey stats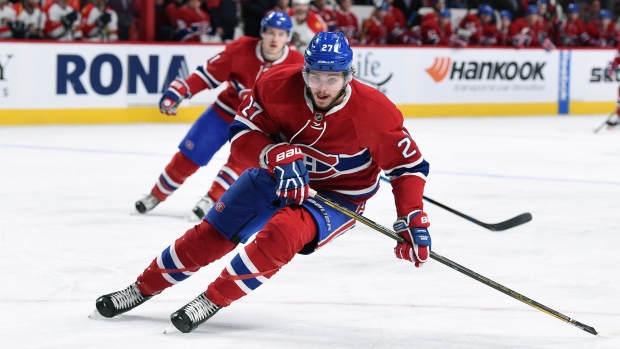 One of the bigger compliments you can pay a professional hockey player is to call him versatile.
Versatility in hockey can mean different things, but I've always thought of it as the type of player a coach can deploy in wide-ranging environmental and situational scenarios with the confidence he'll inevitably thrive.
Is versatility measurable? I'd like to think so. I think it's an important point of consideration for a team's second- and third-tier players, many of whom are shuffled up and down the lineup depending on organizational health, current operational needs, or even something as simple as a coach's gut instinct in a given week.
One of the ways we can capture this is by looking at every possible regular line combination (minimum 60 minutes played) in the 2015-16 season and observing both the frequency in which a player moved around a given lineup, and his success rate in each of those intervals. To measure success, we'll use RelativeCorsi%, or the incremental shot advantage a team enjoys when a player is on the ice versus off of the ice.
Here are the most frequently bounced around players and the number of lines they positively impacted over the course of the season (all data via Corsica):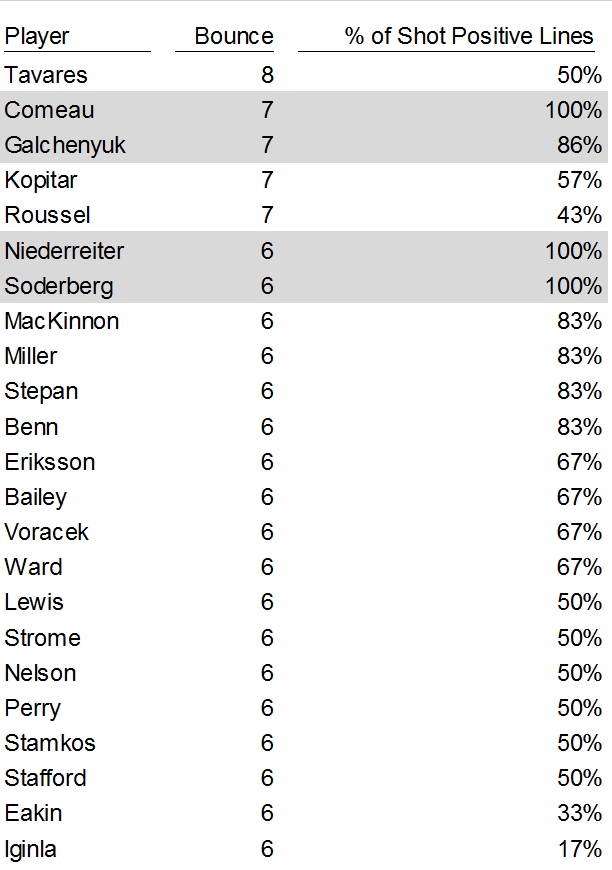 The most surprising thing to me is how many different linemates New York Islanders star John Tavares played with. He's the only player last season we would identify as having played with eight different 'regular' lines, which seems odd for a player of his talent (though, it should be noted, guys like Kopitar and Stamkos also are on this list).
The more interesting names are the ones I greyed on the table. Would anyone have guessed that Avs forward Blake Comeau played on seven different lines, with each ending up as shot-positive trios against Colorado peers? It's real, and it checks out:
This is a textbook example of what we are talking about – a second/third line tweener who never really seems to have stuck with the same linemates (save Soderberg/Landeskog for a stretch) for more than a week, and yet, in every instance, he moved the needle in positive fashion. Comeau's 36 points aren't insignificant either.
Montreal's Alex Galchenyuk was another player who saw his linemates juggled constantly. He didn't go a perfect seven for seven, but we generally see with Galchenyuk what we saw with Comeau — consistent positive impact with an assortment of players and skill sets.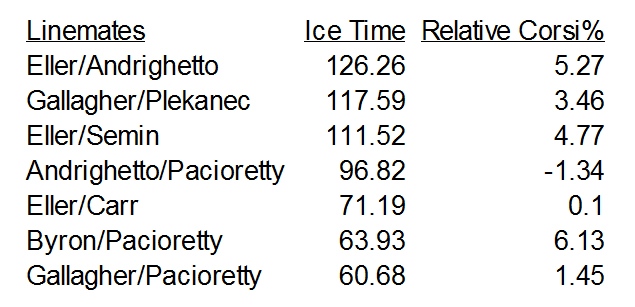 The weird thing about Galchenyuk is that even though he played 82 games last year, he really didn't have an even semi-established line. Even a guy like Comeau who bounced around every which way played over 300 minutes with the Soderberg/Landeskog combination. Galchenyuk really didn't play with any pairing regularly, and his most common linemate – this is, I would submit, a stretch – was the recently traded Lars Eller. It was a weird year for Galchenyuk, but again, it's hard to knock the results. He flourished in a bunch of different situations.
There's one other player I want to touch on before closing, and that's Minnesota's Nino Niederreiter. I've argued in the past that he strikes me as one of the more underrated players in the league, and at least by our versatility metric, he passes that smell test. Niederreiter played on six regular lines last year and was a positive impact on shot differential on every one of them.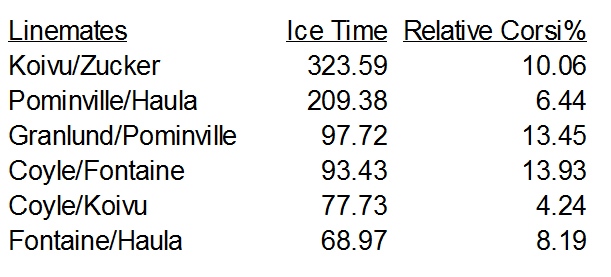 Not pictured anywhere: Zach Parise. That means that of Minnesota's elite offensive players, the only guy Niederreiter saw frequent time with was centre Mikko Koivu. Other than that, it was a mixed bag of talent and capabilities, and again, success across the board. His 43 points (20 goals, 23 assists) were, if anything, well earned.
So, yes, I do think something like even a qualitative descriptor like versatility can be measured with current era hockey stats. The above is just one way of showing how a player can be a positive presence on his team irrespective of coaching decisions and deployment. Full marks to Comeau, Galchenyuk and Niederreiter for succeeding in what I'd argue to be difficult conditions.