Methot a playoff force after return from gruesome finger injury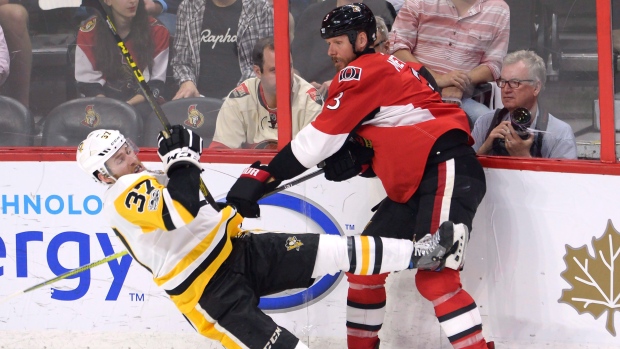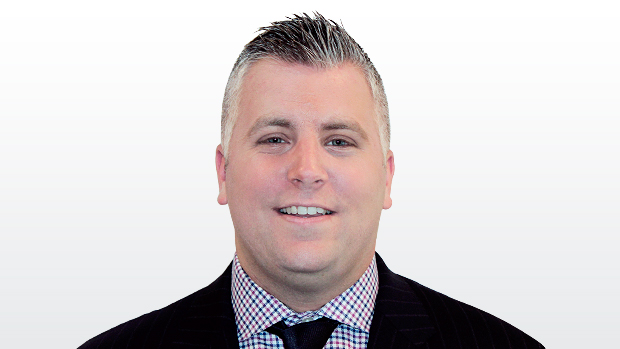 OTTAWA — Chris Wideman is a hockey player, but he is squeamish about the sight of blood.
He admittedly struggled when he needed stitches to close a gash on his upper lip during Game 3 on Wednesday night.
"It took a little longer than it probably should have," Wideman said, laughing. "The boys were giving me trouble for it."
For Wideman, those stitches were nothing compared to the nausea he felt when Marc Methot pulled his hand out of his glove on March 23 after a slash from Sidney Crosby.
Methot's fingertip blew off from the pressure of Crosby's hack. Blood was squirting everywhere.
Wideman had to look away, saying it was as bad as when his defence partner at Miami University in Ohio sustained a skate cut to the neck. Senators' owner Eugene Melnyk called it "disgusting" and "terrifying" in his radio rant heard 'round the hockey world.
"They were showing it on the video board," Wideman said. "He was showing it [off] to guys in the room, everyone was crowding around watching. I was trying not to think about it."
Wednesday night marked Methot's first game against Crosby inside Canadian Tire Centre since that gory injury and Methot turned in one the most impactful performances of his career.
Methot not only scored what turned out to be his first game-winning goal in nearly four years, but he was a force in every aspect, even at times outshining partner Erik Karlsson.
Methot is doing it all with that repaired digit wedged into another finger hole in his glove, because he doesn't have much feeling left. The pain is "for the most part gone," Methot said. The Senators' surgeons did such a seamless job sewing the tip back on that you mostly wouldn't be able to tell, but the nerve endings are shot.
"I think at this point, it's recalcified and a lot of it's kind of grown back, but there's not much feeling there," Methot said. "It's still numb, but aside from that, I've been in very good hands here with this team and they've taken good care of me. It's come a long way."
That's why the Senators were on high alert when the Penguins started hacking and whacking late in Game 3 when they trailed by four goals.
"They tried using their sticks a bit more at the end, when they were down a couple goals, you saw some frustration," Ottawa forward Zack Smith said. "That's the way it goes. Whether the intention was the same as the Crosby play, I have no idea. But we don't want to see another one of those incidents – on either side."
Playing with feeling in nine fingers has somehow turned Methot into a goal scorer, but what coach Guy Boucher values about him is his "impressive" mobility for being a 6-foot-3, physical blueliner.
"When the opponent is attacking us, he's in their faces right away," Boucher said. "So he can really gap up in just one or two strides, and he's there already, and he's got a long reach, and he's physical. He gives us the ability to defend against the top teams, [because] Erik and Meth are quick."
That's why Boucher has matched Karlsson and Methot against Crosby, leaving Evgeni Malkin to Dion Phaneuf and Cody Ceci.
"We've used those guys to play against the bigger guys, sometimes more of the east-west players or guys that had some grit," Boucher said. "I think all four of those top four guys have been terrific in what we needed them to do, but Meth is the one that gets the least attention. He's not just Erik's partner. He's been really good."
Methot's teammates were jabbing him about his goal celebration, which was a look of surprise more than anything else. The reaction made sense; this is a player who didn't score once in 68 regular-season games, but now has two in the postseason.
"I don't get paid to score goals," Methot said Wednesday night, "so I don't care."
Then again, his teammates also doubted whether Methot would even be able to play in the playoffs after that gruesome finger injury.
Methot is what the Stanley Cup playoffs are made of. He missed only Game 1 against the Bruins in the first round, returning just three weeks after the Crosby slash.
"He's a badass for coming back and playing like he did," Wideman said. "He battled through that. We needed him and he came back and played great."
Contact Frank Seravalli on Twitter: @frank_seravalli