#MondayMustRead: A look at every team's needs, wants and wishes
With two weeks to go until the NHL's trade deadline, TSN Senior Hockey Reporter Frank Seravalli takes a spin around the league to look at what each team will try to accomplish before Feb. 29.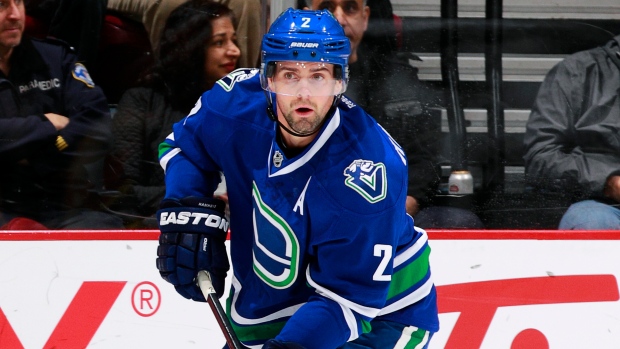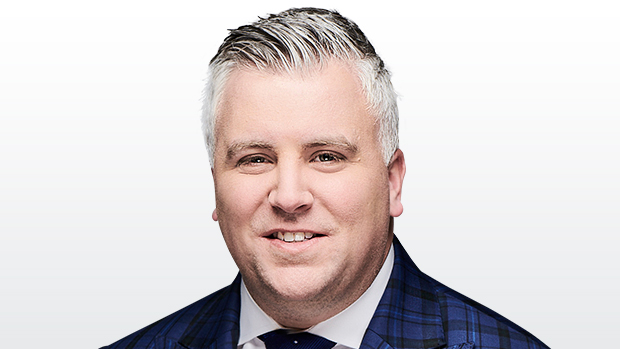 With two weeks to go until the NHL's trade deadline, here is a glance at each team's needs, wants and wishes:
ANAHEIM
Top priority: Impact scorer
Scoop: The Ducks have finally turned it around, and general manager Bob Murray has a chance to capitalize on his defensive depth to bring in a scorer ahead of the playoffs. Aside from Dallas, the Ducks probably have the most moveable parts on defence to get a deal done.
ARIZONA
Top priority: Stay the course
Scoop: Dave Tippett's team is hanging on for dear life in the playoff picture, but no addition is worth sacrificing a piece from the core Don Maloney has built for the future. Negotiations with leading forward point producer and UFA Mikkel Boedker have been touch-and-go and Boedker, just 25, could be one of the biggest names on the market.
BOSTON
Top priority: Top-four defenceman
Scoop: Whether or not the Bruins are able to re-sign forward Loui Eriksson will dictate a lot of GM Don Sweeney's direction ahead of the deadline. Eriksson, 30, is bound to cash in somewhere with 44 points in 56 games this season. If he goes elsewhere, look for the Bruins to acquire some support for Zdeno Chara on the blueline.
BUFFALO
Top priority: Future assets
Scoop: GM Tim Murray has been one of the trade deadline's biggest sellers over the past few years and he likely will be again this season. Injured winger Tyler Ennis has drawn interest, so has forward Jamie McGinn. Cody Franson, David Legwand, and goalie Chad Johnson could also be on the move.
CALGARY
Top priority: Sell, sell, sell
Scoop: Reasonable playoff hopes have faded for the Flames, pushing the focus toward next year. Calgary's expensive rentals, Jiri Hudler and David Jones (both $4 million), are on the market, but defencemen Kris Russell and Dennis Wideman may soon join the fray. Big-money deals for RFAs Sean Monahan and Johnny Gaudreau loom large.
CAROLINA
Top priority: Wait and see
Scoop: The Hurricanes have been a playoff tease in the standings for most of the season. They're in for a dime, in for a dollar on a playoff run. A lot of focus is on big name pending UFA Eric Staal, who holds a no-trade clause, but Jeff Skinner's name and contract stability could perk up the interest of a few teams in the next two weeks.
CHICAGO
Top priority: First-line left winger
Scoop: GM Stan Bowman is believed to be on the prowl for a top line component to play with Jonathan Toews and Marian Hossa. The Blackhawks can only handle a $2.6 million full season cap hit at the deadline, so that will be tricky without retained salary help.
COLORADO
Top priority: More defence
Scoop: Tyson Barrie and Erik Johnson need help on the wild card-leading Avalanche. GM Joe Sakic and coach Patrick Roy aren't likely to swoon over an expensive rental, so that help might not come.
COLUMBUS
Top priority: Shed salary
Scoop: With the Blue Jackets 29th in average attendance (13,708) during a disappointing season, the mandate is to reduce costs over the final quarter. That means finding new homes for Scott Hartnell (three years, $12.5M remaining) and Fedor Tyutin (two years, $8.75M left) if at all possible.
DALLAS
Top priority: Impact defenceman
Scoop: The Stars can score. We know that. So far, they've done a decent job keeping the puck out of the net. But GM Jim Nill still has room for a top-four defenceman to better shape Dallas into a bona fide Stanley Cup contender.
DETROIT
Top priority: Blueline help
Scoop: Detroit is on track for a 25th consecutive Stanley Cup playoff berth, but in order for the Red Wings to really make a run, they are in the same boat as many teams in need of defensive depth. A good bet is for Ken Holland to add a low-priced rental like he did last year with Marek Zidlicky and Erik Cole.
EDMONTON
Top priority: Maximize return for UFAs
Scoop: Defenceman Justin Schultz has been on the market for a while, but GM Peter Chiarelli has a few other pending free agents in his arsenal. Eric Gryba's name is percolating and Teddy Purcell could well find a new home soon.
FLORIDA
Top priority: Big left winger
Scoop: The first place Panthers are gearing up for just their second playoff run since 2000, and they'd like to add a winger with size. Winnipeg's Andrew Ladd is the target; GM Dale Tallon is intimately familiar with the pending UFA from their 2010 Stanley Cup in Chicago.
LOS ANGELES
Top priority: Top-four, right-shot defenceman
Scoop: Marian Gaborik's recent knee injury may change the focus to a scoring winger, but the Kings are hungry for an impact defenceman, preferably on the right side. Dustin Byfuglien would have been a perfect fit. The Kings have allowed 3.08 GA per game over the last 13 contests.
MINNESOTA
Top priority: Scoring help
Scoop: GM Chuck Fletcher had been trying for months to bring in an impact scorer. The issue is Fletcher hasn't been willing to give up much of his young defensive depth to do it. Minnesota prefers a centre if all is equal, but they'll take any help they can get.
MONTREAL
Top priority: Staying the course
Scoop: GM Marc Bergevin has added Thomas Vanek and Jeff Petry in consecutive years at the trade deadline, but this year is different with the Canadiens not really threatening for a playoff spot. There is still time, but Carey Price's health is such a wild card that acquiring anyone at a real cost is unlikely.
NASHVILLE
Top priority: Top-six scoring winger
Scoop: The Predators yearn for another scoring winger to pack a punch, and they could also use a third-pairing defenceman and a backup for goalie Pekka Rinne. Scott Hartnell is an interesting candidate from Columbus. He started his career in Nashville, played for Peter Laviolette in Philly and is the perfect fit if GM David Poile can make the money work.
NEW JERSEY
Top priority: Wait and see
Scoop: Few teams have surprised more this season than Ray Shero's Devils. Shero has said he won't add any rental pieces to help the playoff push, but he would consider adding scoring in the right trade that is long-term focused. If the Devils fall out of the mix, pending UFAs Lee Stempniak and David Schlemko could be trade bait.
N.Y. ISLANDERS
Top priority: Spare forward
Scoop: The Islanders have been bumped down into a wild card spot by the Devils, but GM Garth Snow doesn't seem eager to tinker with his roster ahead of the playoffs. Brooklyn's team could make a few small moves here and there, but nothing major is expected, despite the bevy of cap space available.
N.Y. RANGERS
Top priority: Physical forward
Scoop: The health of stars Rick Nash (leg) and Ryan McDonagh (concussion) could affect any planned moves by first-year GM Jeff Gorton. Despite a rollercoaster regular season to date, the Rangers seem to still be very much in "go for it" mode. They have just enough cap space on deadline day to make it interesting.
OTTAWA
Top priority: Non-rental forward
Scoop: After trading for Dion Phaneuf last week, GM Bryan Murray said he wasn't finished. Murray is focused on making a splash with a scorer who will be around for years to come. Ottawa remains a potential landing spot for Jonathan Drouin.
PHILADELPHIA
Top priority: Flexibility on defence
Scoop: Shayne Gostisbehere is just one glimpse of the Flyers' future. Perhaps GM Ron Hextall needs to carve out a little more space for reinforcements on the way, like Ivan Provorov and Travis Sanheim. Defencemen Mark Streit and Evgeny Medvedev could be available.
PITTSBURGH
Top priority: Depth forwards
Scoop: Without Eric Fehr, Nick Bonino and Beau Bennett, the Penguins' forward base is incredibly thin beyond the top six. A lack of depth, but not star power, is why the Penguins may miss the playoffs for just the second time in Sidney Crosby's career.
ST. LOUIS
Top priority: Healthy lineup
Scoop: GM Doug Armstrong has said all season that he likes his team and wants to see them at full strength. They've rarely been there this year. Jaden Schwartz should increase scoring with his return, which means the Blues aren't likely to be major trade players.
SAN JOSE
Top priority: Defensive depth
Scoop: Focus will be on whether Patrick Marleau can wiggle his way out of San Jose, but the Sharks could really use another blueliner. At varying points this year, Marc-Edouard Vlasic, Paul Martin and Justin Braun have all missed time due to injury. The Sharks are also reportedly in the market for a backup goaltender.
TAMPA BAY
Top priority: Versatile defenceman
Scoop: With Jason Garrison on the shelf for the next three-to-five weeks, Tampa Bay is looking to add a defenceman to the group. Slater Koekkoek was recently recalled from AHL Syracuse; high-priced veteran Matt Carle hasn't been cutting it. They have a key piece ready to move in Jonathan Drouin if GM Steve Yzerman wants to make a big splash.
TORONTO
Top priority: Future assets
Scoop: A staggering 14 out of the Maple Leafs' 23 players on the current roster do not have a contract for next season, providing plenty of rental help for would-be suitors. The Leafs would like to acquire as many picks and prospects as possible for Roman Polak, P.A. Parenteau, Shawn Matthias and anyone else of value.
VANCOUVER
Top priority: Younger players
Scoop: The Canucks would potentially like to part ways with both Dan Hamhuis and Alexandre Burrows, but both players hold the no-trade clause hammer. Forward Radim Vrbata is also available. But there have been questions about Canucks ownership's involvement with such importance placed on the playoffs. Team president Trevor Linden told TSN 1040 Radio on Monday that there's "no way ownership will get in the way of a trade at the deadline if management decides to sell."
WASHINGTON
Top priority: Third-pair defenceman
Scoop: Washington is pretty well set, but they could use a fifth or sixth defenceman to play on the third pair with Brooks Orpik. Rental Dan Hamhuis is probably overkill, but Barry Trotz knows him well, and he would be an insurance policy for a deep playoff run.
WINNIPEG
Top priority: Maximize return for Ladd
Scoop: The Jets are expected to make one last pass at re-signing LW Andrew Ladd before the deadline. If not, Ladd will go. But if Ladd and the Jets do come to terms, keep an eye on RFA defenceman Jacob Trouba, who could be moved in exchange for more cost certainty, i.e. Travis Hamonic.
One interesting note from hanging around Tampa Bay last week: players would welcome Jonathan Drouin back with open arms. That ship has sailed, with Drouin divorcing himself from the Lightning as he awaits a trade, but there aren't any hard feelings lingering within that room. One player said he wished Tampa Bay had more time in Montreal last week (the Lightning were playing back-to-back games) so a group could sit down with Drouin to try and coax him into coming back. The message: "You have a chance to really be a part of something special here."
For Stamkos: What about the Panthers? TSN's world famous Quiz created a stir on Thursday when panelists were asked to project where Steven Stamkos would land if indeed he hit the market in July. Bob McKenzie said Buffalo. Craig Button picked Detroit. Jeff O'Neill chose Toronto. One dark-horse candidate: Florida. Their young, burgeoning roster is already playoff-bound. They have oodles of cap space. And they offer many of the same market opportunities and advantages (less pressure, reduced media, no state income tax) as Tampa Bay, plus an opportunity to win.
Did the Maple Leafs and Senators uncover a loophole to the 50-contract limit? Matt Frattin went from Toronto to Ottawa in last week's Dion Phaneuf trade, but he was loaned back to the AHL Marlies by the Senators. Trading Frattin gave the Leafs flexibility at the trade deadline, keeping them two spaces under the 50-contract limit. For AHL loans, teams work out an agreement of who pays what and how much. The bet is that the Leafs are paying all of Frattin's deal to keep him around for a Marlies playoff run. Details of the financial arrangement aren't available, with both sides citing a deal between general managers Lou Lamoriello and Bryan Murray that they agreed to keep private. The Leafs are likely still paying for Frattin and have the benefit of him playing for the Marlies, but his contract isn't clogging up their number. How many other teams will end up exploring an option like this one? The Avalanche are jammed at 50 contracts, according to GeneralFanager.com, and they've waived defenceman Nate Guenin twice in a few weeks to gain space.
Shayne Gostisbehere has officially vaulted himself into the Calder Trophy discussion. The Flyers' rookie blueliner owns the longest point streak (12 games) of any NHL defenceman since Mathieu Schneider in 2006. Gostisbehere, 22, has 31 points in 37 games. The last rookie defenceman to average at least 0.80 points per game was the Islanders' Vladimir Malakhov in 1992-93, when he finished with 52 points in 64 games. Like Gostisbehere, Malakhov started that season in the minors. Gostisbehere has 10 goals, including six on the power play with his lethal shot, and his 21 assists are more than Dylan Larkin (20), despite playing 18 fewer games. During his 12-game point streak, "Ghost" is also averaging nearly 21:30 in ice time per game.
This is Minnesota Wild interim coach John Torchetti's third stint as a mid-season stopgap, but his road to the NHL is the stuff of legend. Torchetti, 51, has played or coach in eight different leagues — including something called the All-American Hockey League (AAHL), a predecessor to the ECHL. According to the Minneapolis Star-Tribune, Torchetti got his coaching start as an unpaid assistant for the ECHL's Greensboro Monarchs in 1993-94. To earn a living, he drove a taxi in North Carolina in his spare time. Two years later, he was CHL coach of the year with the San Antonio Iguanas, carving a path that eventually led him to the IHL, NHL, QMJHL, AHL, and KHL. His longest stay in any one place was a three-year run as an assistant with the Blackhawks from 2007 to 2010, which included a Stanley Cup. The Wild are in a bad spot, but if Torchetti can take advantage of Minnesota's four games in-hand on Colorado, perhaps he will earn a look at a longer stay.
Happy 44th birthday, Jaromir Jagr. Your stamina and mullet continue to amaze. According to Elias Sports Bureau, 38 per cent of today's NHL players were born after Jagr made his NHL debut on Oct. 5, 1990. Jagr will become the fifth non-goalie to skate in the NHL after turning 44 when the Panthers host Pittsburgh on Monday night, joining Gordie Howe, Chris Chelios, Doug Harvey and Tim Horton.
Frank Seravalli can be reached at frank.seravalli@bellmedia.ca.