#MondayMustRead: Caps facing first adversity
With a 12-point lead on the rest of the NHL, Washington's recent tough run may actually be good preparation for the playoffs, Frank Seravalli writes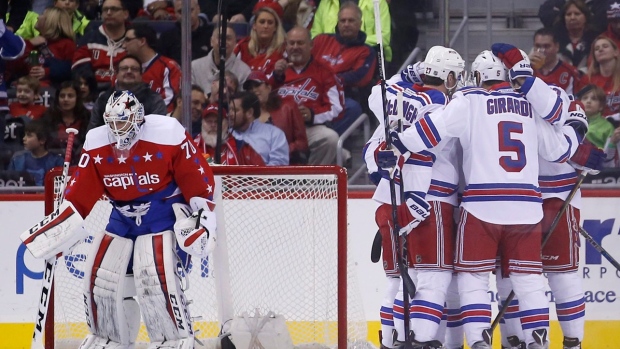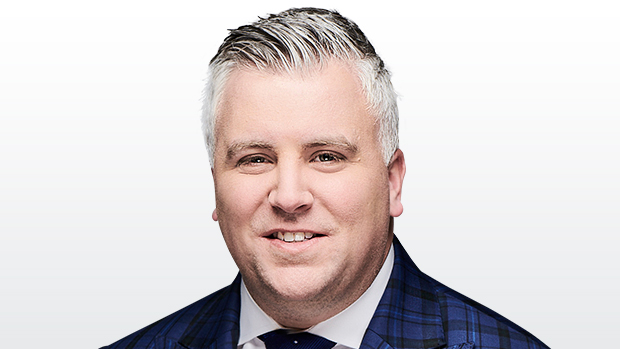 Call it a slump. Call it a late-season swoon. Call it whatever you want.
The Washington Capitals are running into adversity for the first time this season with just a month to go in the schedule — if you can call a recent 2-1-1 run adversity.
The Capitals have now played 310:26 of hockey without a lead. Alex Ovechkin has just one goal in his last eight games; he's been held scoreless in five straight for the first time since early last season. Vezina Trophy favourite Braden Holtby has perhaps shown some signs of fatigue with a .911 save percentage since Feb. 4.
For most teams, those statistics by themselves would be cause for concern. For the Capitals, who have a 12-point lead on the rest of the NHL, this past week may actually be good preparation for the playoffs.
"Everybody that we're playing is in playoff mode," Capitals coach Barry Trotz told the Washington Post. "They're fighting for playoff position. They're marking us, using us as a little bit of a yardstick based on our record, so every game is hard. You've got to fight for inches. Right now, we've got some guys that are playing hard, but we're not fighting for enough inches. You're going to have to fight for the inches in the playoffs, and you've got to prepare that way and expect that."
That includes Ovechkin. Without oversimplifying the Capitals' recent downturn, the team is 30-5-0 when Ovechkin scores a goal this season. He has a league-leading 41. They are 19-7-5 when Ovechkin does not score, according to CSN Washington.
"I need all our guys to play at the level they need to play at," Trotz told reporters, when asked about Ovechkin.
Every team wants to peak at the right time. But for a team like the Capitals, looking to exorcise playoff demons of years past, it might have been difficult skating into the jaws of April without really being tested first.
"I think there's a low panic level in our group," Trotz told reporters. "There are probably about 50 positives to one negative, but as we do it, we know it's a different animal when you get to the playoffs."
Jaromir Jagr earned a $50,000 bonus for hitting the 50-point plateau last Thursday against Ottawa. That brings his total compensation to $5.05 million this season. He can earn another $50,000 each for 60, 70 and 80 points thresholds. He can earn an additional $200,000 if the Panthers win two rounds of the playoffs and $5,000 for reaching the Cup final. The Panthers will likely be hit with a salary cap overage for next season, according to projections from GeneralFanager.com, with performance bonuses also due to Aaron Ekblad, Aleksander Barkov and Vincent Trocheck. Off the ice, Jagr's legend continues to grow. He posted a photo on Facebook at 1:53 a.m., nearly four hours after the Panthers' shootout win over Philadelphia, of him working out with a weighted vest.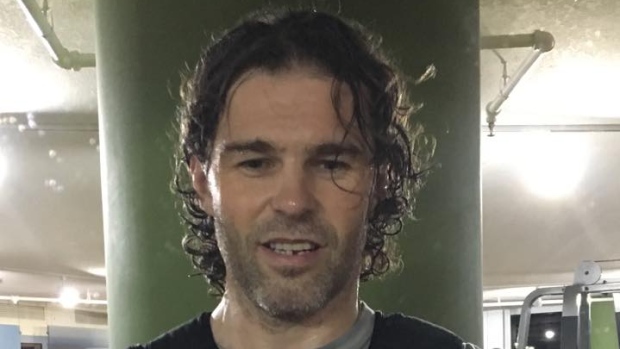 Jagr captioned the image (translated from Czech via Facebook): "1:30 in the morning, still working :) ended the game, but I still have enough energy, so I went to the gym :) playoffs coming up, so I gotta be ready, I don't want to embarrass.... And I added one more vest, so cvičim with two (one is for the kids) :))).... Poor Veronica, must to me wait that long, but I did make it in the summer :)..... You know that if you want to be better than the opponent, you have to work (train), When He's asleep.. All rivals - good night.:))))"
Trocheck is garnering consideration for one of the final seven spots on Team North America for the 2016 World Cup of Hockey. He joins a long list of talented players, including Alex Galchenyuk, Ryan Nugent-Hopkins and Shayne Gostisbehere. Trocheck, 22, has six points in his last three games. He has as many points this year (46) as Galchenyuk, with one fewer game played. Trocheck is a versatile player who could play on the first or fourth line, play wing or centre, and kill penalties for Team NA. Currently, Trocheck is centering Florida's second line between Jussi Jokinen and Reilly Smith. In January, it was reported that Trocheck and the Panthers were close on a contract extension, but it's looking like a new deal for the restricted free agent will wait until the offseason. At 20 goals and 26 assists and climbing, it might not hurt to wait.
Crazy stat for Gostisbehere's Calder Trophy candidacy: All 15 of the goals he has scored this season have either tied the game or given the Flyers the lead. Four of those are overtime winners. Coaches crave difference makers and Gostisbehere is one, for sure. In just 49 games, the 22-year-old Gostisbehere has the second-most goals by any rookie defenceman in the last 25 years, trailing only Dion Phaneuf (20 in 2005-06).
Winnipeg Jets prospect Kyle Connor became the first NCAA freshman since Thomas Vanek in 2002-03 to hit the 30-goal mark in a season on Saturday. Michigan's Connor, 19, has four more goals than fellow freshman Jack Eichel notched for Boston Univ. last year. Eichel finished with 26 goals and 45 assists for 71 points in 40 games. Connor has 30 goals and 31 assists in 61 games. Connor will carry a 23-game point streak into the Big Ten tournament this weekend in St. Paul, Minn. With an early exit from the NCAA tournament, the 15th overall pick could well make his way to the NHL to close out the regular season with the Jets. It's hard to imagine Connor, the odds-on Hobey Baker Trophy favourite, has anything left to prove at the college level.
With just over three weeks until the OHL Priority Selection, there is growing belief the Flint Firebirds will use an "auto-draft" format to select players from their ranked list, in order, without first consulting agents or parents to decipher interest. Flint holds six of the first 45 picks in April 9's draft, including third and fifth overall. We reported last week that the team's former GM Terry Christensen has re-assumed draft duties, even though he is suspended from participating in any other day-to-day hockey-related activities. Both parents and agents have expressed concerns about reporting to Flint, but with so little time for OHL commissioner David Branch to navigate legal hurdles to remedy the situation with owner Rolf Nilsen, a shot-in-the-dark draft strategy may be the best option for Flint for the moment.
Could Erie Otters coach Kris Knoblauch join Marc Crawford on the short list of coaching candidates? Last weekend, Knoblauch's Erie squad became the first OHL team to win 50 games in three consecutive seasons. A player like Dylan Strome, last year's No. 3 overall pick, will make any coach look good - but now that Erie has done it again without Connor McDavid reinforces that Knoblauch is a rising star. Knoblauch, 37, won a WHL championship with Kootenay in his first year as a head coach in 2010-11. A lack of professional coaching experience may require Knoblauch to take a step as an NHL assistant, like the one D.J. Smith made this season with the Maple Leafs, before getting a shot. But he could be one of the rare exceptions, like Peter DeBoer, to make the jump. There just may not be many jobs: eleven NHL teams have changed coaches since last April.
When the Boston Pride celebrated winning the inaugural Isobel Cup as NWHL champions on Saturday night, Denna Laing wasn't far away. She helped carry the cup around the ice with her teammates in spirit, with the help of FaceTime. It was an awesome moment. They brought her the Isobel Cup in person on Sunday, engraved with the phrase: "All who pursue this cup, pursue a dream; a dream born with Isobel, that shall never die." The cup is named after women's hockey pioneer Lady Isobel Gathorne-Hardy, daughter of Lord Stanley of Preston, the former governor general of Canada for whom the Stanley Cup is named. It is truly the Lady's Stanley Cup. Congratulations are in order, too, for the Calgary Inferno, who upset the Montreal Canadiennes to take the CWHL's Clarkson Cup on Sunday afternoon in Ottawa.
Frank Seravalli can be reached at frank.seravalli@bellmedia.ca.