Montagliani a footballing man for all seasons
Ahead of his appearance on TSN Radio 690 Montreal on Friday evening, Noel Butler takes a look at CSA president Victor Montagliani, an emerging voice in world football.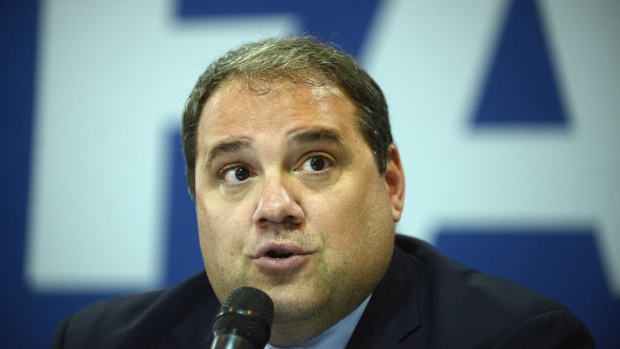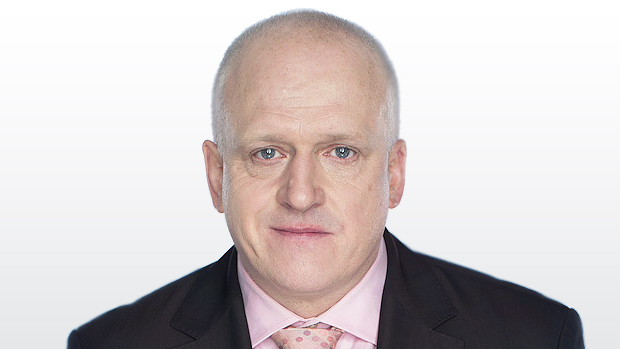 It's not every day a Canadian sports executive ascends to one of the highest offices in all of world sport.
But Canadian Soccer Association (CSA) president Victor Montagliani did when he was elected as the president of the Confederation of North, Central America and Caribbean Association Football (CONCACAF) this spring. Montagliani is also a vice president for soccer's world governing body, FIFA, plus amongst his increasing portfolio, he is a key member of their reforms committee.
Montagliani first came to soccer prominence in 2005 when at age 40 and against the odds, he was elected the president of BC Soccer. As a member of the national organizing committee, he played a key role in the tremendous success of the FIFA Under-20 World Cup Finals held in Canada in 2007. Montagliani acted as chairman of the National Organizing Committee for last summer's Women's World Cup Finals, one that smashed all manner of records, including attendance.
To me, Canada 2015 will fondly be looked back at as the watershed moment the women's game finally received the respect and credibility it has for way too long been denied. A true crowning moment for us all - no other nation on Planet Futbol has such an extraordinary record of success for staging FIFA-sanctioned events.
Most unfortunately, the backdrop to Canada 2015 was the almighty scandal that engulfed FIFA following the arrests in a Zurich hotel in May 2015 of seven former and current FIFA executives on corruption charges. One of those arrested was a predecessor of Montagliani's as CONCACAF head, Jeffrey Webb. Only a few months earlier, Webb had handed over the Champions League Trophy to Club America after they had defeated the Montreal Impact in the second leg of the final at Olympic Stadium.
In London on Wednesday, Montagliani did not shy away from FIFA corruption as he delivered his first keynote address as CONCACAF president at Leaders' Sport Business Summit, a three-day event held at Chelsea's Stamford Bridge, which according to National Basketball Association chief operating officer, Mark Tatum, "brings together some of the best and brightest minds in sports."
In front of a very well-heeled audience, Montagliani cited the awarding of the World Cup Finals in Russia and Qatar in 2018 and 2022, respectively, as the moment opportunity presented itself to finally rid football of the corruption which has ravaged the sport and tugged at its very heartstrings in recent years.
"If Russia and Qatar had not won the World Cup would we be in the same position we are in now? It may be the best thing to have happened to football," Montagliani said. "If the US had won the World Cup, maybe there would have been status quo, these things wouldn't have happened and I wouldn't be sitting here."
As president of the CSA, Montagliani was one of the first people in world football to announce publically that his nation would not support Sepp Blatter's bid to be re-elected as FIFA president at the world governing body's congress in late May of 2015. Montagliani was looking further ahead than just an election. He felt it was time FIFA underwent its long overdue overhaul.
The awarding of Russia 2018 and Qatar 2022 had taken place at FIFA House in December of 2010. Voting was the exclusive domain of the FIFA Executive Committee (ExCo) - a body comprised of just 22 members. Remarkably, only eight of those members have not been implicated in some form or another with Blatter and former UEFA boss Michel Platini the most prominent.
Montagliani's fascinatingly unique perspective on the next two World Cups, as prescribed in London on Wednesday, and the mere fact he was prominent in wanting change at the very top in opposing Blatter's 2015 re-election, explicitly tells me the president of CONCACAF is very much ready to take a hands-on role and leading position as FIFA looks to emerge from undoubtedly its very darkest period.
Such has been the apparent structural-type corruption at FIFA and, by extension, within the six continental zones – Africa, Asia, Europe, North plus Central America and the Caribbean, Oceania and South America – that Montagliani had to respond to media questioning if Canada had paid a bribe to secure the hosting rights before last summer's World Cup. He had no problems in knocking back such a ludicrous allegation. Canada, of course, was proclaimed the host nation due to the fact no other nation had placed a bid to host the event.
Another conversation-changer on Wednesday was Montagliani's willingness to expand on the comments from the current FIFA head Gianni Infantino who suggested on Tuesday that FIFA would look to expand the World Cup from 32 team to 48. Montagliani discussed the very deep meaning and the hope a mere appearance at a World Cup can bring to a nation. He even displayed his humourous side when stating FIFA was not looking to include all 211 nations, which are affiliated with the global governing body. The concept would call for a play-in round of a single game (similar to the first round of Major League Soccer playoffs) where 16 of the competing nations would be eliminated, in effect whittling the field down to 32.
Montagliani then placed on the record the extraordinary potential of a tri-nation bid from Canada, the United States and Mexico for a future World Cup. Montagliani had indicated his desire for Canada to host a tournament back in January of 2014. Montagliani also reminded his audience that it was all the way back at USA 1994 for the last time a CONCACAF nation had hosted the tournament. He did make it abundantly clear, though, that no formal discussions between the three nations had yet occurred.
From 1994 to 2026, UEFA will have staged three World Cups, a clear imbalance in complete favour of the richest FIFA continental zone.
Late next week in Zurich, the FIFA Council will meet for two days where it is expected they will ratify the bidding process for 2016. What we do already know is the vote mercifully will not be the exclusive domain of the ExCo. The more who vote on the awarding of a World Cup, the merrier will be the thinking, making it nearly impossible for criminal skullduggery to influence or play any part in such a vitally important process Montagliani is fully aware that only a fully transparent FIFA will be acceptable to all stakeholders - member nations, sponsors and fans.
In the immediate future, Montagliani will focus his attention back on his role as CONCACAF boss, currently one of the most poisoned chalices in all of world sport. Jack Warner controlled the organization in a dictatorial manner for almost two decades and is currently fighting extradition to the US relating to a number of significant charges. This will take significant time and will require a complete cultural change for the FIFA continental zone which has been at the very forefront of all the corruption allegations and criminal activity the likes of which not even Tony Soprano could ever dare to imagine.
For the task, Montagliani - a capable footballer in his time - will need the same clever feet of a Ronaldo or a Messi and the thinking of a Sócrates, the Brazilian medical doctor who mesmerized world football back in his heyday, and captained his nation at the 1982 World Cup. Montagliani is sure to call on his highly successful career in the insurance industry. His expertise and experiences dealing on a daily basis in risk management will be a key ingredient. As most certainly will be his Canadian self. There is likely no one in the nation who cares as passionately for his football nation than Montagliani. His bio on CONCACAF's website directly quotes his soccer passion: "Football is my life, I have spent my entire life with a football at my feet, in my mind, and in my heart."
Montagliani displayed his Canadian nature in abundance when discussing the women's game to his London audience.
"One of the things my country showed us, is the game transcends the gender and you have in my country as many people walking around with Christine Sinclair jerseys as you do Cristiano Ronaldo and Lionel Messi jerseys," he said. "It's a unique thing."
The women's game is unique in Canada in large part because of the Canadian Rockie-type mountains and boulders Montagliani has moved and removed over his football lifespan to date.
The key quote, though, that came from Montagliani in London was about his definition of leadership:
"Leadership isn't about power, it's about service."
In due time, don't be surprised if Montagliani ascends to world football's top job as FIFA president.
--
Victor Montagliani joins Oranges at Halftime on Friday night at 7:20pm et on TSN Radio 690 Montreal.