Naylor's Kickoff: Ambrosie thinking global with 'CFL 2.0'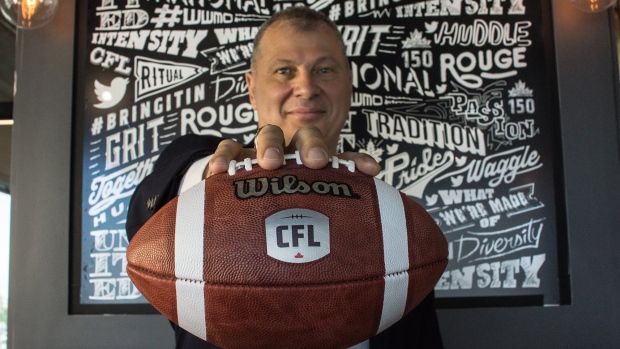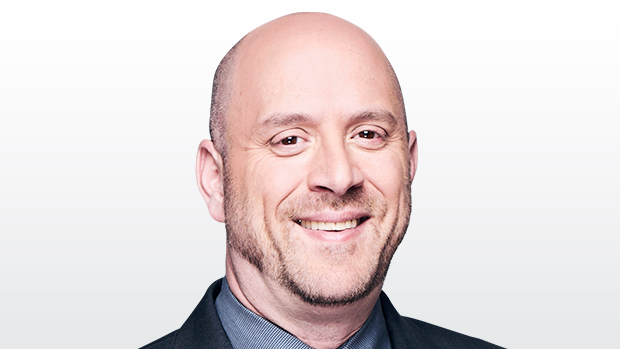 The future of the Canadian Football League will come into clearer focus on Friday when commissioner Randy Ambrosie presents what he is calling "CFL 2.0" at a board of governors meeting in Toronto.
It's a doctrine not just about thinking bigger and being better, but also of a bold, ambitious future where the CFL would reach beyond its borders to be a global hub for the international growth of football.
One that could include such things as CFL teams incorporating "global" players on to their rosters from places like Japan, Germany or Mexico, selling CFL broadcast rights abroad and having foreign teams serve as affiliates to CFL clubs for player development.
There could also be CFL preseason games played beyond Canadian borders, an idea already under considered for next spring in Mexico.
Those are some of the specific ideas Ambrosie has been sharing with his partners over the past few months as he's put together his plan to globalize the CFL. He wants to take the league beyond its borders by developing relationships with football federations and professional leagues around the world.
"Look around the world. Football is now being played in more than 30 countries … and all of that means there are great athletes who are going to be playing football and we can and should go out and attract that talent to the Canadian Football League," Ambrosie said this week. "We should welcome the world into our country. Isn't that the Canadian story?
"Imagine if we end up with 10 per cent of our players are global players who are from around the world. We have opportunities for digital and broadcast ... around the world. Their countrymen are going to watch them playing in Canada. There's a revenue opportunity. Maybe we're playing some preseason games initially in other parts of the world … I think we should be absolutely looking at that."
Ambrosie's vision for a globalized CFL came from a number of sources. He's heard teams lament the fact that there is currently nowhere to develop Canadian players once they finish playing university football. He recognizes that countries like Japan, Germany and Mexico are beginning to develop quality football players. He's studied how leagues like the NHL, NBA and Premier League soccer have all benefited from international influence.
"You look at the history of the Premier League in England, up until 1993 they all played in what was called the English Football League. In 1996 they decided to go international and the Premier League is one of the most successful leagues in the world and they've done it because there is such an attraction to [being] international.
"They had a vision for something bigger than a national league. They decided to have a global league and look at the success they've had."
Globalizing the CFL is a departure for a league that has branded itself for most of the past 20 years as piece of Canadiana, under the banner of such slogans as "This is Our League." And while that approach may have hit the right chord in the CFL's strongest markets, Ambrosie believes it hasn't served the league as well in its three biggest cities.
"I think when we look at these major markets in Toronto, Montreal and Vancouver, these are Canadian cities but they are very international in their points of view," he said. "And if we're attracting talent from around the world and we're sending players to be developed and then welcoming top talent here, you can change the very nature of the way people perceive our league as not a small CFL but as a really big CFL."
Ambrosie said preliminary discussions with the Mexican LFA (Liga de Fútbol Americano Profesional) have been encouraging and he is setting up meetings with European football organizations for October. This isn't a plan he's plan on executing five or 10 years from now. The future of the CFL begins now.
"I don't know whether [the future] means a 20-team league or whether it means we are part of an 80-team network around the world where there are affiliations that our teams have with a number of teams around the world, where we are helping them develop their players and the best players come and play here," Ambrosie said.
"I think we will learn that only when we start taking the first important steps. We have to take some small, smart steps but the steps have to be built on a big vision … I feel that we're at the very beginning of a new beginning."
Bombers at a crossroads
No one in Winnipeg, not the club and certainly not the fans, is suggesting there isn't a quarterback decision to be made for next week's game at home against the Montreal Alouettes.
That ended when starter Matt Nichols had about as bad a first half as could be imagined in the Banjo Bowl, his confidence lost and his once mighty decision-making ability gone out the window.
The Bombers now must decide if they're better off seeing what a lightly seasoned Chris Streveler can do versus an apparently shattered Nichols.
What's most concerning about Nichols deterioration this season is that it's struck the one quality he values more than any: ball security.
A season ago, Nichols had just eight interceptions in 579 pass attempts. But this season, with fewer than half that many throws, he's already at 12.
The player once regarded as a solid game-manager needs to find a little of his old self.
Manziel frustrated in Montreal
The dam of Johnny Manziel's frustrations finally burst on Thursday when the Montreal quarterback told reporters he is none too happy about being a backup on a team he was supposed to lead.
In an unlikely turn of events, Manziel lost his job to Antonio Pipkin while recovering from a concussion. Manziel also missed three practices this week due to the flu, only to reappear venting his disappointment at the way things have panned out.
It was bound to happen and it's hard to criticize him for simply being honest.
The fact Manziel lost his job while recovering from a concussion sends a mixed message about the importance of players being forthright about symptoms. Additionally, Manziel has every right to feel as though he were promised the starting role with the Alouettes because that was certainly the public messaging at the time of the trade.
Part of the reason the Hamilton Tiger-Cats traded him back in July is that they concluded he isn't wired to be a backup. Yet that's suddenly what he is in Montreal, listed as third this week on the depth chart.
So what's next?
Manziel's time in the CFL has been so disappointing that one has to wonder if he'd love to get out of the second year of his CFL deal to join the fledgling Alliance of American Football.
Right now, with the Als committed to riding Pipkin as long as the former Division II star remains hot, it's conceivable that Manziel's entire body of work in the CFL this season could amount to two starts and whatever mop-up duty he gets the rest of the way.
Safe to say that won't put him back on the NFL's radar. The question is: Will he be playing in the CFL in 2019?
Though Montreal traded a boatload of assets to get him just seven weeks ago, it's fair to ask whether his play this season will merit a contract that's due to pay him a base salary of $295,000 next season, plus $7,000 per start.
Is there a CFL team willing to bank that much money on a player who hasn't proven anything?
A lot can happen in the final third of the CFL schedule to change all of that.
The only thing we can say for sure is that, because it's Johnny Manziel, there will be drama of some kind. But it's not unreasonable to ponder whether Manziel could be one-and-done in the CFL.
Posey picks B.C.
It wasn't long after the NFL's Baltimore Ravens released receiver DeVier Posey that Toronto Argonaut general manager Jim Popp was on the phone, letting Posey know his former team would love to have him back in Double Blue.
Instead Posey went to the West Coast and joined the B.C. Lions, where he becomes a key figure in their push for the playoffs.
Posey was attracted to B.C. in part because he understood he was likely to see more targets the rest of the way, replacing the injured Emmanuel Arceneaux in the Lions receiving unit. In Toronto he would have joined a group that already includes S.J. Green, Armanti Edwards and the newly acquired Duron Carter.
The fact that Lions general manager Ed Hervey has in the past been willing to pay for top receiving talent may have also played into his thinking, as he looks to find a football home in Vancouver.