Naylor's Kickoff: CFL needs players like Carter
In many ways Duron Carter was a dream come true for a CFL that needs more recognizable faces and big personalities. Which is why, whether you're a Duron Carter fan or not, you should hope he finds another home in this league.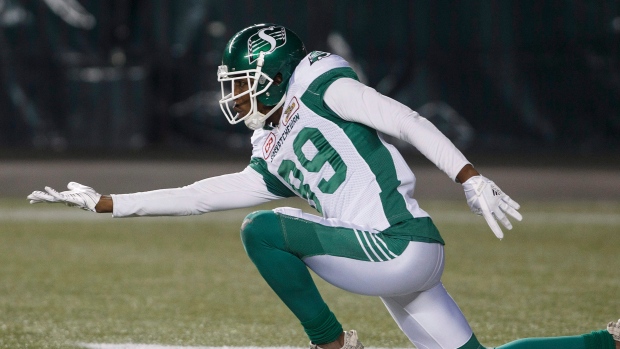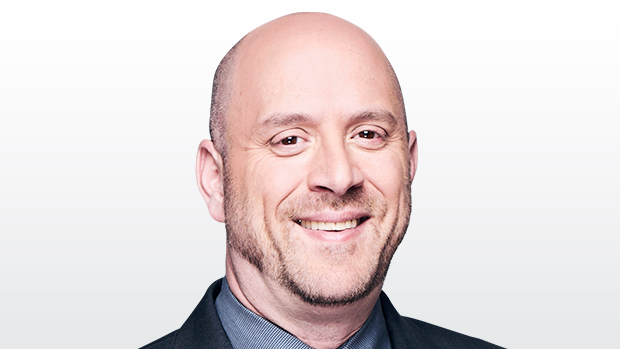 Consider the narrative of Duron Carter as a Saskatchewan Roughrider.
A talented but occasionally distracted receiver has a spectacular 2017 season, is his team's nominee for Most Outstanding Player, and becomes a fan favourite, both in Saskatchewan and across the league. Early the next season, is moved to defence after one game where he remains for roughly one third of the season before being moved back to offence for one game and then cut.
That's exactly what's happened with Duron Carter.
Which tells you that either the Roughriders' coaching staff is crazy, or there was a whole lot more going on behind the scenes when it came to managing Carter's personality and free spirit than anyone on the outside understood.
It's interesting to look back on the many weeks fans and media around the CFL wondered why the Roughriders would play Carter on defence, a move that seemed to forfeit taking advantage of his greatest talents. According to multiple sources, however, that had mostly to do with the fact the offensive coaches found him a distraction and Jones determined he would be more manageable on defence, which also happens to be the side of the ball he overseas.
Jones knew what he was getting in Carter when Saskatchewan re-signed him last season and it seemed as though the head coach had the right touch in knowing how to handle him, until he didn't.
And at least for now, there appears to be no team in the market for his services, although that could easily change.
Part of the concern is that picking up Carter would quickly mean his salary would be guaranteed for the rest of the season, which would put off any team wanting to simply give him an audition. But the further the season moves on, the less teams have to risk financially, so there may emerge a team willing to bring him in.
And perhaps by then he may be humbled enough to understand that his best chances at a future is understanding he's running out of chances in the present.
None of this is good for the CFL.
By virtue of his talent and family lineage as the son of Pro Football Hall of Famer and TV personality Chris Carter, Duron stood out from the moment he suited up for his first CFL game in 2013, just days after introducing his father at his PFHoF enshrinement in Canton, Ohio.
Those first two seasons went so well, when combined with his age and measurables, he seemed a good bet to find a home in the National Football League.
He couldn't cut it with the Indianapolis Colts and in 2016 he was back with Montreal, where he was released at the end of the season before rediscovering himself with Saskatchewan a year ago.
His presence on social media with the Roughriders, willingness to engage with fans and media at the drop of a hat, and overall positive public demeanour have made him one of the league's most recognizable faces.
In so many ways, he was a dream come true for a CFL that needs more recognizable faces and big personalities that cross over into the general sports conversation.
Which is why whether you're a Duron Carter fan or not, if you're a fan of the CFL you should hope he finds another home in this league.
And that the next time we see him in a uniform it's not in the Alliance of American Football next winter.
Johnny Drama
Another week, another few twists and turns in the football life of Johnny Manziel.
And another full week of debates swirling around him, relating to everything from concussion protocol, mental health medication, and other speculation.
The result is Manziel describing himself as having a "delayed onset concussion," missing a full week of practice, and being out for this weekend's game at Edmonton.
To recap: starting his second CFL game Saturday night, Manziel appeared stunned by a blow to the side of his helmet as he tried to cross the goal line with the ball in the third quarter. Though the Als recovered his fumble for a score, Manziel had stopped focusing on the play around him and appeared either disoriented, in extreme pain, or both.
Many claimed he was unconscious although just as many said he was not, which is the Alouettes version of things.
Manziel got up under his own power and went to the sideline where he was given a concussion assessment, was cleared and returned to the game on the Alouettes next series.
Many immediately questioned why he'd been allowed to return to the game given the hit he had taken. Which is a fair question to ask but also one that requires understanding that no protocol is 100 per cent accurate, especially when a player refused to divulge symptoms.
Which is what Manziel appears to have done, based on him describing during his Barstool Sports podcast this week that he had a headache when he returned to the sideline, a symptom that presumably would have taken him out of the game had he reported it to the team's medical staff.
Manziel, incidentally, becomes the second CFL quarterback this season to admit to hiding concussion symptoms from training staff, after Saskatchewan's Zach Collaros did the same thing during the preseason.
But according to the Alouettes statement released Wednesday after Manziel missed his second day of practice, they aren't sure whether Manziel is dealing with concussion symptoms or symptoms related to the medication, presumably those used to treat his mental health challenges.
It was just two weeks before he signed with the Hamilton Tiger-Cats that Manziel was hospitalized over a change in his medications and it was well understood by the Alouettes before they traded for him that he faced mental health challenges.
So not knowing what exactly the source of his headaches might be, the Alouettes effectively called a timeout by putting him under the league's concussion protocol.
He hasn't been diagnosed with a concussion and one hasn't been ruled out.
And on Tuesday, Mike Sherman said that Manziel's absence from Tuesday's practice was due to blood work for a "previously diagnosed medical condition," just one day before he was put into the concussion protocol.
Which amounts to a muddy picture, and one that makes the future awfully difficult to predict.
Pipkin Starts at QB for Alouettes
Antonio Pipkin will become Montreal's fifth starting quarterback in nine weeks, following Drew Willy, Matthew Shiltz, Vernon Adams, and Johnny Manziel.
So who is Pipkin? He was a Division II star at Tuffin University who just turned 23 years of age. He was signed by the NFL's Arizona Cardinals this spring and attended training camp with the Alouettes. He was cut on June 19th before being brought back on Aug. 6th, nearly two weeks after the Johnny Manziel trade, which means he hasn't had a lot of practice reps before this week.
Given the team he plays for, his lack of preparation and experience, it's hard to think of a starting quarterback who has been in a more daunting position than the one Pipkin faces Saturday at Edmonton.
Courtesy of Didier Ormejuste of RDS, here is the complete list of Alouette starting quarterbacks since Anthony Calvillo retired in 2013: 1-Josh Neiswander, 2-Tanner Marsh, 3-Troy Smith, 4-Alex Brink, 5-Jonathan Crompton, 6-Rakeem Cato, 7-Brandon Bridge, 8-Kevin Glenn, 9-Vernon Adams, 10-Darian Durant, 11-Drew Willy, 12-Matthew Shiltz, 13-Jeff Mathews, 14-Johnny Manziel, 15-Antonio Pipkin.​
Lions, Argos face off after emotional wins
BC Lions at Toronto Argonauts isn't a game that screams significance (at least since David Braley stopped owning both teams) or rivalry, but this week's game has more significance for a few reasons.
For one, this game marks the return of Lions defensive end Sean Lemon, never a Marc Trestman favourite, who this week said no one on the Argonauts' offensive line can block him.
But more significantly, this game represents the meeting of two teams coming off huge comeback wins on home field; games that have the potential to be turning points in terms of the direction of the season.
The Argos trailed 38-14 during the third quarter against the Ottawa Redblacks, appearing to be on their way to not just a 1-6 record but their third home blowout loss in four appearances. Then the second-biggest comeback in Argos history began to unfold and McCleod Bethel-Thompson capped the game with an outstanding game-winning drive.
"It meant a lot but we understand that week is behind us," said Argonauts running back James Wilder. "It was a win we needed to turn this ship around and now we need to stack wins."
The Lions, meanwhile, rebounded from a 20-10 half time deficit against the Edmonton Eskimos with a fourth quarter rally of their own to improve to 3-4 on the season.
So these are two teams coming off slow starts to the season trying to find their way as the back half of the schedule looms.
"It's up to us what we make of that game," said Lions quarterback Travis Lulay. "But it does nothing if we don't find a way to build on that momentum."
Three-way race for Most Outstanding Canadian
Andrew Harris is having a season good enough to win him his second consecutive Most Outstanding Canadian award but he's going to have some competition as well.
Harris is on pace for more than 1,600 rushing yards and more than 500 receiving, and has become the engine of the league's highest scoring offence.
The Redblacks' Brad Sinopoli, meanwhile, coming off a season cut short due to injury, has 60 receptions and is on pace to challenge for the second most ever in a single season. Sinopoli ranks third in yards receiving but is just 25 behind league leader Duke Williams of the Eskimos.
And then there is the Calgary Stampeders' Alex Singleton, playing middle linebacker on the league's best defence, which has surrendered just 86 points this season, less than half of the second place Blue Bombers.
Singleton is tied for fourth in tackles but that statistic is misleading since the Stampeders' defence is on the field less than any other.