NHL issues stern denial on Coyotes relocation report
The NHL issued a stern denial to a report from the New York Post on Tuesday which stated that the Arizona Coyotes will be moving to Las Vegas under a new owner. Citing multiple anonymous sources, the Post reported the NHL is arranging a sale of the Coyotes to prospect Las Vegas owner Bill Foley, who recently championed a successful season-ticket drive. Once sold, Foley will move the team to Las Vegas when a new hockey-ready arena opens in 2016-17, according to the report. NHL deputy commissioner Bill Daly told TSN the story was "the most ridiculous and irresponsible story I've ever been associated with."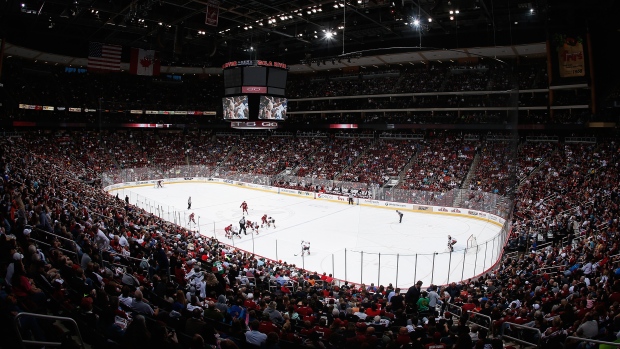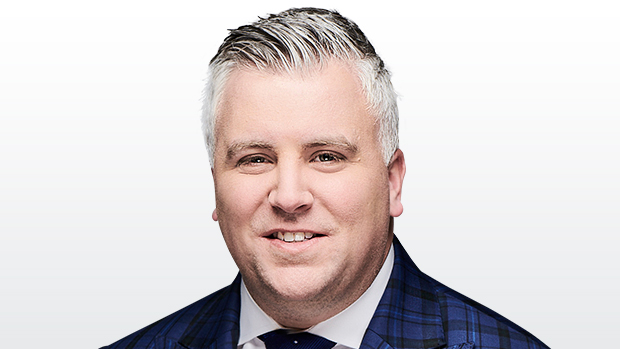 The NHL issued a stern denial to a report from the New York Post on Tuesday which stated that the Arizona Coyotes will be moving to Las Vegas under a new owner.
Citing multiple anonymous sources, the Post reported the NHL is arranging a sale of the Coyotes to prospect Las Vegas owner Bill Foley, who recently championed a successful season-ticket drive. Once sold, Foley will move the team to Las Vegas when a new hockey-ready arena opens in 2016-17, according to the report.
NHL deputy commissioner Bill Daly told TSN the story was "the most ridiculous and irresponsible story I've ever been associated with." Daly has been deputy commissioner since 2005.
"(The idea) has never been contemplated or discussed," Daly continued. "Not even notionally."
NHL commissioner Gary Bettman called the report "garbage" to Fox Sports Arizona reporter Craig Morgan, adding that the league told the Post the story was untrue, but they printed it anyway.
Last week, the NHL announced the opening of a formal application process for parties interested in joining the league under expansion. The NHL has not made any decision to expand, but will consider its options after reviewing applications.
Bettman said the expansion fee will "begin with a 5," as in $500 million or more. Groups who have expressed the most interest are based in Quebec City, Seattle and Las Vegas.
Foley, heading up the "Vegas Wants Hockey" group with the Maloof Brothers, garnered more than 13,200 season-ticket deposits from individual consumers - not including casinos or other businesses.
The NHL said it believes expansion will not take place prior to the 2017-18 season.
The Coyotes are seeking a stay of their lease at Gila River Arena after the Glendale (Arizona) City Council voted to terminate their agreement last month. Additionally, the shares of Coyotes majority owner Andrew Barroway were bought back by IceArizona last week, reducing Barroway's share after a "philosophical difference in the financial direction of the team."
A Coyotes spokesperson called the Post report "absolutely false," and added the team is "committed to playing in Arizona."
If the Coyotes are unable to maintain a lease at Gila River Arena, a viable second option to keep the team in the Valley next season includes returning to Talking Stick Resort Arena in downtown Phoenix, the home of the NBA's Suns, where the Coyotes once played.
TSN Hockey insider Pierre LeBrun contributed reporting. Frank Seravalli can be reached at frank.seravalli@bellmedia.ca